Picking the honeymoon destination of a lifetime is the most exciting part of wedding planning. The right place can enhance your post-nuptial celebratory mood. A fantastic vacation can help you relax after the hectic and months-long schedules involved in making a wedding happen. Why not book a romantic, sensational, and truly unforgettable honeymoon? When it's time to create your exciting travel plans, consider the top 5 sexiest destinations raved about by honeymooners around the world.
St. Lucia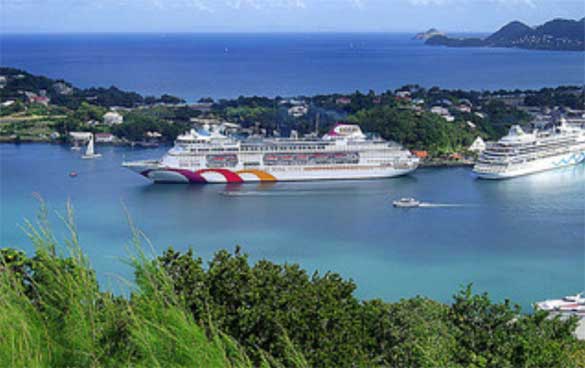 Ocean Village in St Lucia – Photo © Ken Hircock
The Caribbean island of St. Lucia offers couples only resorts. For decades, many honeymooners have been welcome at this exotic locale with its incredible volcanic views and the romantic sites you've been craving. Alluring ocean waters, warm sulfur springs, and rich tropical landscapes will entice your senses. Couples can enjoy fun water activities and top off their days with fine dining. With all the fun to have under the sun, it is the perfect destination for active, adventurous couples.
Maui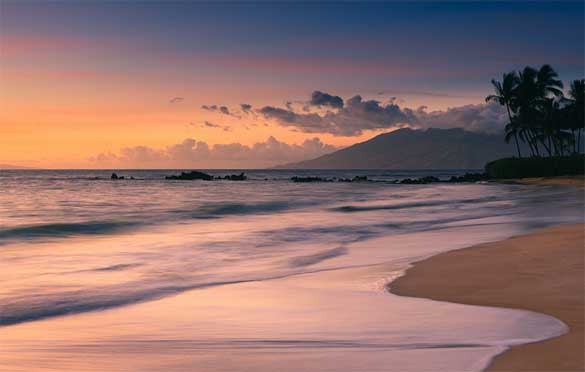 Poolenalena Beach – Maui – Photo © Henk Meijer Photography
Maui is the Hawaiian island of attractions. Extremely tourist friendly, you'll return home totally captivated by the Hawaiian lifestyle. This mesmerizing honeymoon retreat has attracted hundreds of newlyweds to its resorts. For couples seeking adventure, fun and romance, this could be the ultimate spot. You can enjoy rare views of vistas, mist-covered mountains and waterfalls. A honeymoon wouldn't be the same without sharing a kiss on a secluded 'secret' Maui beach.
Fiji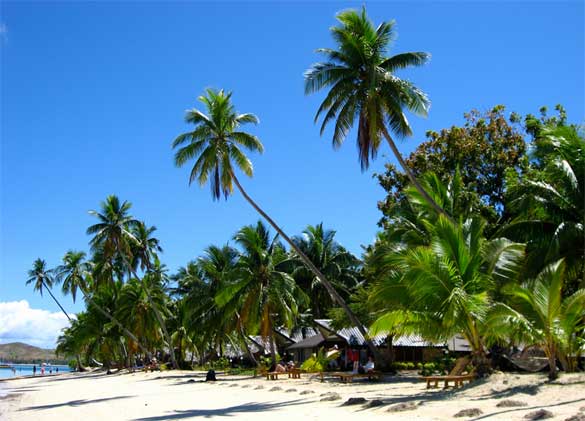 Photo Credit: Peter Moore
The ultimate luxurious romantic escape, the island of Fiji can offer the privacy a couple needs to wind down. Many newlyweds have enjoyed the quiet serenity of this gorgeous beach getaway with its white sands and clear waters. With couples only resorts offering private ocean views, this destination could be truly unforgettable. For the active pair, there is always the option of snorkeling, kayaking, hiking, day-trips to surrounding villages, and spa services.
The Maldives

The Maldives – Photo Credit: Matthew Soar
More luxurious moments can be shared at the Maldives. If you're seeking an overwater or beachside private bungalow with exceptional views, look no further. Surrounded by clear turquoise waters, you can take a dip into the ocean from your own private porch. Friendly and welcoming, many of the resorts on the tiny islands that make up The Maldives will cater to your every whim. You will find yourself relaxing together with cocktails and looking over at the blazing orange sunset in barefooted bliss.
Florence, Italy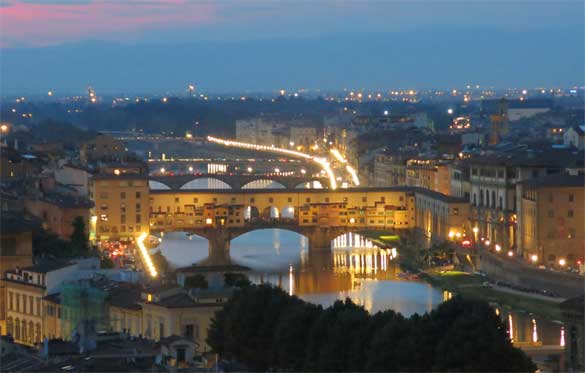 Florence Italy – Photo Credit: mmdurango
For city lovers, the little Italian city of Florence is resplendent with romance. At its heart is renaissance art. Home to Michelangelo's David and Brunelleschi's Duomo, the city welcomes newlyweds to stroll its charming streets hand-in-hand. Magical sites aside, the shops and cafes can offer a couple the dreamlike feeling of being back in the 14th century.
Frequented by honeymooners around the world, these sexy destinations are tried and true. Celebrate the beautiful occasion of your marriage under the fabulous sun. Relax with sand between your toes, make memories on a secret beach, and enjoy your first candle-lit dinner together as newlyweds. The top 5 sexiest destinations for your honeymoon are waiting for your arrival.
Today's guest post was provided by Milos B. Are you planning a special event? Maybe a wedding, birthday, or someone's retirement? Whatever your special event may be, Cloverlawn Butterflies can make your butterfly dreams come true with a live butterfly release!