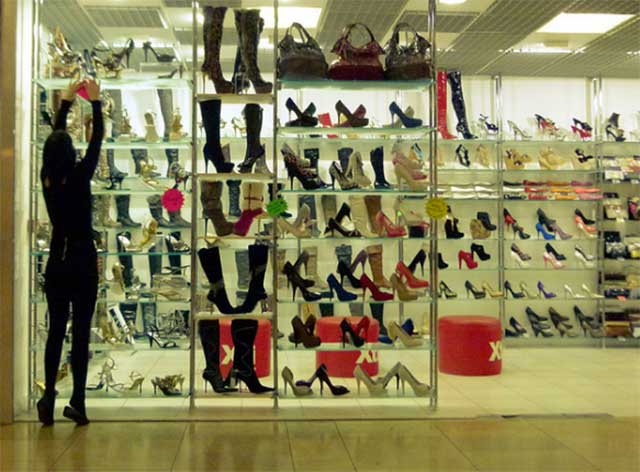 Image Source Andy
The other day I was at the mall looking for new tennis shoes since the weather is getting better, and I need to work on my backhand. I was able to finally find the shoes that I wanted, but it involved trying on nine or ten different ones on and walking around several stores. My hesitance to be quick with my decision was because of an instance in which I bought my shoes online only to find that the shoes gave me blisters every time I wore them. The moral of the story is: don't buy something without trying it out first. Now with that in mind, how can we take this idea and use it to help our search for the best place to retire?
If you scan Forbes, International Living or other lists of the best places to retire, you'll often find that Costa Rica is right on the top of the list. There are a number of reasons for this. For one, the weather is absolutely gorgeous. Costa Rica enjoys mild, tropical weather that is sure to please anyone looking forward to their golden years. In addition to the weather, the geography of the area is so diverse that whatever your preference, you'll find something that peaks your interest, including beaches, rolling hills, rainforests and some of the richest ecological treasures in the world. Finally, compared to other retirement spots, Costa Rica is still relatively on the cheaper side.
But don't call your realtor just yet! Before you decide on a place to retire to, it might make sense to visit the area first. You know, try the shoe on before you get a blister. Same rule applies here. Although you might have heard so many great things about Costa Rica, you'll never know if it's the right place for you unless you visit the area. Don't fret though. This just means that you should probably take a vacation to the area first. So what should you consider when planning your trip?
The price: You do want some money to retire with, right? Plan activities and travel within a modest budget; make sure you compare airline and car rentals prices online before settling for anything over-priced.
The accommodations: While price is certainly important, you'll also want to consider your Costa Rica accommodations. Although this is a fact-seeking mission, it's also a vacation. Look for a place that will offer the basic amenities so you enjoy yourself as you get an idea of the area.
The itinerary: Go into Costa Rica with a plan. Make sure to have an idea of the places you want the see and the questions you want answered. It might be a good idea to learn a few Spanish phrases as well. While most locals do have an understanding of English, it could help you get around easier as you decide whether or not Costa Rica is right for you.
Jess Holmes is a lifestyle blogger who enjoys writing about travel and DIY.
You may also love reading "Rough Day? Take A Load Off With Spa Treatments"