When it comes to packing your itinerary, there is no shortage of excitement in Orlando. From the adrenaline-pumping world of the Magic Kingdom to the budget-friendly adventures of Gatorland, a trip down South will satisfy your inner child.
FAMILY FRIENDLY
DISCOVERY COVE
Photo Credit: lynnsums
The resort Discovery Cove offers a world that'll put your inner mermaid to the test. You can swim with the dolphins, snorkel and explore all ends of aquatic life. Ticket prices range anywhere from $59 to $289, though family pricing is available. Meals are included with most plans.
MEDIEVAL TIMES DINNER AND TOURNAMENT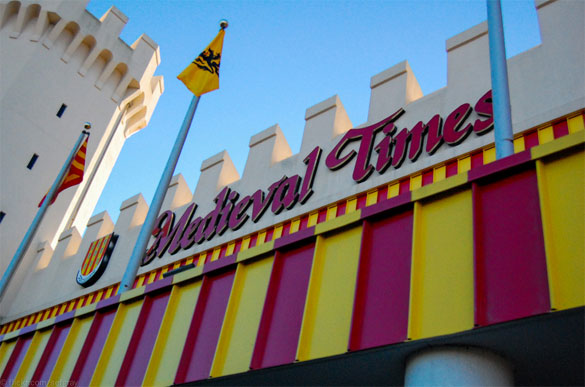 Photo Credit: Jo Sef   Flickr Sefgrey
Forget the knife and fork, The Medieval Times Dinner and Tournament is an off-the-charts interactive show that the whole family will love. Prepare to get your hands dirty, as you eat the tasty foods of yesteryear. While you tantalize those taste buds, the captivating show of jousting and real horses will inevitably wow the crowd. Tickets start at $35.
GATORLAND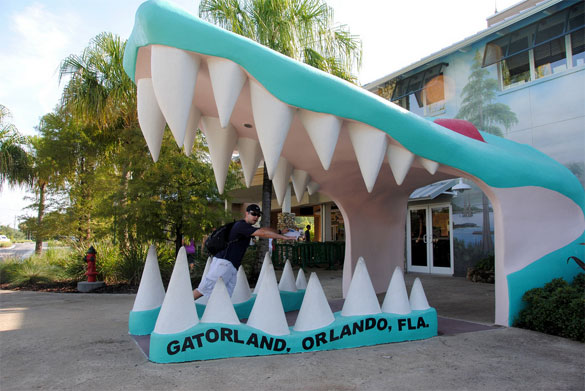 Photo Credit: Matt Butt
Billed as Orlando's best half-day attraction, Gatorland is the perfect adventure for the daredevil at heart. Don't expect to be wrestling any green reptiles on site, but be prepared to see 3,000 gators, and 89 crocodiles, as well as a number of bird and snake exhibits. Activities are appropriate for people of all ages. Features include adventure hour, shows, rookie wrestling, zip lining and more. You should prepare to spend a good two to three hours on site.
gator land
UNIVERSAL STUDIOS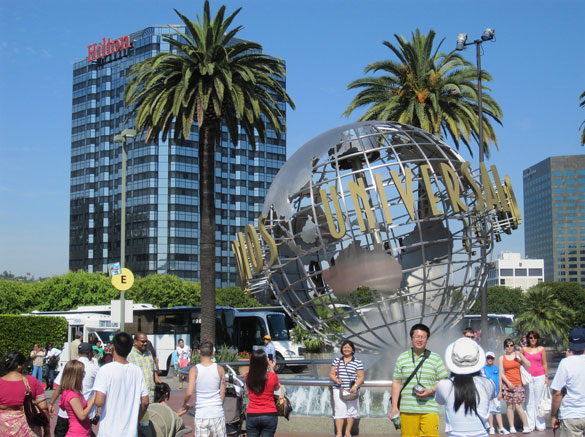 Photo Credit: Tom Lohdan
From movie theaters to 3-D adventure rides, Universal Studios is a must-see for any traveler. The theme park prides itself on being one of the best in the country.. In 2011, more than 30.8 million guests visited the park, making it the third-largest amusement park operator in the world. You can channel your inner wizard by exploring the Wizarding World of Harry Potter. The Amazing Adventures of Spider-Man and the Despicable Me Minion Mayhem are also crowd favorites. The resorts theme parks offer 25 of the world's most amazing attractions, including 4-D technology, thrilling water rides and pulse-pounding roller coasters. To maximize your experience, consider purchasing an Express Pass, which for about $30, puts you at the front of the line. Trust me, with this many visitors, cranking out the extra cash may be well worth the price.
THE MAGIC KINGDOM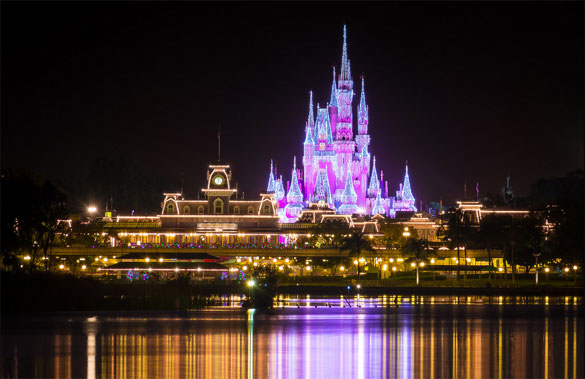 Photo Credit: Andy Sanchez
Every girl wants to be a princess and here at the Magic Kingdom, your fairy tale dream can come to life. Explore Cinderella's castle, the plunges of The Pirates of the Caribbean, and other adventures of Walt Disney World. Epcot is another attractive Disney destination, featuring international cuisine of 11 countries: Mexico, Norway, China, Germany, Italy, the United States, Japan, Morocco, France, United Kingdom and Canada. Day passes for most of these locations start from $50 up. However, if you stay at one of the resort's hotels, passes are typically included.
THE SPORTS ENTHUSIAST
ORLANDO MAGIC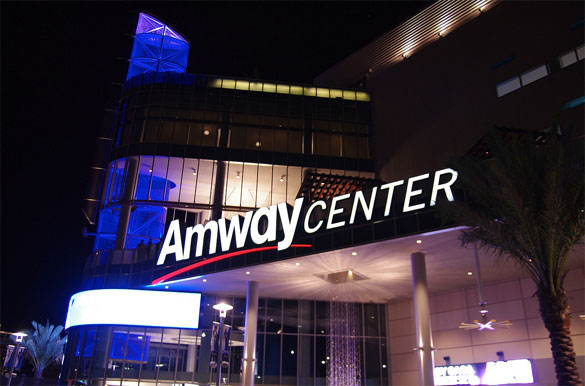 Photo Credit: Scott
The NBA pro basketball team was founded in 1989, thriving in the heart of the Amway Center. The team has won two conference titles that time, first in 1995 and later in 2009. It also earned five division titles – 1995, 1996, 2008, 2009 and 2010. While the team has struggled a bit since the trade of Dwight Howard, it's likely to rebound. The team is rebuilding with the talents of Glen Davis, Jameer Nelson and Aaron Afflalo. For best ticket options, consider shopping on sites like Stub Hub.
GREAT EATS
4RIVERS SMOKEHOUSE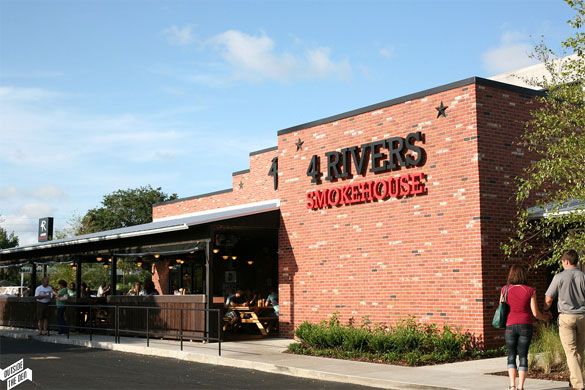 Photo Credit: Outside The Den
The American barbecue joint is one that brings delicious Texas-style dishes to Orlando. Signature briskets, burnt ends and baked BBQ beans are among the must-haves. Prepare for long lines, but believe me in saying every mouth-watering moment is worth the wait.
HOLLERBACH'S WILLOW TREE CAFÉ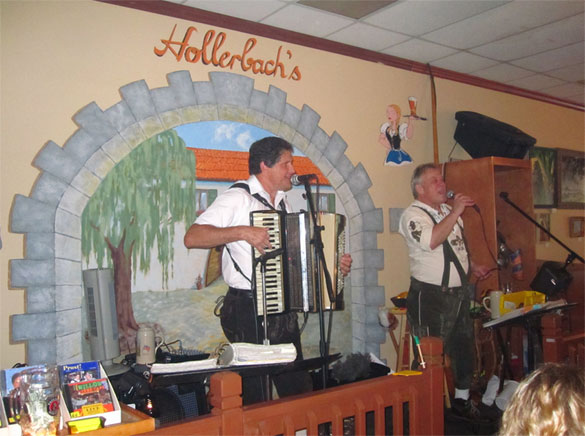 Photo Credit: Karo Kniel
The German food at Hollerbach's is ranked among the best in town. The restaurant is located in the historic downtown Sanford, which is located north of Orlando. At moderate prices, expect to get a lot of bang for your buck. Sausage over homemade spatzle are an excellent choice, but don't overlook the curry wurst. All menu items go great with one of its 50 German Beers and wines. Before you order up the whole menu, make sure to save some extra space for a savory chocolate raspberry cake or the apple strudel. Life entertainment is often a part of the nightlife here, so if you have time, indulge in a little two-for-one action. Outdoor seating is available in its 14,000-square feet establishment.
YELLOW DOG EATS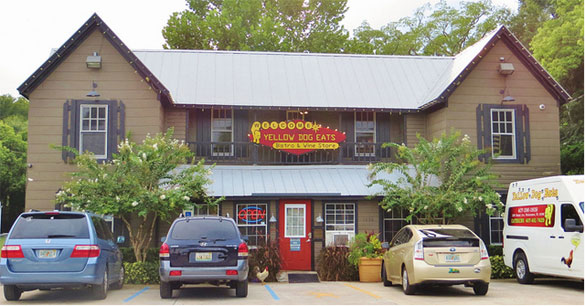 Photo Credit: janeyesee
If you're looking for the perfect sandwich, you may just get a forkful at Yellow Dog Eats. The restaurant prides itself on house-smoked meats, homemade pastries and its 15 locally grown greens. The house tomato and mozzarella salad with an herbed balsamic glaze – it's just simply out of this world. Yellow Dog also carries an assortment of wines from $6 to $200, a variety of jams, condiments and sauces. The restaurant carries vegetarian, vegan and gluten-friendly menu options. It maintains a near flawless 27 out of 30 Zagat rating.
ADULT
CIRQUE DU SOLEIL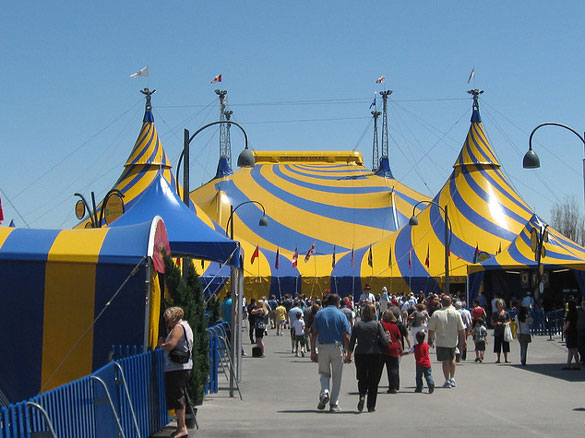 Photo Credit: vladimir valiente
Cirque du Soleil has nine resident shows in the United States – seven in Las Vegas, one in Los Angeles and the final in Orlando. The exotic and mesmerizing nature of the show is what makes it one of the most colorful, decadent shows around. Every moment of nail-biting action will make you desperate for more of this show-stopping talent show. Breathtaking and artistic, this will be one of the finest programs you'll ever see.
Cirque Du Soleil
ONE80 GREY GOOSE LOUNGE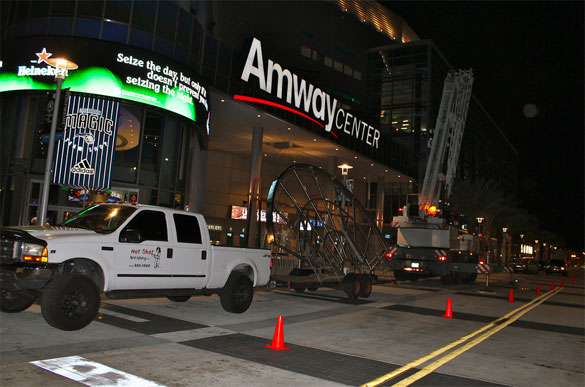 Photo Credit: Sims Crane
When you have the name Grey Goose in the title, how can you go wrong? Sitting atop of Orlando's prized Amway Arena, One80 overlooks the city with sophistication. Leave your jeans at the door – the site is definitely one of those snazzy, dress-to-impress establishments. The locale offers a myriad drink specials and live entertainment.
BLUE MARTINI LOUNGE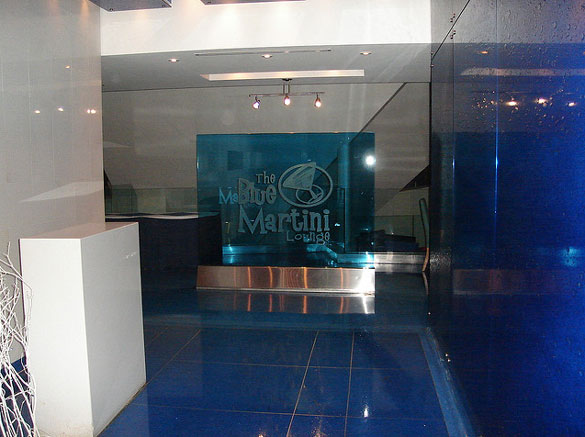 Photo Credit: Ilana de S
Orlando Magazine voted Blue Martini Lounge the best in the city – simply because it sizzles. The premiere martini lounge will have everyone thinking blue, as its open 7 days a week and offers stunning décor in its casual outdoor patio bar, stage room and VIP lounge.
Written by Mindy Stone. She is a travel enthusiast and explorer. She finds it amusing to go new places and travel to different destinations. During her spare time, she often finds herself browsing landscaping and gardening websites.