The largest country in the world, Russia offers a wide variety of tourist attractions to make your holiday one to remember. Here are five reasons to visit this historical phenomenon:
Number One – Mount Elbrus, Southern Russia


Photo Credit: Giorgio Comai
Mount Elbrus is situated in the Caucasus Mountain Range in Southern Russia. Standing at 5,642 meters, Mount Elbrus is one of the Seven Summits – the highest summits on each of the seven continents – and is a fun adventure for both the novice and experienced mountain climbers. The mountain was formed from a volcano; however it is considered dormant and has no recorded eruptions. There is a cable car system in place to take you as high as 3,800 meters (12,500 ft), facilitating your ascent to the summit.
Number Two – Red Square, Moscow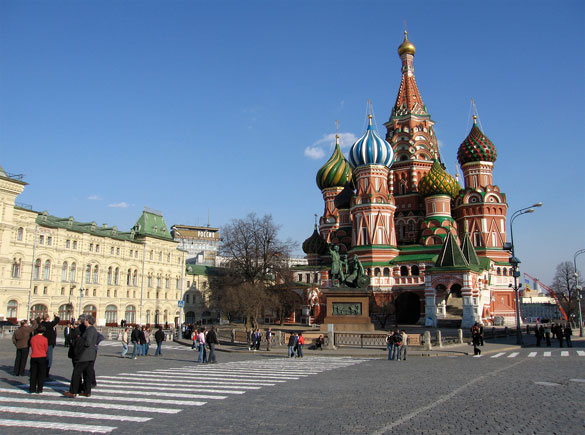 Photo Credit: Gérard Métrailler
Red Square is situated in Moscow and is a historical landmark. The Square's name originates from the Russian word "krasnaya" which means "red" or "beautiful". This name was originally used for St. Basil's Cathedral, but later moved towards the square. The Red Square is one of Russia's most popular marketplaces, and plays host to a variety of public ceremonies and concerts.
Number Three – Kizhi Island, North West Russia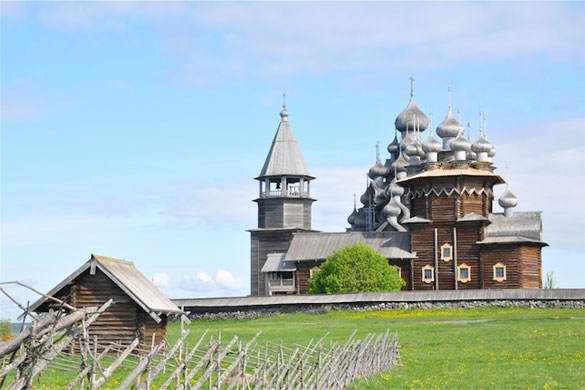 Photo Credit: snapper chalmers
The Kizhi Island is located in Karelia, a region in the North West of Russia that borders both Finland and the While Sea. The island is well-known for its incredible open-air museum. The most renowned feature in the museum is the high Church of the Transfiguration of Our Saviour, a structure made famous by its 22 domes.
Number Four – Lake Baikal, Siberia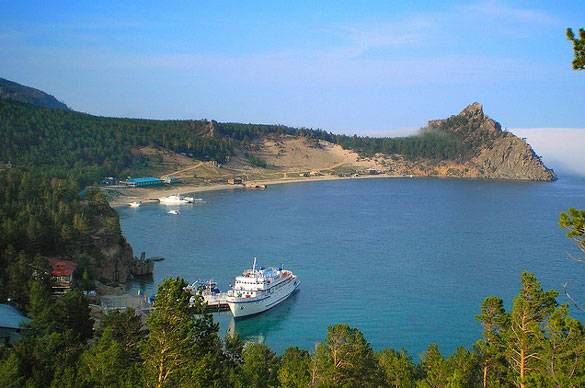 Photo Credit: BaikalNature LLC
Lake Baikal is the world's oldest and deepest freshwater lake. At 1.5km deep and 636km wide, the lake contains one-fifth of the world's supply of freshwater, more than North America's five Great lakes combines. The water is pure enough to drink and so clear, that people have reported suffering vertigo when swimming in the lake.
Number Five – The Winter Palace and Heritage Museum, St. Petersburg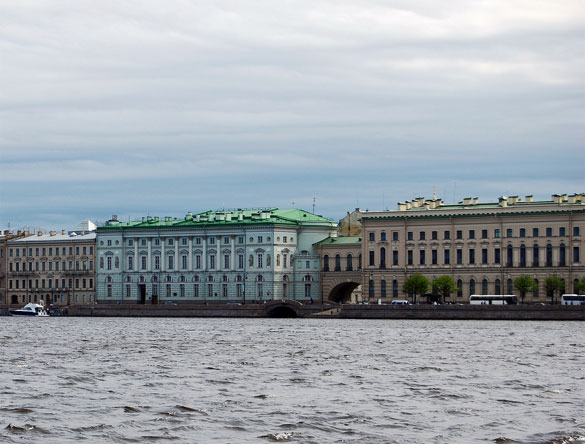 Photo Credit: Harvey Barrison
The palace was built on the banks of the river Neva. The winter palace holds the famous Hermitage Museum. The Heritage Museum is one of the most respected museums in the world and the largest art gallery in Russia.
Visit Russia and explore the rich heritage that it has to offer. Ensure that you speak to a local translation agency before your trip and brush up on your Russian.
I am Greg Jones, a sports lover, travel enthusiast and food fundi. Before I travel, I make a point to visit a local website translation agency and learn the basics terms of the language. This way I get to order the right food and drinks in the right language.