Russia is one of the biggest countries in the world, where you will get to experience a wide array of traveling fun, whether you are a nature lover or have a liking for historical sites and cultural activities. Here are the top must see places in Russia that you cannot afford to miss while on a trip to this country.
1) Hermitage Museum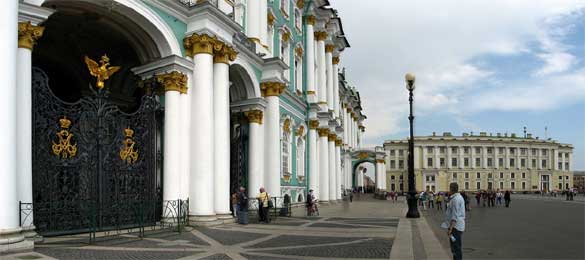 Photo Credit: Kwong Yee Cheng
This museum is located in St. Petersburg, which is a beautiful city with numerous neo-classical buildings belonging to the Baroque period. The museum richly portrays a collection of more than three million items from all across the globe. The brilliant works of Rembrandt and Da Vinci are astonishing and a delight for every art enthusiast.
2) The Red Square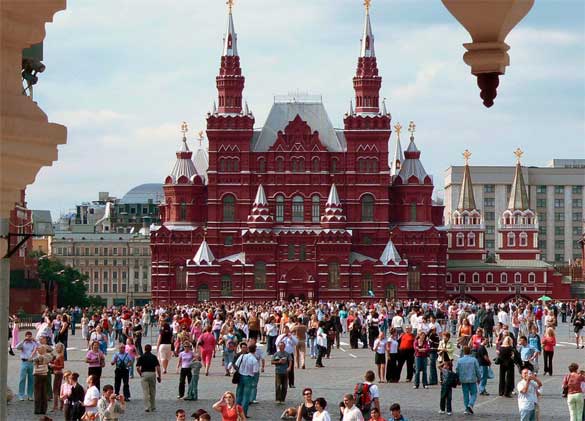 Photo Credit: Lorien_PL
Located in the capital city of Moscow, this is a collection of beautiful churches, contrasting pictures, palaces and the interesting Kremlin Wall. The famous Wasilewski Sabor temple here has beautiful colorful domes with huge golden pinnacles that stand high up in the sky. The center of this square offers spectacular views that you will never forget.
3) Lake Baikal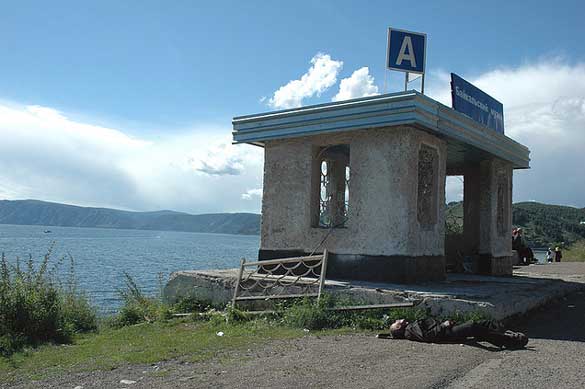 Photo Credit: Séverine Bailleux Photography
This is the deepest, oldest and biggest lake on the Earth, which is also called the Blue Eye of Siberia and holds 20 percent of unfrozen fresh water of our planet. Surrounded by forests and mountains and thirty little islands, this beautiful Lake and its surrounding areas offer a panoramic view.
4) Peterhof Palace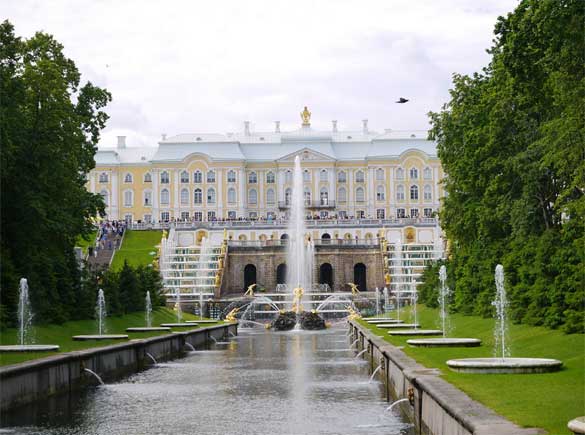 Photo Credit: e_chaya
The historic city of St. Petersburg is the symbol of the ancient royal Russian empire. It is recognized as the Russian Versailles and has several elaborate fountains surrounded by lovely gardens. The place hosts many art and historical exhibitions with several museum buildings that have sculptures and paintings, original tapestries and much more.
5) Peter and Paul Fortress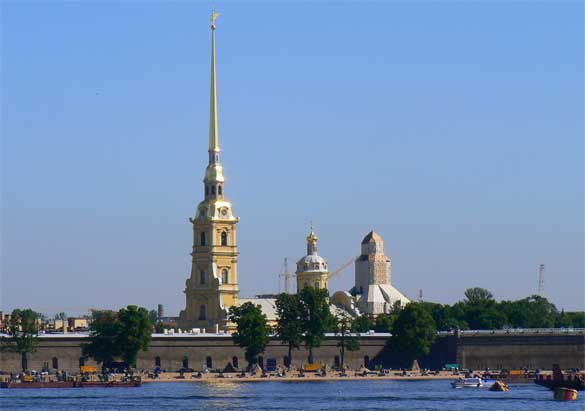 Photo Credit: Rob
Built in 18th century, this fortress wan built in St. Petersburg for securing the Russian military along the Nelva river. Though it has a horrifying history, today it is one of the lovely attractions of St. Petersburg with tremendous grand interiors made with marble.
6) Caucasus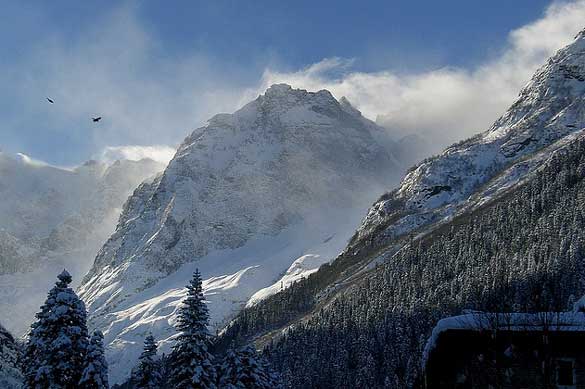 Photo Credit: Peter
The mountain chain of Caucasus serves as a natural border between Asia and Europe and offers breathtaking and marvelous sights. It is a perfect place for nature lovers and winter sports. Located in this mountain range is Mount Elbrus, which makes a fantastic spot for mountain climbers and for viewing magnificent views from such great heights through cable cars.
7) Kizhi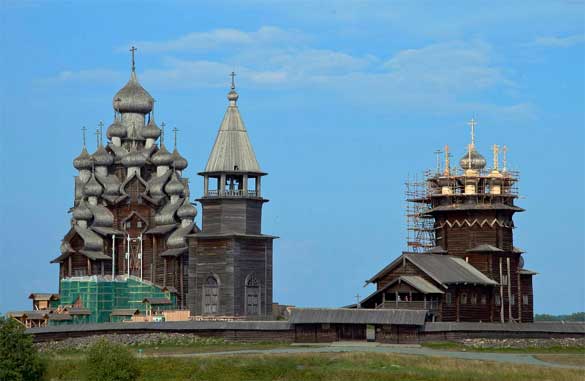 Photo Credit: Jordi Joan Fabrega
This Island is famous for its amazing open air museum with dozens of unique houses, chapels and domes with intricate ornaments and carvings.
8) Moscow Kremlin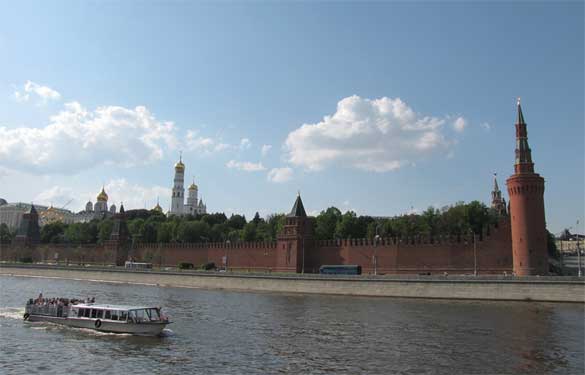 Photo Credit: Alexanyan
This is home to the top government officials of Russia with cathedrals and notable museums built in 15th century. It consists of past royal treasury and jewelry collection including a diamond of 190 carat.
9) Suzdal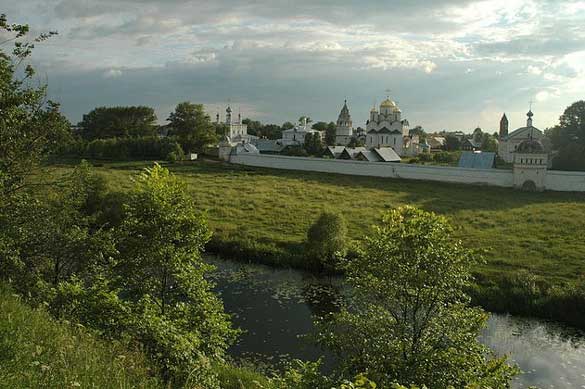 Photo Credit: Deewzed
It is the best place to view Russian historic architecture with onion-dome shapes kremlins, monasteries and cathedrals.
10) The Bolshoi Theatre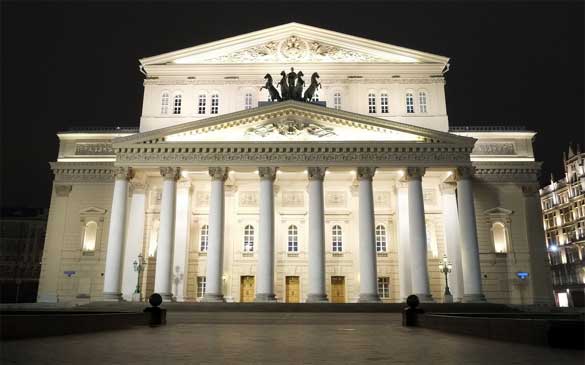 Photo Credit: Paul Nuttall
This neo classical building in Moscow is the epitome of Russian music and ballet. Considered as a masterpiece, it has delicate statues, hugely decorated rooms and splendid interiors. It is the must visiting place for art and music lovers.
The historical sites and stupendous natural landscapes make Russia a worth visiting place. One can easily get inspired by the various tourist attractions that make the trip to Russia a memorable one.
Alex has written this article. I have had some of the most memorable moments during my Eastern Europe trip, especially to St Petersburg. My tour package was reasonably priced, and the services were excellent.