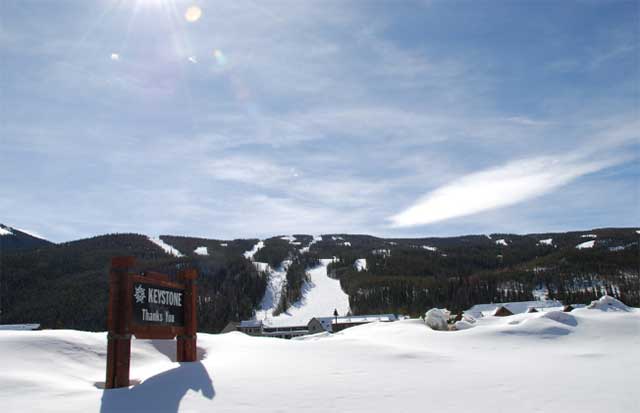 Image Source Flickr
If you want to get away this summer and enjoy the beauty of the Rocky Mountains Keystone, Colorado could be just what you're looking for. As one of the area's premiere winter destinations, Keystone also offers plenty of summertime activities for the whole family. From golfing to hiking and a variety of festivals, it's easy to plan your weekend getaway to Keystone. What's even better is that it's easy for your getaway to be affordable. There are plenty of options that will give you and a guest the perfect weekend for under $1,000.

Photo Credit Christopher Hurdzan
For golf lovers, Keystone offers discounted rates if you make golf reservations and book your lodging at the same time. You can receive as much as a 33% discount. For a studio condominium in Keystone prices are as low as $350 for two nights for two adults. This includes lodging and two 36 hole golf vouchers. If golf isn't the outdoor activity for you, check out the Xterra Wild race. This race is an obstacle course through Keystone where runners are surprised on the day of the race about course specifics. Entry is $65 per person and rates for this weekend are as low as $143 per night for two adults.
If you are more interested in experiencing this summer's festivals in Keystone, the Blue Ribbon Bacon Festival is a unique way to spend your Rocky Mountain weekend getaway. Specials for the weekend of the festival, June 21-23, start at $370 for lodging for two nights and two adult passes to all events related to the festival for the weekend. If you don't like bacon but do like great music and fine wine, maybe you'd enjoy the Wine and Jazz Festival. This event will be held July 11 through the 16this year. For $229 per person you can enjoy a weekend pass to all activities and lodging. If beer and bluegrass is more your scene, be sure to catch the 17th Annual Bluegrass and Beer Festival in September. For $204 you will get a weekend pass to the festivities and two nights of lodging.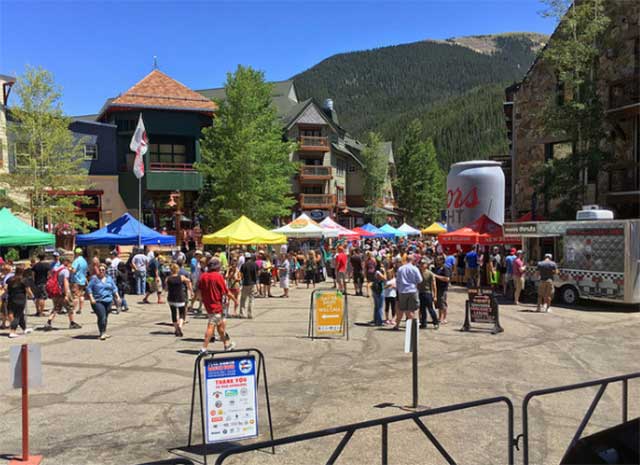 Keystone, the Blue Ribbon Bacon Festival – Photo Credit 12-Foot Hedgehog
There are several affordable dining options in Keystone. If you are in the mood for pizza, check out Pizza 101. Or if you want some traditional American cuisine then stop by Kickapoo Tavern, Haywood Café or 9280 Tap House. If you have a special occasion to celebrate or if you want to splurge for a night, be sure to check out on of Keystone's staples. In order to get to Aplenglow Stube, you take a gondola ride to its location in a cabin up in the mountains. Once inside the restaurant there are several options that have left memorable impressions upon past patrons including an extravagant breadbasket, wild mushroom tartlet, braised short ribs, lamb chops and black bass.
Even if you want to head up and have the weekend to yourself to explore Keystone on your own time, you can find some great lodging deals in the off season. It's a great area to do some trail running, hiking, mountain biking, horseback riding, fly fishing and whitewater rafting among other things. No matter what you are interested for your weekend getaway, you can find several options for under $1,000 in Keystone.
Ed Michelson writes for summitcove.com, located in Keystone, Colorado.