Sitting in traffic is never fun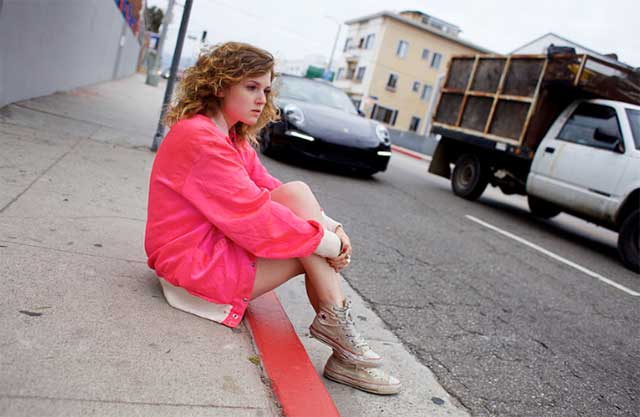 Photo Credit Lou Noble
If you live in Colorado, you know sitting in traffic on I-70 on Saturday mornings and Sunday nights is a serious drag on your weekend. And if you're from out of state, you're crazy if you think you can stay in Denver and make the commute every day you're on vacation. I-70 is the gateway to many of Colorado's most popular vacation destinations, and traffic can be heavy regardless of the season.
More than winter sports
Summit County hosts four ski areas, including Breckenridge, Copper, Keystone and Arapahoe Basin. But there's more to do than skiing and snowboarding, especially in the summertime when the snow is gone and the sun is shining. The sun shines, on average, over 300 days a year. Ski lifts aren't just for the winter. In the summer, many of the ski areas transform themselves into mountain biking areas. You can make your summer in Keystone better by finding a suite close to the bike lifts.
Extend your stay with a suite
Extended stays make the summer in Summit County even more awesome. But it can be hard sometimes to figure out who is legit and who is not when you're looking at rental listings on the internet. Here are a few dos and don'ts for finding the perfect place to take your family this summer.
DO:
Call your friends who own property in Summit County and ask if you can use it! If that doesn't work out, you still have options.
Research local property management companies or property management systems. The link in this article takes you to Summit Cove, one of Keystone's biggest and best.
Call around and ask about accommodations, amenities, and rental rates.
Don't forget to ask how close you will be to the lifts!
DON'T:
Use craigslist unless you like a little risk in your life.
The reality is making a living in a ski town is challenging, so beware of scammers and never send cash in advance to secure a rental property for your vacation.
Assume you'll be close to the lifts. ALWAYS ASK! Walking sounds easy, in theory, until you spend 15 minutes every morning doing it while you're on vacation.
Assume there will be public transportation to take you from your friend's place to the lifts, if you're lucky enough to have friends who will let you stay at their place.
Just to get you salivating a little more, Keystone hosts the Drop Zone Bike Park, one of the best in the country. If you're into taking things a little easier, nearby Dillon and Green Mountain reservoirs offer plenty of activities on the water to keep your vacation exciting or relaxing, your pick. Whether you're local to Colorado or traveling from out of state, staying in a suite is one of the sweetest ways to experience all that Summit County has to offer.
Aston Reynolds writes for Summit Cove. In his spare time, he enjoys skiing at Keystone in the winter and hiking its trails in the summer.