The vacation season is finally here, and people are starting to think of ways to spend their vacations.  Some people think that you have to go abroad in order to have an authentic travel experience, but there are 50 states in America that can be explored.  If you want to spend your vacation lounging on a beach you could stay at a resort in Florida or California, or if you want to go somewhere with a fun nightlife you could visit Las Vegas or Atlantic City.  If you want to visit somewhere that has a lot of things to see and do, you should consider planning your vacation in West Virginia.  This state has something for everyone, and if you're considering going you could spend a day visiting a few of these popular locations.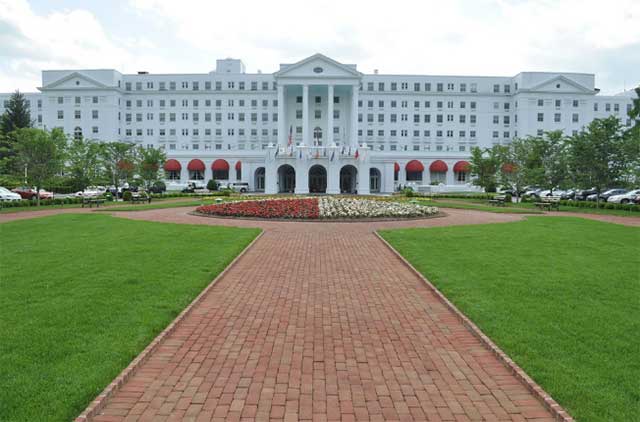 Photo Credit: neshachan
The Greenbrier
If you want to visit an area that's beautiful and has historic value, you should visit The Greenbrier, the most famous hotel in Wed Virginia.  The Greenbrier open in 1778 and the hotel has seen an array of distinguished guests in the two centuries that it has been open.  Presidents, movie stars, and wealthy businessmen have all stayed in the hotel's hallowed halls, but this hotel may be more famous because of its ties to times of war.  The Greenbrier functioned as a military hospital during both the Civil War and World War Two, and it was also an emergency bunker during the Cold War.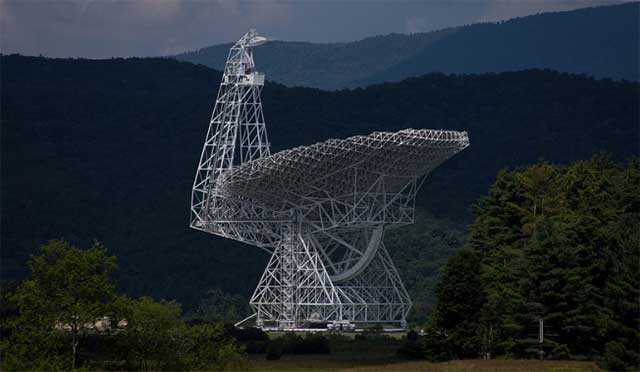 Photo Credit: eawortman
National Radio Astronomy Observatory in Green Bank
West Virginia is home to one of the most important observatories in the country.  The National Radio Astronomy Observatory in Green Bank is the largest fully-steerable radio telescope on Earth. This observatory has played a key role in some major astrological discoveries, and it's open to the public for tours.  Since the facility is so large guests can expect to not be participating in a typical building tour; All NRAO tours take place on a bus so that visitors can see the entire facility.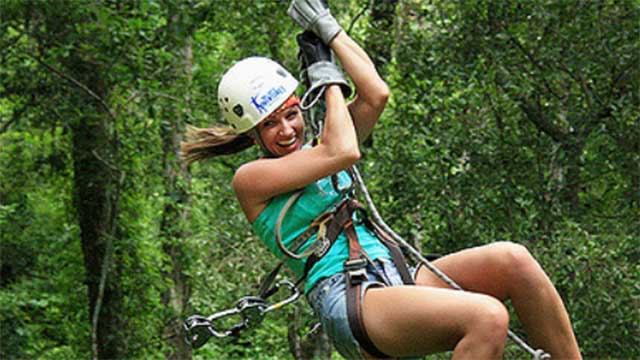 Photo Credit: Vallarta Adventures
Zip Line Tours
West Virginia is the perfect vacation state for people who love being outdoors.  The state has an abundance of white water rafting tours, nature hikes and outdoor trails.  There are a lot of beautiful forests to explore in The Bluegrass State, and if you want to experience them from a new and unique point of view you should consider spending an afternoon going on a zip line tour. Zip line tours are an exciting and different way to experience nature, and they've been growing in popularity over the years with outdoor adventurers and families alike. Zip line tours have been attracting people of all ages and adventure levels. You can spend the day flying high above nature and learning about it at the same time.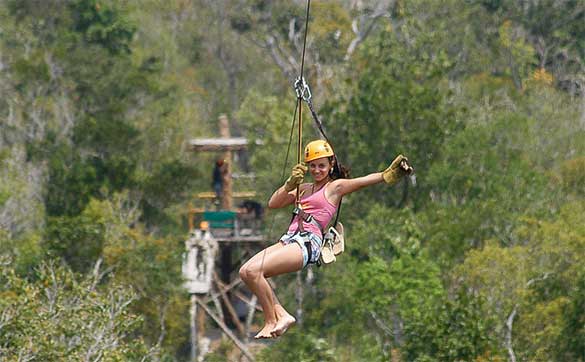 Photo Credit: Jason Stiver
You don't have to travel to the coast or to a big city to find a fun family vacation everyone will enjoy. Whether you and your family prefer an adventurous vacation or a calm and relaxing one, West Virginia has something for everyone.
Brielle has always had the travel bug. When she finds new and interesting things to do on her vacations she wants to share them with as many people as possible.