Seneca Rocks – West Virginia by Jeff Burcher
Half the year is almost over which means that summer is quickly approaching. Travelers will be out in droves to some of the most exotic locations in the world, complete with breathtaking scenery. Such trips are often described as a once in a lifetime opportunity.
So what's the problem?
Tourist destinations are quickly becoming overcrowded. Pollution levels in certain areas begin to increase, and the novel experiences of being in a new country fade away. This is generally the price to pay for popular attractions around the world.
But there are plenty of other low key destinations that most travelers simply overlook or are unaware of, and these locations still offer the full experience of being on vacation.
And the best part?
These places are closer to home than you might think. Transportation costs are high especially when it means flying halfway around the world. And prices for plane tickets are even higher during peak seasons. Traveling domestically for a summer vacation should definitely be considered.
West Virginia is a perfect place to plan your next summer vacation if you have never been. This state truly has a lot to offer to new visitors including beautiful scenery, a rich cultural history and plenty of outdoor activities.
The following are four tips to plan your vacation to West Virginia.
1. Start planning now
The key to a successful vacation in West Virginia is in the planning. Showing up to a destination without an itinerary may seem spontaneous but you could also be missing out on some great sites. Planning a trip can be time consuming but it is absolutely crucial to do so.
And planning becomes even more important if your family members are traveling with you. Fortunately, there are plenty of travel itineraries available online for West Virginia that you can use to gather additional ideas.
2. Set a budget
Traveling is expensive but it doesn't have to be if you plan accordingly. Just because you are on vacation doesn't mean blowing through your savings. Set aside budgets for housing, transportation, meals, shopping and recreational activities. The best part is that there are no shortages of West Virginia resorts that are affordable for the whole family.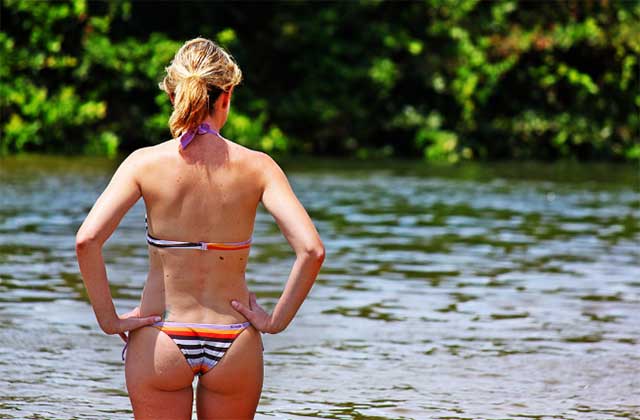 Photo Credit: Abner Teixeira
3. Book tickets and accommodations
The longer you wait to purchase your plane tickets, the more expensive they will be. The same is also true for hotel reservations. Before booking be sure to carefully read through online reviews so you know what to expect. And always be on the lookout for special packages online for even more savings.
4. Be flexible with your schedule
The whole point of a vacation is to have fun. Scrambling from one location to the next in a hurry allows you to see more places but at the expense of doing so in a rush. Your trip will be much more enjoyable if you take the time to enjoy each destination.
And circumstances happen all the time which could affect your itinerary. Nasty weather could temporarily shut down some locations or other places could be closed for maintenance. Being flexible allows you to savor your vacation more and plan for unexpected situations.
Mike has taken vacations all over the country and thinks the West Virginia is one of the must visit states to go to this summer season.