There are so many different things to do in Denver that you would ideally want to spend a few days there.  All it takes is a little planning (and a lot of walking!) Here are some of the best things to do in Denver on a summer day.
7:00 A.M.: Red Rock Park and Amphitheater

Photo Credit: Christopher Slaughter
There is no better way to start the day than by immersing yourself in nature. Located just 15 miles southwest of the city center on your Denver map, Red Rocks Park and Amphitheater offers awe-inspiring views of the Rocky Mountains. The majestic purple mountain range is contrasted beautifully by the cinnamon colored rock cliffs that the park is named after. After taking in the view, you may be able to participate in Yoga On The Rocks—a class offered on select dates throughout the summer—or you can take a hike on one of the many secluded trails located in the park. The Trading post trail is one of the most popular trails. In just under a mile and a half it meanders past breathtaking rock formations, valleys and a beautiful meadow.
9:00 A.M.: Denver Museum of Nature and Science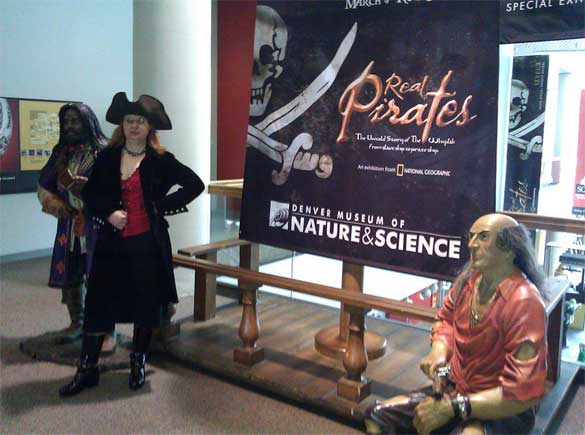 Photo Credit: Gretchen Vaughn
Head over to City Park and spend a few hours at the Denver Museum of Nature and Science. Young and old alike will enjoy the interactive exhibits on:
Anthropology
Geology
Health Sciences
Paleontology
Space Science
Zoology
The museum is also home to an IMAX theater if you have time to watch a short film.
11:00 A.M.: Denver Zoo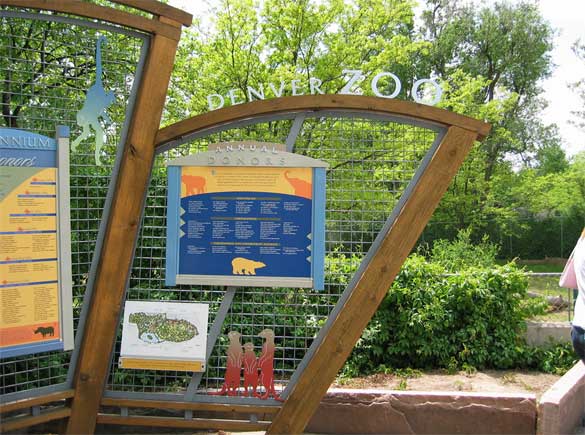 Photo Credit: p_ortiz_g
The Denver Zoo is also located in City Park. More than 700 different species of animals make their home in the state-of-the-art facility that is modeled after an authentic Kenyan nature preserve. Tigers, Komodo dragons and hyenas can all be viewed in beautifully landscaped habitats.
1:00 P.M.: 16th Street Mall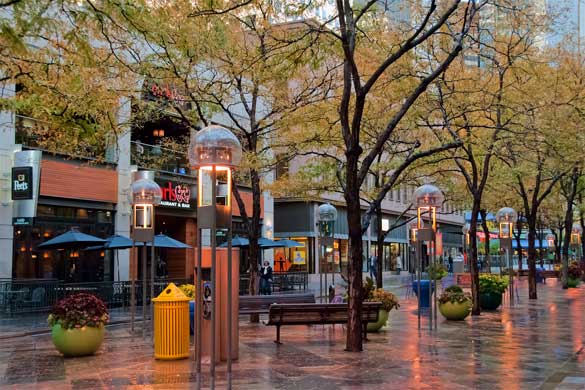 Photo Credit: Ray
The 16th Street mall is located in the historic Lower Downtown District—or LoDo as the locals refer to it. There are a wide variety of award-winning dining destinations located in the 16th Street Mall, which makes it the perfect place to sit down, relax and have lunch. After lunch, you might want to try a little retail therapy in the world-class shopping center that encompasses 16 blocks. There you will find a number of small boutique stores nestled among major anchor stores such as Niketown and Virgin Records. If your feet get tired, be sure to take advantage of the shuttles that run throughout the mall.
2:00 P.M.
Guys, if you get tired of shopping with the ladies, feel free to head on over to Sports Authority Field to check out the Colorado Sports Hall of Fame. There you can view memorabilia from famed Colorado athletes of the past and the present. You may also be to take a tour of the stadium if you get there prior to 2:00 p.m.
3:00 P.M.: Brown Palace Hotel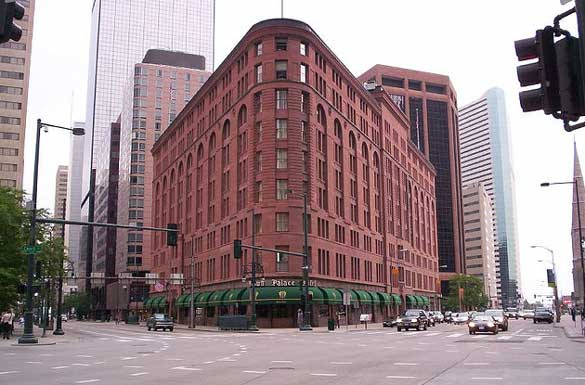 Photo Credit: Staffridout
The historic Brown Palace Hotel is an architectural piece of art. From the elegant façade to the luxurious lobby to the plush suites, no detail should go unnoticed. Happy hour runs from 2 p.m. – 4:30 p.m. making this the perfect time to stop in for a quick drink and soak up the 19th century architecture.
3:30 P.M.: Denver Art Museum

Photo Credit: Ken mccown
Art aficionados could easily spend half a day in the seven stories Denver Art Museum, but for most people a few hours is enough to see masterpieces by renowned artists such as Frederic Remington and Georgia O'Keefe. It also boasts a very impressive collection of Western American Art and many other permanent collections.
5:30 P.M.: Coors Field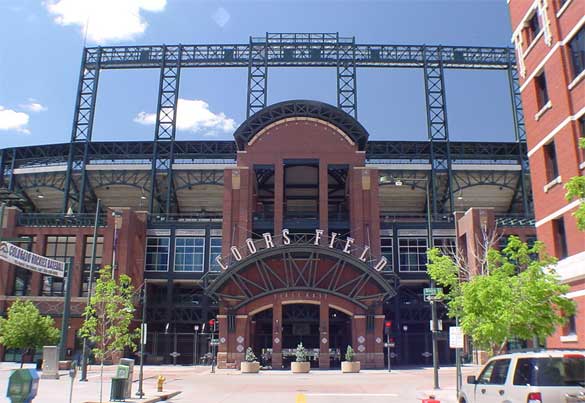 Photo Credit: Mike Smith (really!!)
During baseball season, Coors Field is a must-see. If you have tickets to a game, get to the park a little early so that you have time to check out the interactive area located on the Main Concourse behind the bullpens. It features attractions such as a speed pitch area and video batting cages. Grab a ball park frank for dinner, find your seat and root, root, root for the home team. (Don't forget the peanuts and Cracker Jacks for Seventh Inning Stretch.) If the Rockie's don't happen to be playing while you are Denver, it is still worth a trip to Coors Field. Instead of watching a game you can take a tour of the stadium and get a close-up look at the press box, dugout and more.
9:00 P.M.: LoDo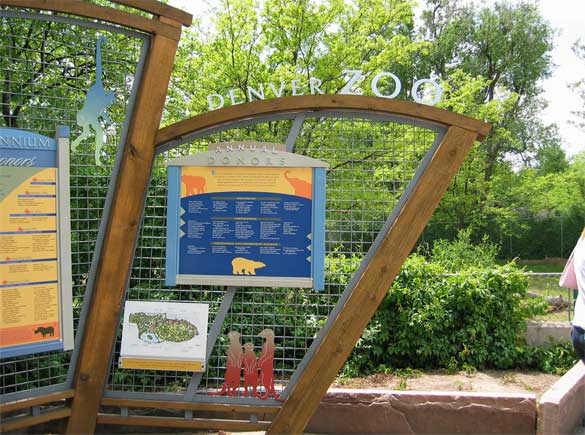 Photo Credit: Business_traveler_1818
If you still have energy left, LoDo really comes alive after dark. It is full of nightclubs, pubs, restaurants and entertainment. It's the perfect place to end the day.
If you are crunched on time, however, you can still see much of what the gateway city to the Rocky Mountains has to offer. Reference a trusty denver map and make sure you budget your time accordingly