So, it's been an average day at the beach. Don't get me wrong though. Sunshine, a cool breeze, a mostly sunny sky and the soothing sounds of the waves lapping the shore are all very relaxing. But, inevitably, there comes a time when you feel the urge to get your butt off the beach and up and out on the town. There are many amazing and fun places to visit. So much so that you may not believe your eyes! Many of them are class, upscale and sophisticated. Go ahead for this one night and splurge! So, when you come upon these great places on your night out, just tell yourself, "No, this isn't a mirage. It's the real thing!" It sounds ridiculous, but after all that sun, you probably need to remind yourself of this. Here's a short list of a few places to check out!
Chart House
Full of charm and elegance, this restaurant runs out of a building dating back to 1790. It was originally a cotton warehouse until it was remodeled this past century. It's located along the river along with many other historic buildings that were once used for the same purpose. Chart House is considered the most scenic place to dine in the entire city! The restaurant offers deck seating, where you can view the traffic traveling up and down the river as the sun sets across the bay. Perfect romantic spot, right? Indeed! Inside the restaurant exists one of the most memorable bars on Bay Street. They have an extensive wine menu along with a full dinner menu. Popular items include steak, prime rib and seafood; all prepared by top of the line chefs. If you're still hungry for dessert, the mud pie is a must try!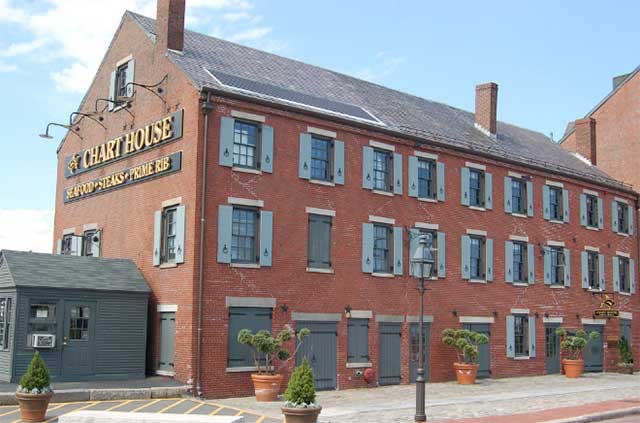 photo Credit: mbell1975
Lucas Theatre
There is rich history and an amazing story behind this rustic theater. A motivated man named Arthur Lucas, who also owns 19 other theaters, opened this theater in 1921. He was very generous, offering free tickets to residents as gifts for anniversaries, Birthday and other meaningful occasions. It soon became one of the most popular theaters in Savannah, hosting films, concerts and theatrical performances for nearly 40 years. However, as other media gained popularity, the theater became abandoned and was set to be demolished. However, students and supporters rallied together and collected funds to save it! It still stands today now fully renovated and overseen by the Savannah College of Art and Design. Today, it's popularity and beauty is as strong as ever!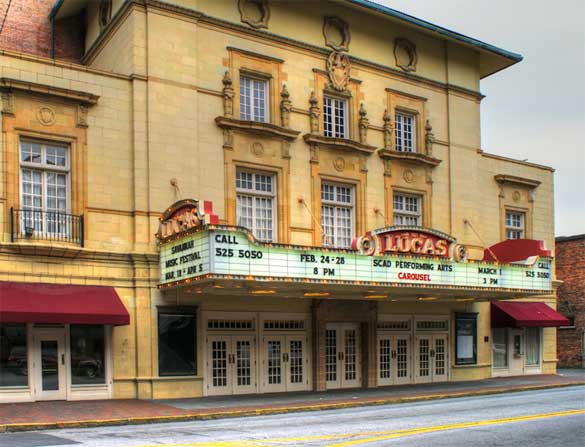 Photo Credit: Harry Meares Jr.
Planters Tavern
Locals gather at this particular tavern in great numbers. Why? It's fondly known as Savannah's most cherished tavern due to it's charming and relaxing atmosphere. The bar is long with plenty of plush seats. The tavern features twin fireplaces, beautifully polished hardwoods and antique bricks lining the walls. It is housed in the cellar of the Olde Pink House Restaurant, so it's common for guests to request that their food be sent to their tables. If you prefer to sit at the bar, you can relax with your favorite drink while you take in beautiful, melancholy tunes from local pianists. Gail Thurmond, a legendary songstress of Savannah graces the tavern with her beautiful voice every Tuesday through Sunday evening.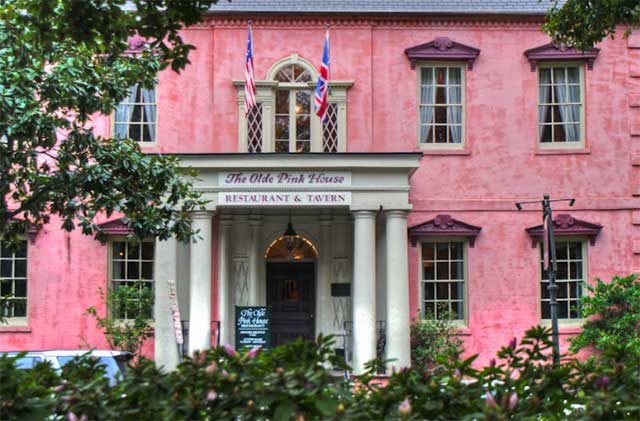 Photo Credit: Harry Meares Jr.
Mary Blevins is a contributor for several travel sites and blogs including Presidents' Quarters. To learn more about this historic bed and breakfast in Savannah, Ga visit www.presidentsquarters.com.