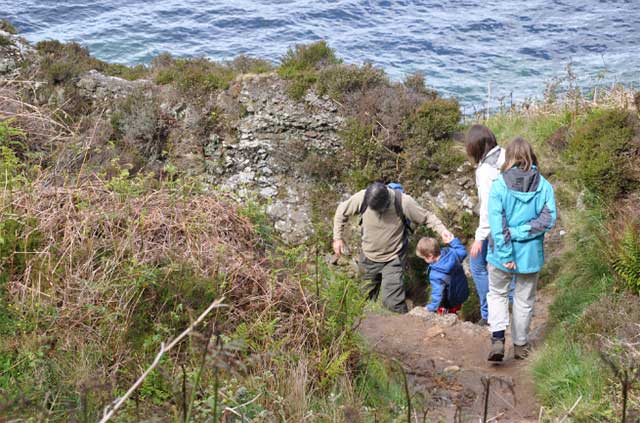 License: Creative Commons image source
There's nothing like a good holiday to blow away the cobwebs. After months on end of enduring the daily grind, the chance to get away from it all can be truly welcome. However, you need to remember that holidays can soon start to go wrong if the people you're holidaying with aren't enjoying the kind of break they were expecting. There are all sorts of issues which can soon degenerate into full-blown arguments, and you need to ensure that this doesn't happen – because if it did, it could soon ruin your holiday and defeat the entire point of going away in the first place. After all, it's pretty difficult to recharge your batteries when you keep getting dragged into rows with other people.
Compromise is essential
You need to remember that when you're holidaying with other people – as the vast majority of us do – you should take their preferences and tastes into consideration. There are few things more frustrating than when certain members of the holiday party try to impose their own will on everybody else. When you come to plan your holiday, you should ensure that everyone who's going is engaged in that process. Make sure you speak to them about what they want to do, and try to incorporate that into your plan. Of course, you'll only be on holiday for a limited amount of time and so you might not be able to fit everything in. Nevertheless, you should be prepared to compromise.
Clear the air before you set off
You should also be very careful to ensure that lingering personal bugbears aren't brought on holiday with you. If you've been arguing with your partner or you have a running disagreement with another member of your holiday party, you should ensure that this is cleared up well before you set off. Meet up with the person in question and discuss your differences to see if you can either reach a mutually-agreed resolution or simply agree to put the whole thing behind you.
Make the effort to enjoy your trip
It's possible that you'll find when you arrive at your chosen destination that not everything is as you'd hoped it would be. Maybe you won't have the luck in terms of the weather, maybe the food won't be entirely up to scratch, or maybe you won't get chance to do everything you wanted to do during your trip. Nevertheless, it's important to really make the effort to have fun while you're there. After all, not that many of us get to go away more than once or perhaps twice a year. That's why you should really go out of your way to have a memorable holiday, because it might be some time before the next one rolls around.
Budget carefully
One of the most common sources of holiday arguments is money. That's why you need to ensure you set a careful budget – and stick to it – when you go on holiday. Obviously, you should avoid being too stingy if you possibly can. It might also be a good idea to set aside money for holiday spends prior to your trip. If you can set aside some money each month in the run-up to your holiday, that should leave you with more to spend when you actually go away.
Guest post contributed by Lauren Jones, a travel blogger who loves family holidays & regularly uses Newmarket Holidays for her travels.
You may also love reading "How To Save Money On Your Winter Holiday"