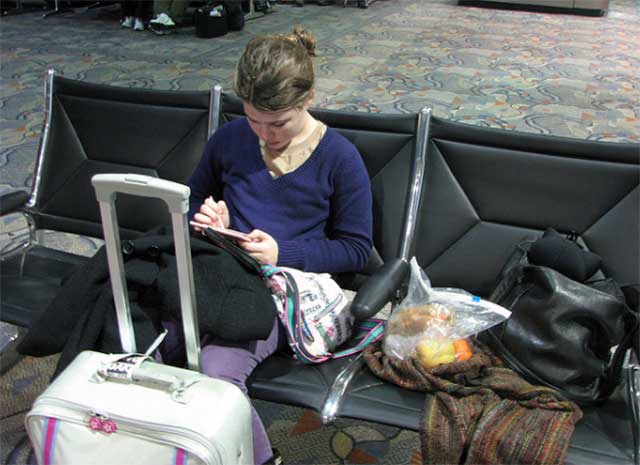 Photo Credit Incidental Images
Preparing for the next stage in life is something that we do continuously from the time we are young children. As we transition into adulthood, these preparations may ultimately lead to a move far away from home to chase an opportunity that we may not otherwise get to experience.  Planning a large scale move for one or more may seem daunting at first. However, with proper preparation and planning, the move towards a dream can be as smooth as silk.
Determining Location
The first aspect that must be addressed in the coming journey is determining our final destination. Many people are drawn to variety of different cities throughout the country. One of the largest draws is Los Angeles, California. The city, which as of 2011 has a population of over 3.8 million, is constantly growing with people looking for a fresh start.
Cost of Living
Understanding the cost of living for any location is crucial as this number will go a long way in helping to determine what type of housing and location will best work for you. Do not try and set your new location budget by the numbers in your area. Rather research your destination city and use the figures from there as you set your budget.
Knowing the Neighborhoods
Once you settle on moving to a large urban area like Los Angeles the next step in the process is to learn more about the neighborhoods and the surrounding suburbs. This research will help you learn which area will be most supportive to you and your family thriving in the future. Keep in mind that while you may find a specific area that is your dream location you are going to want to be flexible as your bank account may ultimately be a deciding factor.
The city of Los Angeles incorporates many different types of areas including neighborhoods, unincorporated places and smaller cities. Research each carefully to understand how location will impact your life.
Planning the Move
Deciding on and researching your destination city is only one part of planning a successful move. Once you determine your ideal budget and location, the next step is planning the actual move itself. There are many factors that go into this process as well.
You can either do all of the moving yourself or you can hire a professional company to assist you. There are advantages to both styles of moving that can be influenced by factors such as the distance from your destination city. If your destination is within a reasonable drive and you are not planning on moving much from your current location, then you may want to check into moving yourself. Don't forget to call in favors when needed for help with lifting heavy furniture, etc. If your destination city is a considerable distance from your current location, such as coast to coast, then you will want to hire a professional moving company.
You are also going to want to make arrangements for temporary housing if needed. Storing your stuff is also going to be important. Residents moving into West Los Angeles may choose a storage facility convenient to them.
Moving towards a dream is exciting! Proper prior planning will reduce your stress and allow you to enjoy your move!
Mike has always given the best travel advice to those who are considering moving to a new place they have never been to before or have only visited before.