If you've extended your home, built a conservatory, installed a new bathroom and generally completed any projects that you could ever dream of in your house, then congratulations, you probably now have the perfect home to live in!  But what next?  If you're the sort of homeowner who always needs to have a DIY project on the go, chances are you're now feeling a bit bored; maybe you're in need of some adventure!  Why not consider moving house but rather than a boring local location, why not head to France for a slower, more relaxed pace of life, beautiful villages and some of the best food and wine in the world.
Paris, City of Lights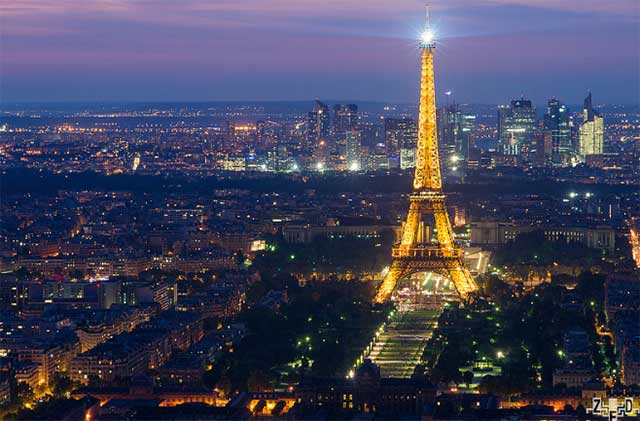 Image source Flickr by Zed The Dragon
When many people think of France, they think of Paris, or perhaps Nice, or Lyon.  Whilst the idea of moving to one of these bustling cities is tempting, remember that the pace of life is just as fast as in most major cities and has property prices to match.  In Paris, for example, most people inhabit apartments rather than houses so if you're a single and work from home, you could find yourself trading in your delightfully renovated two bedroom semi for a tiny studio flat, albeit with stunning views over the Parisian rooftops.
A Slower Pace of Life
It is far better to head for the South of France where the pace of life is relaxed, properties are spacious and there's a wealth of history and culture.  The Dordogne region in particular is a great choice and with removals to the Dordogne easily arranged through a removal company, you could soon be unpacking your boxes in a quaint farmhouse in the region.
Renovations
Seek advice from an expert in expat house purchases and you could find yourself a bargain; how does the idea of living in a quaint 3 bedroom village house in Aquitaine sound?  With views over a beautiful courtyard garden and window boxes filled with hydrangeas and violets, this could be the perfect place to relax and unwind.  If your budget is tight and you're looking for a project, for around 20,000 Euros you could find a traditional stone house in need of renovation in one of the many villages in the Dordogne, such as Augignac or La Rochebeaucourt.  Be prepared to put in some serious work though as most of these traditional stone farmhouses don't have a fitted kitchen or bathroom and you may need to strip out the entire interior of the house to fit it out the way you'd like it.  However, if DIY is your thing, this is often the cheapest way to purchase property in the region and of course when you're finished, your house will be perfect!
Start Small
If you're considering using a company who specialise in removals to the Dordogne, then try de-cluttering before your move.  The less you have to move, the cheaper it will be and you could purchase a small, one bedroom property with a view to extending it yourself. Make sure you check out the planning permission regulations in your area as this way you can downsize and ensure you have more money to enjoy the gastronomic and cultural delights of this beautiful region without breaking the bank.  Once you've saved some extra cash, building a small extension or conservatory should be fairly inexpensive, particularly if you carry out a lot of the work yourself.
Choose Carefully
Always ensure you choose a reliable, trustworthy company for your removal to the Dordogne region.  Reputable companies will always have adequate insurance in place in case of damage and will be more than happy to offer you a comprehensive quote for their services before you decide to go ahead.
Think outside the box and you could find yourself living in the lap of luxury this time next year, sunning yourself on the roof terrace of your beautifully renovated villa in the south of France.
Frankie Hughes is a writer who understands that if you have done everything that you can to upgrade your house, you might now want to move. She suggests that if you are looking to move to somewhere, you should research removals to the Dordogne or other beautiful areas of the world.