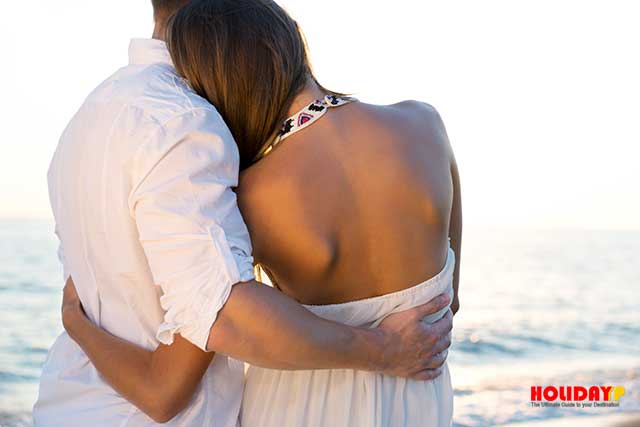 When you think of a honeymoon, images of sunsets on the beach and couple's massages probably pop into your mind. Would you ever think that barreling down a slide at a water park in Niagara Falls or riding a llama in New Mexico would be synonymous with a honey moon? If not, you would be greatly mistaken. The truth is: honeymoons can still be romantic while also being exciting and fun at the same time. Break the mold of the mundane beach resort trip and find some adventure on your honeymoon.
Destination One: Taos, New Mexico


Taos Plaza (Taos, New Mexico) – Credit Court House Lover uploaded in FLickr
Located an hour and a half north of Santa Fe, Taos is a honeymoon destination like no other. According to Shape Magazine, Taos is one of the best places for an active couple to celebrate their nuptials. Visitors to Taos can partake in an array of exciting attractions including mountain biking, white water rafting, hot air balloon tours, skiing, ice skating, horseback riding, snow-shoeing, and, of course, llama rides! Nothing screams romance like a trek through the mountains on a trusty llama. There are also four ski areas near Taos, making it the perfect winter getaway too.
Destination Two: Cruise to Alaska


Photo Credit Phil Lee Alaska Cruise
Who said you have to be in tropical temperatures on your honeymoon? If you really want to see something awe-inspiring on your honeymoon, a glacier cruise to Alaska can provide you with just that. According to The Knot, there are glacier cruises that run from Vancouver, Canada up to Anchorage, Alaska. On your weeklong trek north be ready to view massive glaciers, diverse wildlife, and stunning mountains. If you are afraid of getting too cold on your honeymoon, try taking the trip in May when the temperatures average in the low 60s.
Destination Three: Niagara Falls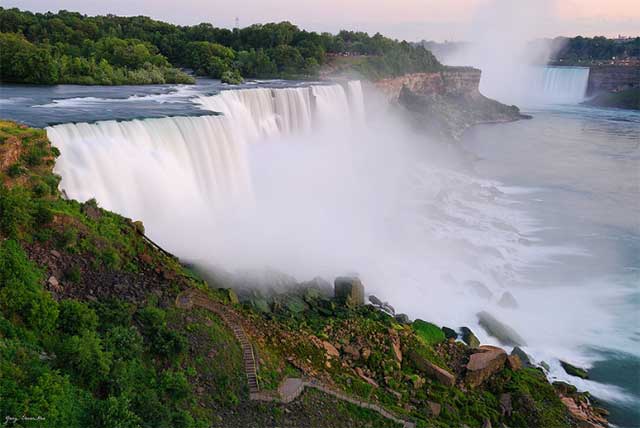 Niagara Falls Photo Credit Chuanhao Yang
Niagara Falls is so much more than just a pretty site, there is a lot to do and experience if you choose this wonder as your honeymoon destination. Start off your morning with a Maid of the Mist boat ride. This is the tamer ride through the falls and will take you from Rainbow Bridge past the American, Bridal Veil and Horseshoe Falls through splashes of the mist spray off the falls. Later you can get more adventurous by taking the Whirlpool Jet Boat Tour. If you are looking for something a little more out of the ordinary, why not get in touch with your inner child and visit the Niagara Water Park located just a short drive from the falls.
Make It Your Own
No matter what is expected of a honeymoon, you do not have to be confined to traditional trips and activities. Your honeymoon should be a celebration of the love the two of you share and represent your likes and interests. Do not be afraid to drift from the norm when planning your special getaway.
Alyssa Golden is an avid blogger always looking to share her experiences and recommendations. She loves shopping, fashion and traveling. You can follow her on Twitter @madeofGolden.