The UK has something for everyone when it comes to short breaks and holidays. It's only natural at this time of year that people start thinking about the best ways to spend the summer and how they can get the most out of the weather and the potential for time off work.
Most think about going abroad at some point and there are certainly advantages to this approach, but if you'd rather stay home, you can certainly make the most of what the UK has to offer. First of all, you have to consider what your chief priorities are in taking a bit of time out.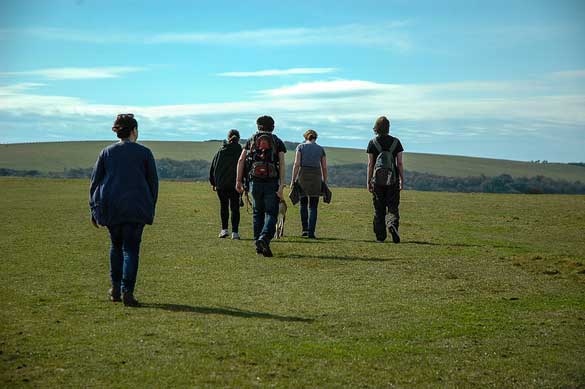 Hikers in Studland, Dorset, UK – Photo Credit: Cissa Rego
Activity
A lot of people enjoy the opportunity to get more active in more interesting ways when they have a holiday. The UK offers plenty of opportunity to do this because of the array of outdoor sports that resorts and destinations accommodate. The British coasts are ideal for surfers and those interested in water sports, while hilly and mountainous regions in Scotland, England and Wales support communities of hikers, walkers and climbers.
Nightlife London city – Photo Credit: RvDario
Nightlife
The UK's cities also support plenty of exciting nightlife. When people go abroad to combine sun with nightlife, they don't always get what they are looking for and sometimes bemoan the standard of the social scene. Taking the time to visit more cities in the UK often gives people more options from a social perspective.
Seclusion
For many, it's not the social scene that counts, it's the seclusion. Getting away from cities and suburbs and, to be frank about it, other people, is the order of the day. Individuals and couples love the opportunity to find secluded corners and the UK is home to rural retreats that are among the best in the world. Why not shrug off the urban environment for some time on the North Coast of Scotland, for instance?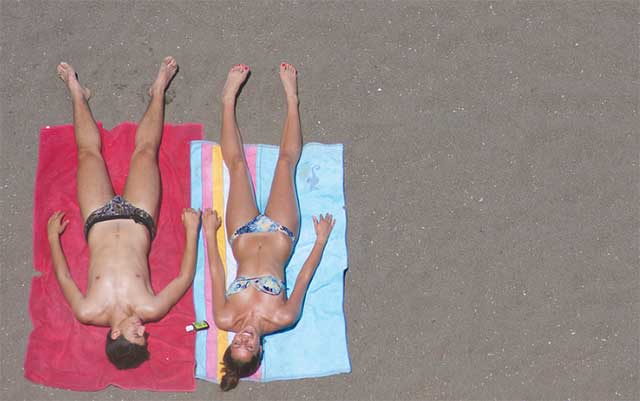 Photo Credit: Stephen Stringer CPAGB posted in Flickr
Relaxation
Most people would admit that whether they want company or not, the key to a good holiday is having the opportunity to relax. What people often fail to realise about holidaying in the UK is that relaxation is a state of mind. They often put themselves under more pressure to do things when they are at home then when they are by the pool in a Spanish hotel. Is this really necessary?
Culture
Of course, diversions are important on holiday. That's why people book excursions and go on city breaks. They want to see things, learn about things and take home some memories. Again, the UK is underrated in this capacity. What do you think all those tourists who flock to London, Edinburgh and other British cities every year are looking for? They too are on the search for history and culture – too few Brits realise how much of it is on their doorstep.
Travel
There is also the sheer joy of travel to consider. Few people get excited about the palaver of flights, but many get excited about train journeys and road trips, which so dynamic and involve movement through changing sceneries. The UK is home to some of the most beautiful roads and railway lines that are worth discovering and that compete with the best roads and railway lines in Europe and further afield.
Alex Ford, a Londoner who visits Drynie in the Scottish Highlands every year for a taste of seclusion at the end of a stunning drive, is a real admirer of Britain's versatility as a tourist destination.