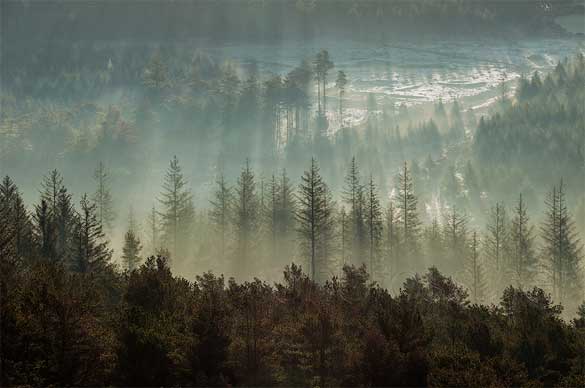 Photo Credit: Slawek Staszczuk
The National Forest is Britain's most adventurous environmental endeavour to date. A 200 square mile forest that reaches East to Staffordshire and Derbyshire and West to Leicestershire.
Since the projects inception 20 years ago, woodland cover density was just 6% in 1991. Today, 2012 data shows the forest woodland cover density at 19%. And it's not just woodland that has expanded, major water features like waterfalls and National forest territories have also grown.
In 1991, the project called for some 8,000,000 trees to be planted, growing the amount of woodland cover by 3 times. This re-created habitats for wildlife, conjuring up a beautiful countryside for people and wildlife to enjoy together.
You can still get involved with the National forest project. With their plant a tree scheme, you can add even more to this great environment – plus you'll even get a chance to plant the tree yourself!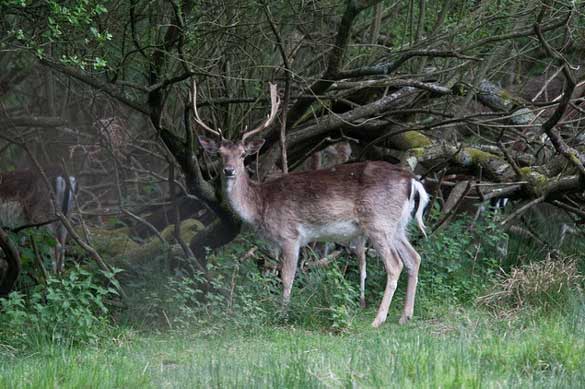 Stag at Bolderwood, New Forest National Park – Photo Credit: Chalkie_CC
Woods and Wildlife
Beacon Hill is a great hiking route and views from its summit are spectacular. When on the top why not visit the Beacon Toposcope.
This Toposcope was constructed in 1907 to mark the National parks birthday as a gift to the City of Birmingham from the Cadbury family. The point is so high you can see 13 old English counties from this position. If you were to head east from the Beacon Hill toposcope, it would take until the Ural Mountains of Russia to reach the same height again.
In the Springtime you'll want to visit Yoxall Lodge which has a brilliant collection of bluebell fields to walk through. At Bradgate Park – another top Springtime destination – you can see deer up close and personal as they roam through the woods. Bradgate Park is a great place to take children if you are looking for a family break.
Wheels and Walks
There are 400 different woodland areas to explore in the National Forest with bats and otters quite possibly at every turn. If you are looking for long walks in the countryside, I'd recommend the Staffordshire way route, the Leicestershire Round or the Ivanhoe Way.
If you are a cycling fan, the Rosliston Forestry Center allows you to rent bicycles for the day. Nearby you'll find great on-road and off-road paths. Ask in the National Forest Cycle Centre for advice on which route to take. There are wide pathways that are quite easy to ride and more technical paths that involve narrow paths.
Activities and Experiences
For me, one of the most fun opportunities in the National Forest is the forest experiences on offer. Woodland ways and Woodland survival crafts are courses you can take with trained instructors who teach how to live in the outdoors. From fire making to basic hunting and shelter building, you'll be an expert Bear Grylls in no time. This guide will help you learn more about camping in the great outdoors.
If you have a family, the Roslinston Forestry centre and the Forest outdoor pursuits centre are top choices. Forest outdoor pursuits focuses on sports activities like mountain biking, kayaking and go karting while the Roslinston forestry centre is geared towards the budding outdoorsman with its classes in archery, orienteering and raft building.
Upcoming National Forest Events
July
Heather Music Festival
Burton Regatta
August
Calke Abbey Fine Food Fair
Strawberry Fields Festival
Sevy is a travel writer who loves to go hiking all around the UK. You can read about nature trail hiking and camping in Australia in this recent blog post from Sevy Melbourne Nature Trails