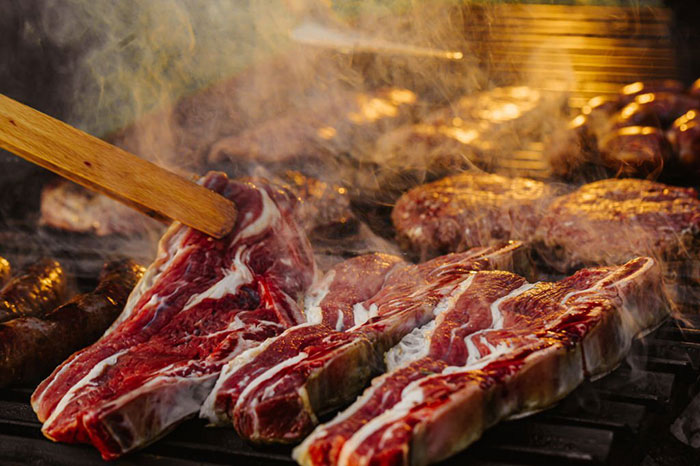 BBQ Ideas For Grilling Up Your Catch: Local restaurants or cook 'em at home – Great ideas for cooking fish no matter where you caught it!
Nothing satisfies your inner primordial being quite like catching your own dinner. Sure, I'd love to chase down and strangle my own antelope, or perhaps a wild boar, but I'm far too fat and slow, so the rod and the reel will most likely be as primal as I ever get. In Key West, the most popular eatin' fish is dolphin, which you might know as mahi mahi, but other popular species are snapper, tuna, swordfish, and grouper. There are quite a few others as well, just ask your charter boat captain which of your catch are tasty and which ones ought to be released back to be eaten by a less-discerning ocean diner. Let's take a look at the different options visitors to Key West have once they've landed ashore with a cooler full of ice and the day's bounty from the sea.
I'm on vacation, why would I want to cook?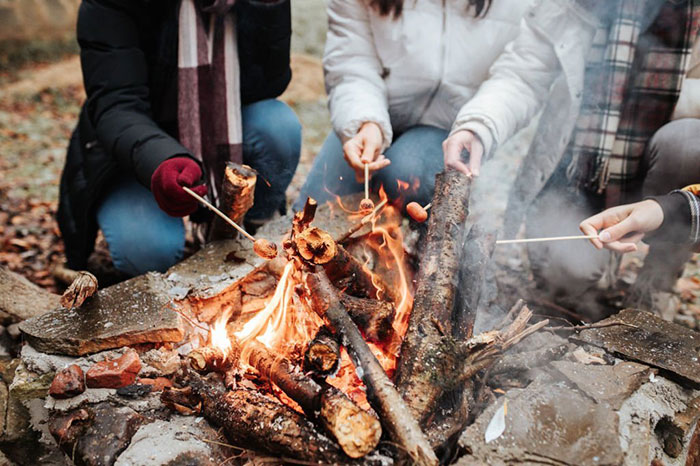 Not a problem. Quite a few Key West restaurants will happily prepare your catch to your liking. If you are new to Key West, having a local chef show you the ropes might be the best bet for getting to know how to best prepare these sub-tropical species. Here are a few of the restaurants that that Captain Rich of the Southbound Charterboat recommends:
Camille's – This is where the locals dine, and if you ask a local how you should have your catch grilled up they'll undoubtedly suggest that you "let the chef decide". That being said, you are free to request your freshly hooked fish to be blackened or grilled however you prefer.
Hogfish Bar & Grill – Technically the Hogfish Bar & Grill is on Stock Island and not Key West, but get out your map or GPS because this spot's worth finding. This thatch-roofed restaurant is truly authentic. You'll be so happy with how they blacken, grill, or fry your catch that you'll most likely roll on back for lunch the next day to try out their specialty, the Hogfish Sandwich!
Rooftop Café – The Rooftop Café has a more romantic setting and the chef brings his Parisian experience back to Florida for a unique take on how to prepare the fish of Key West. You can have your catch prepared in any of the styles presented on the menu.
How about a beach barbecue?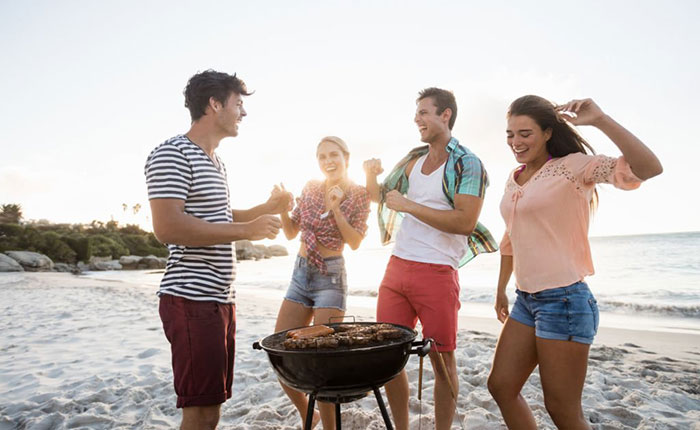 If you don't want to be thrown out of your hotel for firing up a hibachi in the courtyard, head to Fort Zach, an 87-acre state park set on one of the best beaches in Key West. There is a small admission fee to enter the park, but there are public restrooms, chair rentals, picnic tables and BBQ's. If mahi mahi ended up in your fishing basket, try this delicious recipe: 1 tbsp. chili powder 2 tbsp. paprika 2 tsp. ground cumin 2 tsp. dark brown sugar 1 tsp. chile de arbol powder Pesto Cilantro (optional) Dash of salt Olive oil.
Add all of the dry "rub" ingredients into a small bowl. Stir together.
Heat the grill to high.
Brush mahi mahi fillets with olive oil and then rub in 1 tbsp. of mixture into each fillet.
Grill for 2-3 minutes until slightly charred.
Turn fillets and cook for 3-4 more minutes.
Top each fillet with 2 tbsp. of pesto and garnish with cilantro leaves.
What about in the oven?
A lot of people prefer to rent a vacation home or condo as opposed to getting a hotel room. If you've got access to a kitchen, and to a delicious freshly caught snapper, give this idea a go: Preheat oven to 350 degrees F. Cut snapper into ½ inch, 8 oz. fillets. Sprinkle with salt and pepper. Then spread onions and chopped bell pepper in a glass baking dish, and place the fish on top with a slice of butter on each fillet. Dot fish with Worcestershire sauce before baking. Bake for 12 minutes then pour pan juices over the top of the fillets. Sprinkle a generous coating of Parmesan cheese on top of the fish and broil until the cheese browns.
By M.J. Taylor
The writer, M.J. Taylor, lives in Key West, Florida also known as the Conch Republic, Caya Hueso, the fishing capital of the world or just plain Paradise. When she isn't out on the water, she's enjoying the Old Town architecture and attractions of the Southernmost City. Hope you enjoyed reading my article "BBQ Ideas For Grilling Up Your Catch From Key West, Florida".