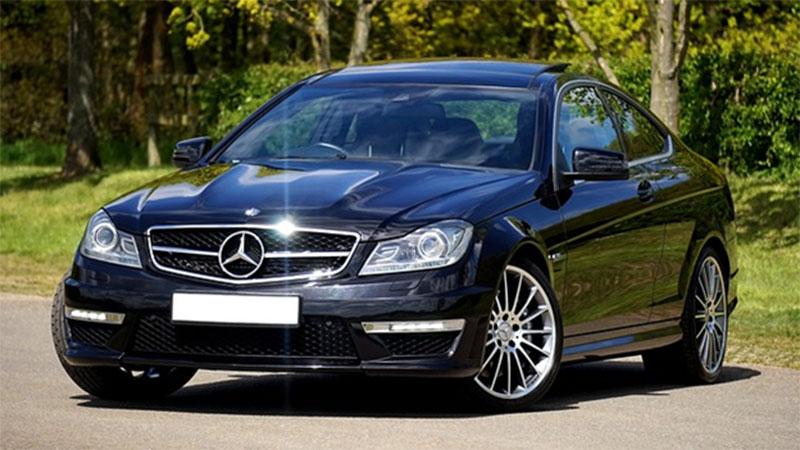 Orlando, known for its theme parks, attractions, and warm weather, attracts millions of visitors every year. As the city continues to grow in popularity, Orlando International Airport (MCO) stands as the primary gateway for these visitors. With such a bustling airport, ensuring a smooth and stress-free experience is crucial for both the seasoned traveler and the first-time visitor. Booking a car service for Orlando Airport is an essential step for a smooth, stress-free visit to this vibrant city. It's about choosing convenience and comfort right from your arrival. With a variety of options being available, you can select a service that best fits your needs, whether it's a luxury sedan for solo travelers or a spacious SUV for family groups. Prioritize companies known for their reliability, transparent pricing, and customer satisfaction. Many offer easy online booking, ensuring that your transition from the bustling airport to your destination is seamless. Opting for a professional car service not only eases travel worries but also adds an extra layer of luxury and efficiency to your Orlando experience.
Here's a comprehensive guide on how to book the perfect car service for Orlando Airport.
1. Understand Your Needs
Before you start your search to book car service for Orlando airport, identify what you require from a car service:
Size and Capacity: Are you traveling solo or with a group? You'll need to consider the number of passengers and the amount of luggage.
Duration: Are you looking for a simple airport drop-off, or do you need a service that will be at your disposal throughout your stay?
Special Requests: Do you need child seats? Or maybe a luxury vehicle for a special event?
2. Do Your Research
The internet is replete with reviews, feedback, and testimonials. Websites like TripAdvisor, Yelp, and Google Reviews offer insights into what previous customers have experienced.
Check Their Fleet: Does the company have a variety of vehicles to cater to your needs? Whether it's a luxury sedan, an SUV, or a limousine, ensure they have what you're looking for.
Service Area: Confirm that they cater to Orlando Airport and your destination.
Track Record: Opt for companies that have a solid track record for punctuality, professionalism, and customer service.
3. Pricing and Transparency
Hidden fees can be a spoiler. Ensure the service you're considering has transparent pricing.
Flat Rates: Some companies might offer a flat rate to certain destinations from the airport. This can be economical and provides clarity upfront.
Metered Pricing: Understand how they charge – whether it's by distance, time, or both.
Surge Pricing: Check if their rates vary during peak hours or certain days.
4. Technology and Convenience
In today's digital age, convenience is a tap away.
Booking System: A user-friendly online booking system indicates a company's professionalism and commitment to customer convenience.
Real-time Tracking: Some services offer real-time tracking, letting you know where your car is and when it will reach you.
Communication: Should there be changes or updates, how will they communicate? Do they have a 24/7 customer service line?
5. Safety First
Your safety and the safety of your group should be a top priority.
Vetted Drivers: Ensure the company conducts thorough background checks on their drivers.
Insured Vehicles: Confirm that all vehicles in their fleet are insured.
Maintenance: Regularly serviced and well-maintained cars mean fewer chances of breakdowns and a safer ride.
6. Flexibility and Adaptability
Wait Time: Does the service offer a grace period for flight delays? Some companies offer up to an hour of wait time without extra charges.
Cancellation Policy: Understand their cancellation policy in case your plans change.
7. Consider Eco-friendly Options
With the growing awareness of our environmental impact, many car services are now offering eco-friendly vehicles.
Hybrid or Electric Vehicles: Some companies might have hybrid or fully electric cars in their fleet.
Carbon Offset Programs: Some services might have programs where they offset the carbon footprint by planting trees or investing in renewable energy.
8. Finalize Your Booking
Once you've made your choice:
Double-check details: Ensure the date, time, pick-up, and drop-off locations are correct.
Confirmation: Once booked, you should receive a confirmation with all the details and contact information.
Stay In Touch: Especially if you're arriving during peak times or there are changes in your flight schedule, it's wise to keep in touch with the service.
Conclusion
Orlando Airport is the starting point for enjoying countless memorable experiences in the city. By taking the time to book the perfect car service, you're ensuring that your trip begins on the right foot. Whether you're here for the magical world of Disney, a business trip, or simply to soak in the Floridian sun, a reliable car service is your ticket to a seamless Orlando experience. Safe travels!