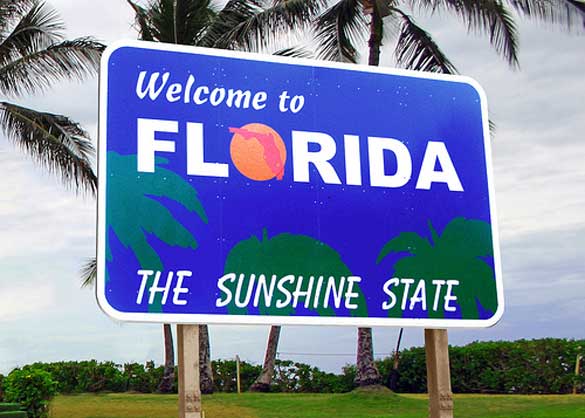 License: Creative Commons image source
Road trips to Florida are a great way to travel economically, freely, and in a way that lets you see a little more of the country than you would in an airplane. However, if you take a road trip in the wrong type of car, you'll feel more like you're being held hostage than on the highway to vacation freedom. When choosing a car to take on a Florida road trip, there are a number of factors you'll need to consider.
1. Space
Small cars can be better on gas and cheaper to drive, but you might end up paying more with your sanity if your car isn't large enough. Be realistic about how much space everyone will need. Consider the amount of room your luggage will take up. Ideally, all luggage should fit comfortably in the trunk. Having to stash bags in the seating area of the vehicle can quickly cut down on space and make it feel like there's an extra person or two along for the ride.

License: Creative Commons image source

2. Fuel Efficiency
This tip is for those of you who are considering taking a car that's so large it could double as your hotel on wheels. It's no secret that, generally speaking, the larger the vehicle is, the worse the gas mileage is.
When going on a road trip, the largest expense for the trip will almost certainly be fuel. If you find a car that has excellent fuel efficiency, you'll not only spend less money filling up the tank, but you'll have to worry less about finding gas stations. Consider taking a hybrid vehicle on your road trip. If you're dead set on taking a larger vehicle, try to find a hybrid SUV. You'll get the room you want and still save significantly on fuel costs.
Check out this useful road trip planning website that calculates your cost of fuel depending on the make and model of your vehicle. You can compare up to three vehicles at once.
3. Comfort
A road trip means you're going to be spending a lot of hours sitting in a car. If those seats are uncomfortable, you're going to be sore and stiff and grumpy for most of your vacation. When picking a car, make sure you test the seats and imagine yourself sitting there for hours…and hours…and then a few more.
If your seats are uncomfortable and there's no way around it, bring pillows to place around the car or sit on. This can help keep you and your passengers from getting too uncomfortable. Every few hours, stop the car and have everyone get out, stretch, and walk around a little to help make the ride easier on everyone's behinds.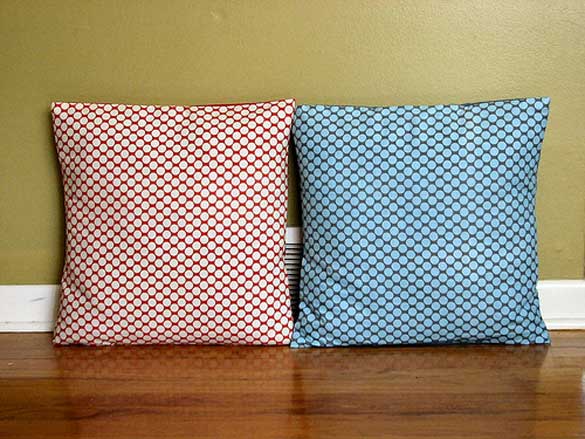 License: Creative Commons image source
4. Air Conditioning
You're going to Florida. Even if you're driving from Alaska, you're going to want a working air conditioner to make your time driving around the south more comfortable. Cars heat up significantly in the sun, and without an air conditioner you and your fellow travelers are not going to be happy for long in the Florida sun, especially if you hit some early afternoon traffic.
Road trips can be a fun and adventurous way to travel to Florida. Choosing the right vehicle to make the trip in is crucial to making sure everyone is comfortable and happy along the way. You'll also save a lot of money and stress by making sure you do your research and consider the right factors when you're picking the best vehicle for your road trip.
Sara Pegarella is a freelance writer located in Philadelphia, PA. She is a frequent contributor to Vacation Rental Pros.