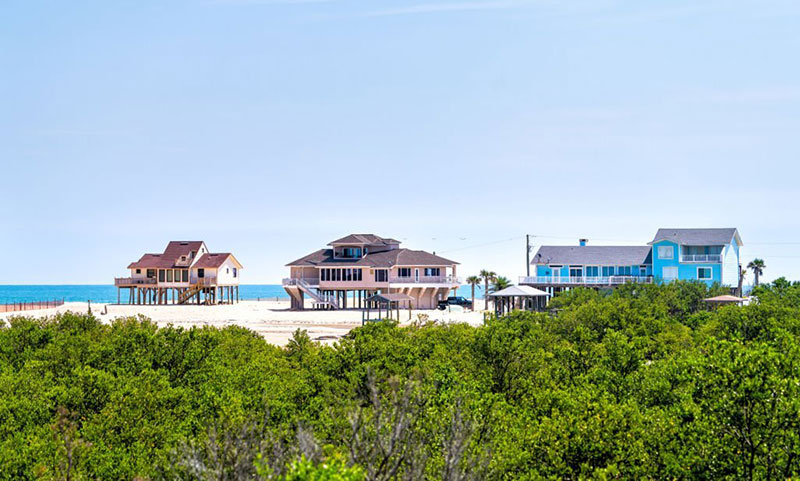 Florida Beach Vacation Rental: Are you considering renting a condo or house next time you visit the beach? It's the economical and convenient choice for most vacationers, affording you much more space and living options for about what you'd pay for a decent hotel room. And if you're staying longer than a few days, a vacation rental property becomes an even better deal, with most rental companies offering low weekly and even monthly rates far more economical than any hotel.
If you haven't rented a vacation property before, your initial impulse may be to select the "best" condo or house in your price range. A quick look around vacation rental sites will show you that rental properties vary greatly in style, size, and newness. But while you might be tempted by photos of chic furnishings and a pleasing décor, consider what you really need from this property for your best possible vacation.
Number of Bedrooms
First, consider how many bedrooms you want. If you are traveling with just your immediate family, this is an easy equation. But suppose you are traveling with another family that also has children. Do you really need 4 bedrooms – one for each couple and one for each set of children – or would 3 bedrooms be more economical and even more fun for the kids? Many rentals offer include a large kids' room with 2 sets of bunks, 2 double beds, or a creative assortment of beds, trundles, and futons that add up to sleeping space for 4 or even more. Children typically love such rooms, regarding them as clubhouses and having just as much fun building blanket tents and pillow forts as they do visiting some of those expensive sightseeing attractions you have planned!
Location of The Vacation Rental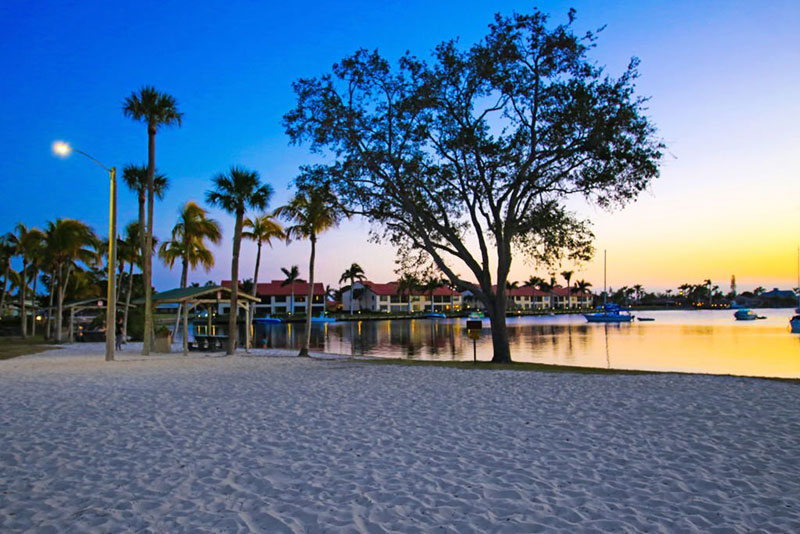 Next, consider location. Many rental property companies divide beach locations into three views: beach front, ocean view, and inland. Needless to say, rental rates reflect the quality of the location. If you have very small children, you may want to splurge on a beach front property. There is nothing to beat the convenience of being able to nip back and forth from beach to house 5 times a morning to change toddlers, fetch juice, reapply the sunscreen, and grab more towels. You don't have to pack a bag for the beach, and it's so easy to cut short your time on the sand if a little one is fussy and needs a nap.
Beach Front Vacation Rentals
If you have older children or are traveling just with other adults, however, proximity to the beach may be slightly less important. Any property with an ocean view is probably within a very short walk of the sand (and the rental property description should tell you exactly how far away it is), and in many areas, condominium complexes and beachside communities have boardwalks leading over the dunes and down to the beach. This means that you can probably find a rental property that is essentially beach front without the sweeping unobstructed view but with a few benefits that may be just as important to you, such as no streets to cross and a private beach walkway clearly visible from the property, so you can watch older children and teens walk safely down to the shore.
Inland Property
Properties that are not beach front also tend to be a bit quieter and more private. If you value a fenced back yard, for instance, you will find that you can get much more "house" just a few yards from the beach. And depending on what your family enjoys, you might get more use from an inland property with its own backyard swimming pool – or a condo complex that includes a big pool, tennis courts, and other amenities free of charge – than you will from a pricey beach front property.
Everyone loves looking at the beach, listening to the sound of the surf, and inhaling the briny air. But if you have taken beach trips with this same group before, you might ask yourself how much you all really used the beach. If you took morning walks along the shore, sunbathed with your toes in the surf, boogie-boarded and built sandcastles all afternoon, and explored the tide pools every evening, there is no doubt that a beach front property is probably a necessity for your best vacation. But if your group finds itself staying indoors to play marathon board games, talk for hours, or watch sports on a big HDTV, you should probably sacrifice location for other benefits that will make everyone even happier.
Types of Vacation Rentals
The good news is that the range of vacation rental properties includes condos and houses that cater to every taste. If you plan to golf, dine out, sightsee, and shop during your time at the beach, you might want a property that is impeccably furnished and decorated, with soft carpeting and designer touches throughout. If, on the other hand, your vacation is going to include going crabbing at dawn, surf-fishing, sea kayaking, and other rough-and-ready activities, you might gravitate toward a property with tile floors, leather or vinyl couches, and a big kitchen (for cooking all that delicious seafood!). If you are visiting the beach to escape the stress of work, you might seek out a place with several decks and balconies, comfy reading areas, and great walking trails. But if you are traveling with teens or if one of your party needs to stay in touch with work, locating a property with free wireless Internet and all the latest entertainment technology should be a priority.
Dave Miles is a freelance writer based in Miami. He is a frequent content provider of various websites. Share your view on "Choosing The Perfect Florida Beach Vacation Rental" in the comment section below.