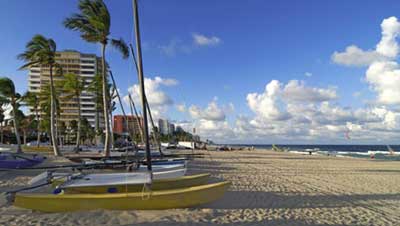 License: Image author owned
Your wedding is meant to be one of the most memorable events in your life. Not only are you committing to your partner but the whole day is a celebration of the two of you. With this in mind, it is no wonder that bride to be, groom to be and their families are under substantial amounts of pressure to make sure that the wedding is a success.
If you are in the beginning stages of planning your wedding, have you considered having your wedding abroad? Perhaps a Florida beach wedding will tick all the boxes for you? This article will look into factors to take into consideration when organising a wedding in Florida.
Where To Begin
Before looking into anything else, it is necessary for you to choose whether you are interested in holding your beach wedding during sunrise or sunset. If you want to hold your wedding during sunrise, then it is best for you to settle for a beach located on the East coast of Florida. However, if a sunset wedding is what interests you, a West Coast beach would suit you more. Once you have decided on this you can move on to step two.
Secluded Beach
Most beaches in Florida are public and can therefore get very busy, especially at peak times. It will hardly be a romantic setting shouting you vows out over excited screams and yells from the public. For this reason, I would highly recommend doing your research and find a less popular beach. A hidden treasure if you will. By going for a secluded beach your wedding will feel more intimate and private, meaning that all focus will be on you. There are a number of secluded beaches in Fort Myers and Naples, all of which are stunningly beautiful and an ideal setting for any wedding. If you are finding it hard to choose a location for your wedding, you could take on the services of a professional wedding planner.
Transportation
One of the most important things to organise is transportation. Obviously, secluded beaches don't normally have car parks, so make sure you organise an alternative for your guests. The worst case scenario is your guests arriving and not being able to leave their car anywhere, thus missing out on the wedding. Look into how much taxi are, or look into a shuttle bus, which will be able to take more guests at one time.
What time of the year will you be holding the wedding?
It is necessary for you to also decide on the time of the year that you would be holding your wedding. A beach wedding in Florida is best held between October, November, December, and April, May, June. The weather is just about perfect, and there aren't many people around for you to worry about. January and March are however the worst times of year to hold a wedding in Florida.
With all of these considerations in mind, you are sure to have a blast in Florida on your wedding day!
By Sarah; an article writer interested in topics related to travel, such as things to do and holiday rental Florida