Australia's Eastern coastline is known for its sunny weather, impeccable views, exceptionally fun activities and fun sea life. Picking just a few things to do when you visit can be rough. While that is definitely a reason to visit often, these are six of the best places to visit to maximize your fun.
Here are 6 Must-Do Activities Along the Eastern Australian Coastline: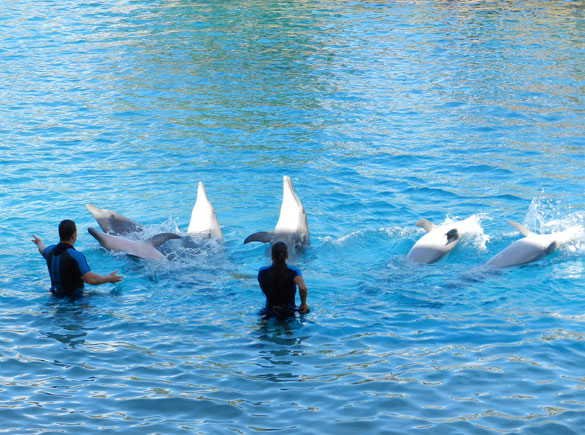 1. Gold Coast Sea World
The Gold Coast's Sea World lets you see below the surface. Explore an entirely new world filled with friends you wouldn't normally meet. Watch as dolphins flip before your eyes. Get a seal kiss. And, watch the sea lions feed.
Love the colder mammals too? Make sure to say hi to Australia's only baby polar bear. Henry is bundle of fluffy fun. In the Penguin Encounter, you'll find some equally adorable freeze loving penguins, including several King penguins, the world's second largest pieces.
Plus, make sure to check out their rides, including the Storm Coaster (a roller coaster that loops and twists you through a storm) and Castaway Bay (an interactive playground filled with rope bridges, tunnels and slides).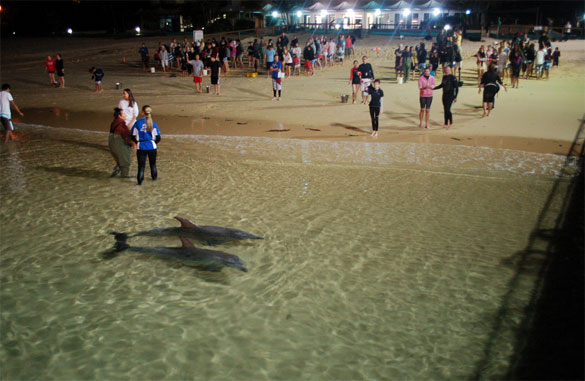 2. Tangalooma Dolphin Feeding
Roughly 600 bottlenose dolphins call Moreton Bay home. Each evening, a small pod makes their way to the shoes of Tangalooma Island Resort where the hunt, surf and play with fellow pod members. The unique location at the resort provides the perfect setting to watch these intelligent creatures.
Several tour packages include a chance to wade into the water and greet the dolphins first hand. Just imagine the chance to get up close and personal to these unique creatures.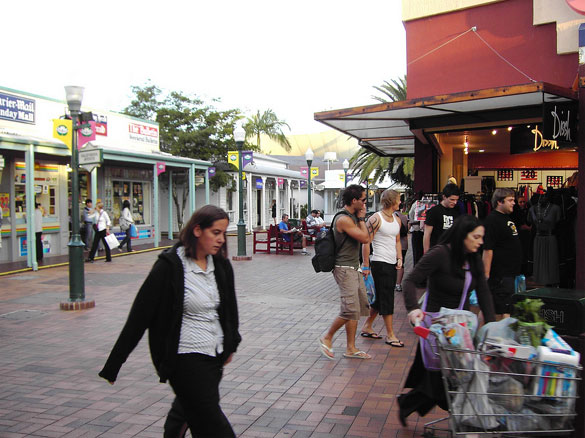 3. Pacific Fair Shopping Centre
If animals aren't really your thing, there is still plenty of fun to be had along the coastline. For example, there is the Pacific Fair Shopping Centre. Over 130 fashion and accessory stores pack the Pacific Fair Shopping Centre. With a resort like atmosphere, there are plenty of cafes where you can grab a quick bite, elegant restaurants where you can wine and dine to your heart's content or simple seats perfect for taking a break and people watching. Looking for a longer break? Catch one of the latest motion pictures at the Birch Carroll and Coyle Cinemas.
This one of a kind shopping center is located at Broadbeach and just a five-minute walk from Jupiter's Casino.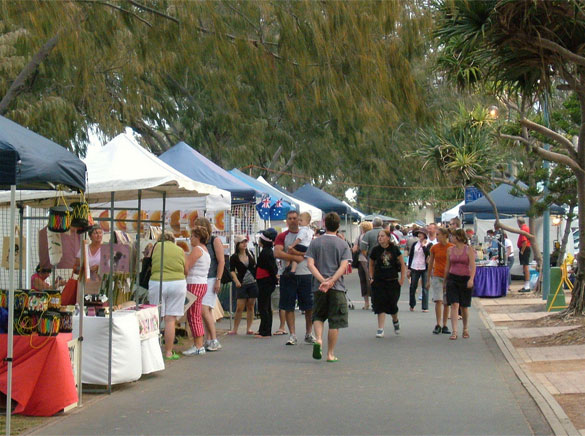 4. Surfers Paradise Beachfront Markets
Wednesday, Friday and Sunday nights the Surfers Paradise Foreshore is transformed into an outdoor market. More than 100 stalls are filled with surf paraphernalia, handmade goods, fashion accessories, jewelry, works of art, photographs and household goods. This is the perfect spot for exploring during an after dinner stroll, treasure hunting with friends or finding bargains. Live music adds to the mystique and all the stall owners are present to talk about the how, what and why of their goods.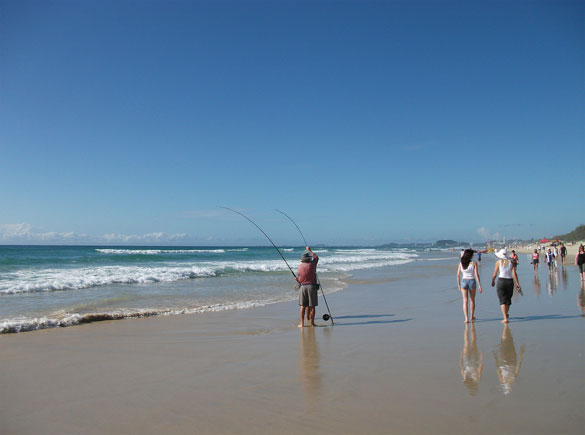 5. Go Karting Gold Coast
Add a little speed to your Australian coastline adventure at Go Karting Gold Coast. With 20 of the latest European go-karts, this is the ideal rush for the adrenaline junkie. The 350-meter track includes a large 55-meter banked bridge, two tunnels and several s bends. Plus, with the 10-horsepower four stroke engine, you can push your car up to 70 kilometers per hour.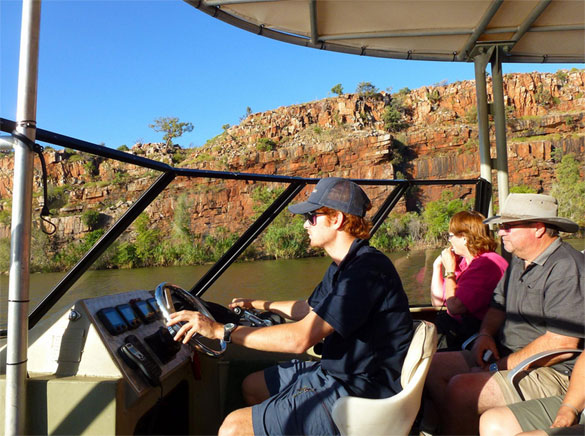 6. Kimberley Boat Cruises
Most people who visit Australia really want to enjoy the coastline and all the beauty that it affords. And Kimberley boat cruises are one of the absolute best ways to do that. Their 7-14 day cruises are the best of the best when it comes to exploring and experiencing the Australian coastline. With them hosting over 10,000 passengers each year, they really know how to wine and dine their passengers, and to give them the best experience, and the best opportunities to truly enjoy the Kimberley. You can even tailor your own cruise to include the excursions and timeframe that you want; giving you the specific experience you're looking for.
Nicole is a blogger for the travel industry. She is currently planning her dream trip: to visit the Australian coastline and maybe even meet a kangaroo!