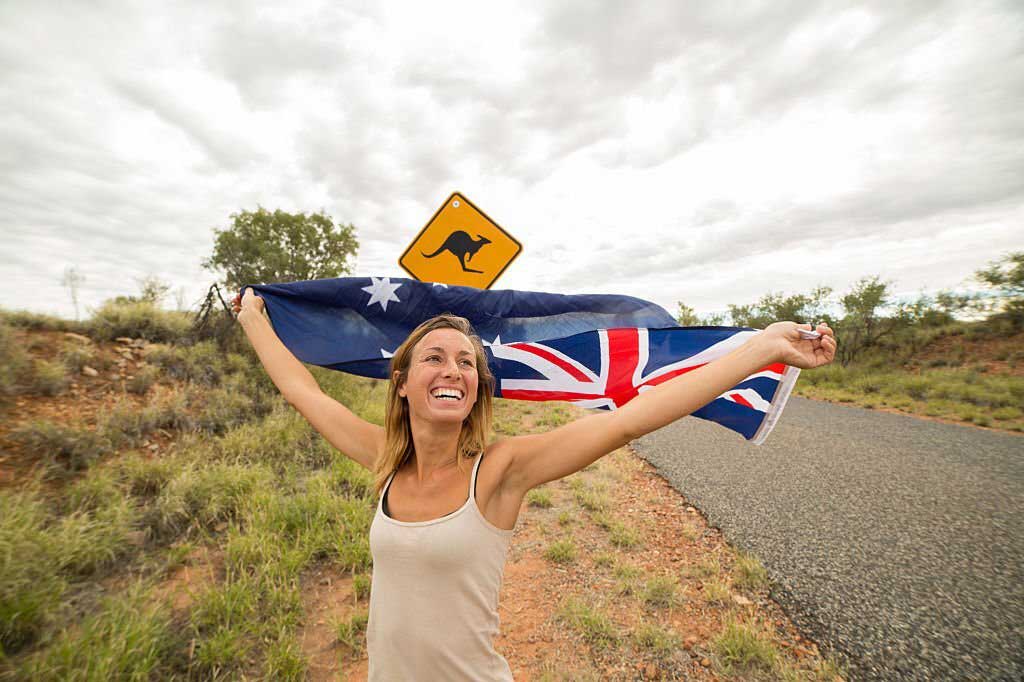 Amazing Car Trip Around Australia: Australia is an incredible country, which has something unique for everyone.
Amazing wildlife, fantastic landscapes, endless beaches and ultramodern megapolises -there's everything to make your trip unforgettable.
But what sights and attractions are really worth your attention?
We have carefully selected only the best ones and prepared several amazing ideas for your journey.
So you need only to get a rental car, set the position in your GPS navigator and enjoy the trip!
1. Have fun in the Dreamworld!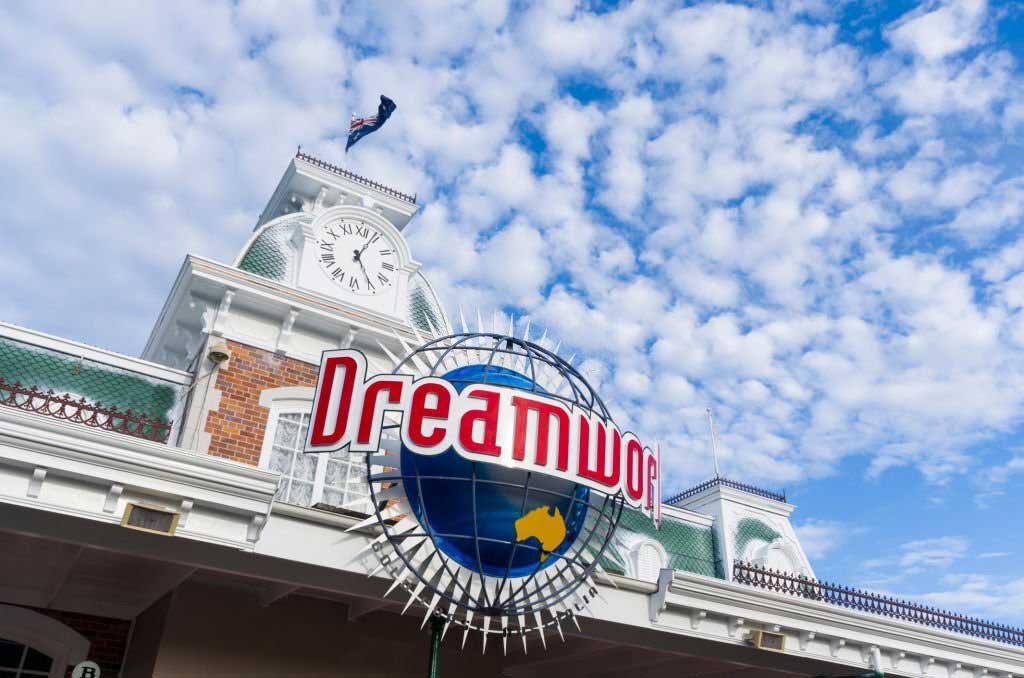 A visit to Brisbane's Dreamworld is an essential thing during your trip around Australia. This is the largest entertainment park in the country, where you'll find several roller coasters, 2 water slides and a huge Ferris wheel.
Dreamworld is a real paradise for thrill seekers: there's a605-meter moto-spring board and famous Tower of Terror, where you can experience a free fall from the height of38-storey building.
Here you also have an opportunity to feed kangaroos, swimon the pirate ship, ride on the rail of the XIX century or admire amazing Bengal and Sumatran tigers.
Location: Dreamworld, Dreamworld Pkwy, Coomera QLD 4209, Australia
GPS Position: -27.863187, 153.313426
Length of visit: 3-4 hours
Hours: daily 10am-5pm
Admission: adults $72, children $47
2. Climb the Sydney Harbour Bridge!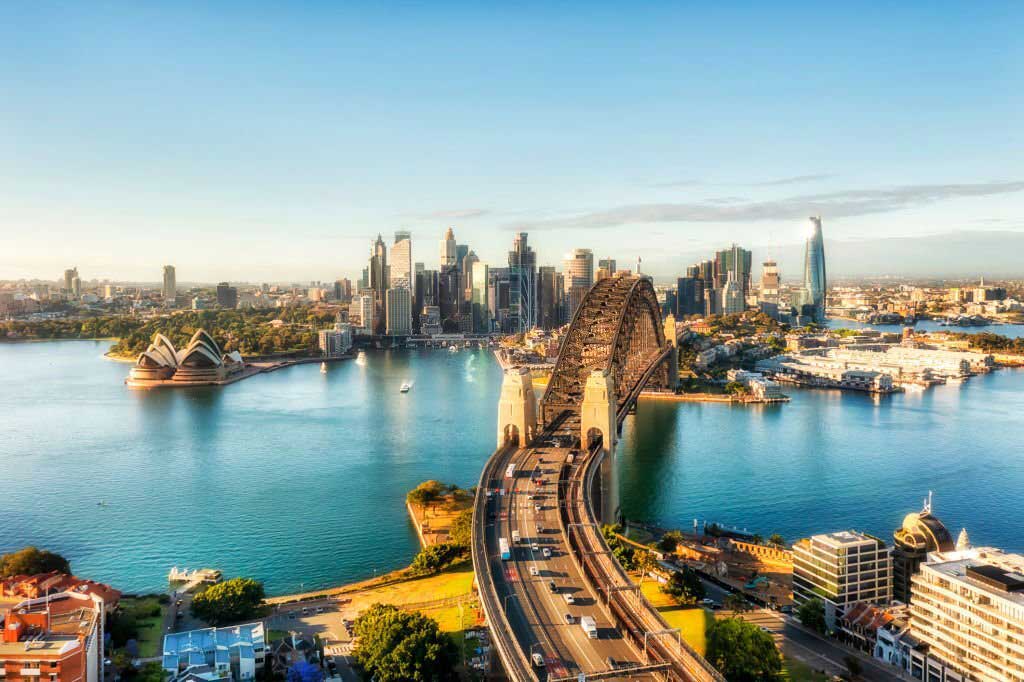 The Sydney Harbour Bridge is one of Sydney's most famous landmarks. It's the world's largest steel arch bridge which rises 134 meters above the harbor and carries rail, vehicular, bicycle and pedestrian traffic.
You have a great opportunity to climb it and enjoy absolutely breathtaking views of the bridge, the harbour, and the nearby Sydney Opera House.
There are day climbs and groups of 12 leave for a climb every 10 minutes. But if you suffer from vertigo, you can also just walk across the bridge using the foot way.
In both cases, this is a unique experience, which will give you a lot of unforgettable emotions.
Location: Argyle Street, Sydney NSW 2004, Australia.
GPS Position: -33.852301, 151.210659
Length of visit: 2-3 hours
Hours: daily 10am-5pm for climbing
Admission: climbing – adults $248, children $168
3. Dine at the Sydney Tower Eye!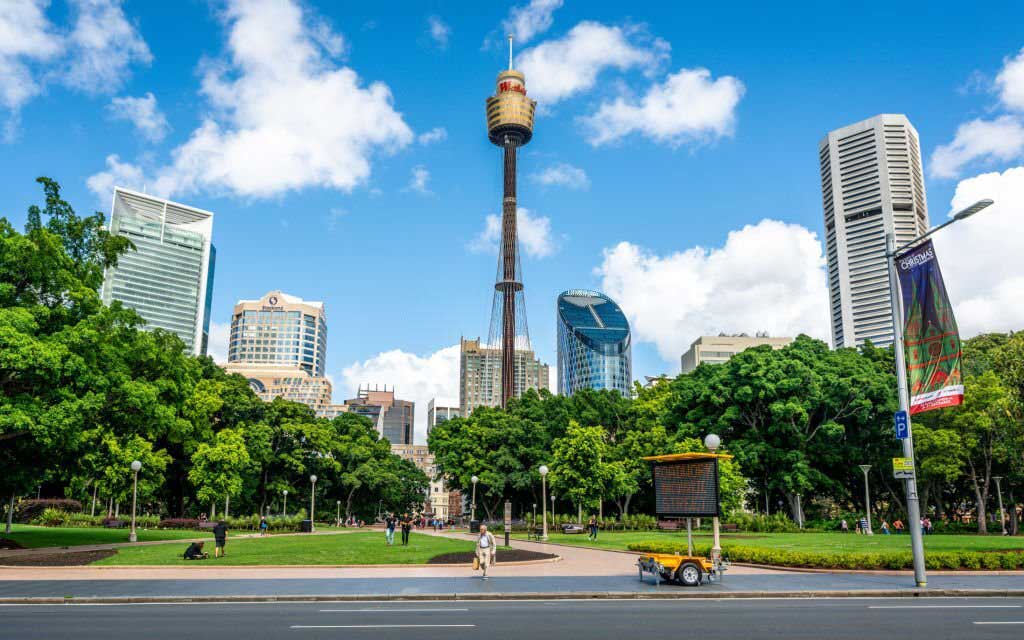 Located in the 305-meter tower, Sydney's Revolving Restaurant is considered the "highest" restaurant in the southern hemisphere!
Dining an amazing car trip around Australia at this amazing place, you have a stunning view of the Blue Mountains, Sydney Harbour Bridge, and much more.
Tower Eye is well known for its amazing Australian cuisine. We recommend you taste ham steaks, kangaroo, and camel meat. But if you don't like meat, you can also try more simple dishes like vegetable salads and sweet desserts.
Location: 100 Market St, Sydney NSW 2000, Australia
GPS Position: -33.870630, 151.208357
Length of visit: 2-3 hours
Hours: Lunch daily 11.30am – 2pm, dinner daily 5pm-9pm
Price range: $27-85
4. Explore unique marine life of Australia!
So, let's continue our trip driving to the next great Australian city of Melbourne!
One of the main city's attractions is the Melbourne Aquarium, which is located in the city center on the bank of the Yarra River.
The construction has the unique form of a ship and is moored to the quay of the river.
The aquarium presents a diver marine life of the Antarctic Southern Ocean, and especially of the Great Barrier Reef.
You can walk through the glass tunnel admiring beautiful sea creatures including sharks dolphins and penguins. If you're brave enough, you can even try to swim with sharks. It's certainly worth spending some hours there!
Location: Flinders St, Melbourne VIC 3000, Australia
GPS Position: -37.820461, 144.958889
Length of visit: 2-3 hours
Hours: daily 9.30am – 6pm (last admission is at 5pm)
Admission: adults $38 / children $22 / shark dives $250 for person
5. Drive the Great Ocean Road!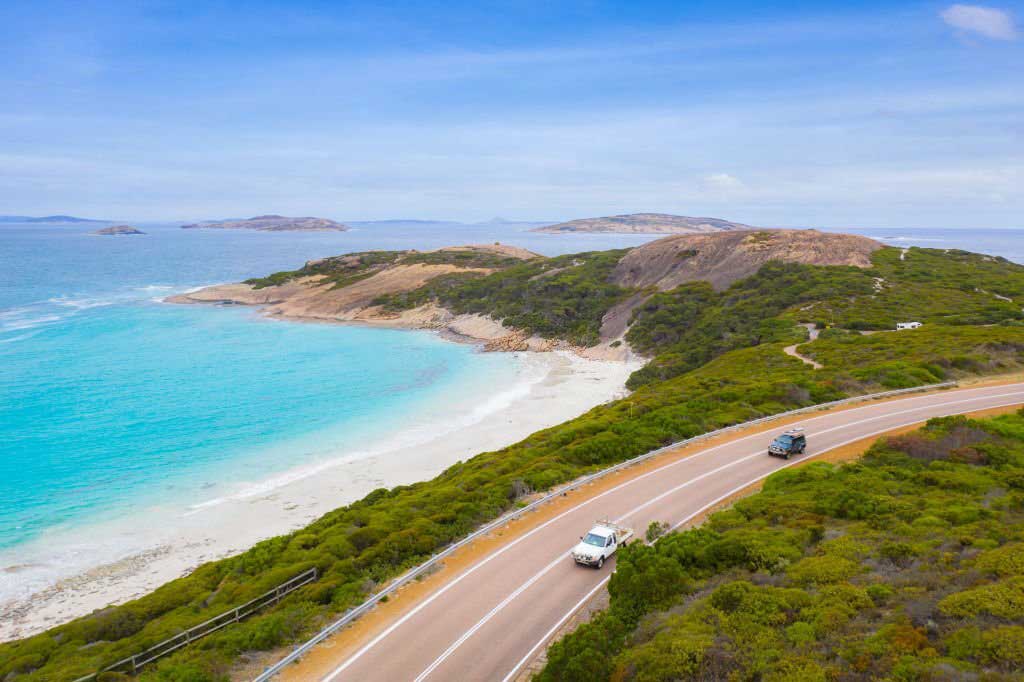 Great Ocean Road is the 3rd most visited tourist attraction in Australia!
This highway runs along the south-eastern part of the continent from the town of  Torquay to Apollo Bay.
Great Ocean Road hits with its natural beauty. This is one of the most scenic highways in the world and all of its 105-kilometers is an endless change of stunning ocean views, lush rain forests, golden beaches, gorgeous mountains, covered by the Australian bush and picturesque resort towns.
At the end of the route, you'll see the famous Twelve Apostles-limestone cliffs which rise out from the ocean for 45meters in height.
Great Ocean Road is the best opportunity to have one of the most amazing road trips in your life! So, take your camera and let's go!
Location: Apollo Bay VIC 3233, Australia
GPS Position: -38.759649, 143.67165
Length of visit: 3-4 hours
Hours: recommended 9am-6pm
Admission: free
6. Get a full relaxation on Henley Beach!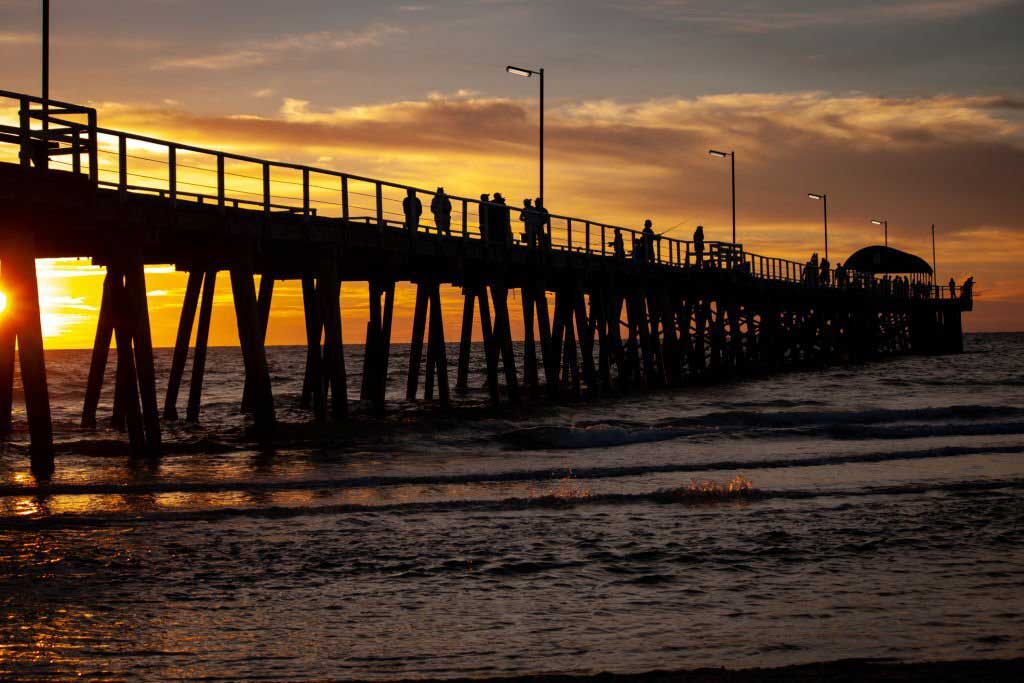 After the long driveway, it's time to relax, and Henley Beach is certainly what you need.
Located in Adelaide, Henley Beach is one the most popular beach side resorts of South Australia. It offers white sand, crystal-clear turquoise water and great surfing opportunities.
Lie on the sand, swim in the warm ocean, or enjoy a picnic in the grassed areas.
If it necessary, there are some cafes, restaurants and a plenty of different entertainments right on the beach.
Location: Henley Beach, SA, Australia
GPS Position: -34.918945, 138.493808
Length of visit: 2-3 hours
Hours: recommended 11am-5pm
Admission: free
7. Enjoy beautiful views of Ayers Rock!
Ayers Rock (Uluru) is the largest and the world's oldest rock monolith which was formed about 680 million years ago.
It's a unique place and one of the main attractions of Australia. It rises at 348 meters above the surroundings and gives the marvelous views to the visitors.
When visiting the incredible Uluru, you can walk around it or up it. During the walk around you will have the opportunity to see the ancient drawings dating back 10,000 years.
This rocky is monolithic and is also renowned for its ability to change color during the day – from pink and fiery red to purple, brown, and blue.
If it is necessary, there's a hotel not far from the rock.
It's just a fantastic place, which you shouldn't miss being in Australia!
Location: Ayers Rock NT 0872, Australia
GPS Position: -25.355294, 131.033677
Length of visit: 3-4 hours
Hours: daily 7am-8pm
Admission: free
Where to get a car for your trip around Australia?
Car rental companies give you the best opportunities to get a car in Australia quickly and easily.
Using simple online car rental service, you can rent a car in any convenient location and for the most reasonable price.
According to the route of this article the most convenient locations to pick up your rental vehicle upon your arrival to Australia are Brisbane and Gold Coast Airport.
Have the best weekend in Australia!
Hope you love reading "7 Ideas For An Amazing Car Trip Around Australia!". Share your view in the comment section below.