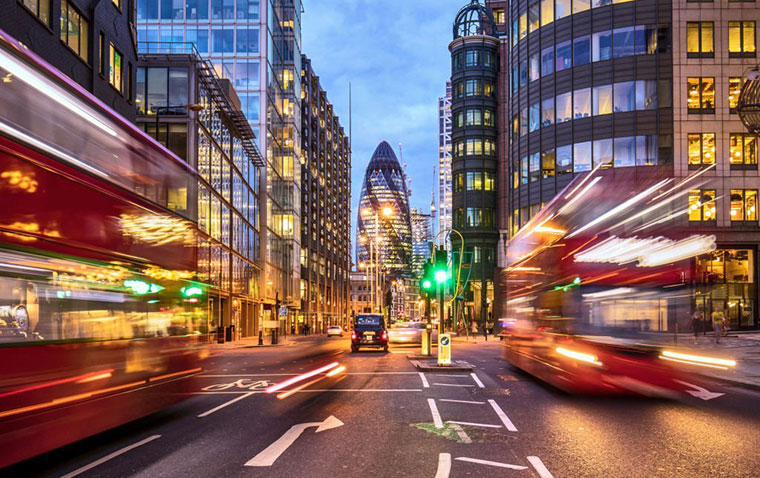 Moving To London: It's a dilemma most of us who live and work in London have to face at some point: you've got your feet under the desk (figuratively if not literally) in a job that you like and which seems to like you. But it's time to say goodbye to that first-time buyer's house or flat that seemed so exciting and bohemian at the time and find something a little more up-market and in tune with your present needs. Do you look for something fairly central or at least "zone 1", or accept the harsh reality of the daily commute as a trade-off for a bigger, better house or an attractive, leafy suburb as you scour the phone book for a reliable London removal company to help with your move to the suburbs?
As London property prices continue their relentless upward trajectory, it's becoming undeniably harder to find that perfect little bijou pied a terre somewhere near the centre of town. This isn't a new problem, of course. London dwellers have been in search of the next area to gentrify, as previously affordable areas spiral out of reach, since time immemorial. No doubt when the guy who invented the board game 'Monopoly' was sketching out his designs, The Angel Islington was indeed one of the cheapest areas in London, for instance. Good luck with finding an affordable house anywhere in the N1 postcode these days! More recently, areas like Clapham or Brixton which were once thought to be less than desirable have come resolutely up-market with house prices to match. The attempted name change to South Chelsea (or the slightly risible Clah'm) probably gives the game away.
Nonetheless, there's a powerful argument for looking for something close to the centre. Cutting commuting time and costs can be offset against the higher initial cost of a property close to town. Given the continued rise of property prices in Inner London, it's unlikely you'll lose on the deal and Zone 1 property will always carry a healthy premium. For many people, the buzz of being close to the centre of the action and the many amenities which London has to offer is an irresistible draw. Nor does central London necessarily mean sacrificing the leafy green outdoors. Most areas of London have access to some superb open spaces. Brockwell Park between Brixton and Herne Hill, for instance, is one of the nicest parkland parks anywhere in the country.
There's no doubt, though, that you can often get more for your money by engaging a man with a van and moving a little further afield. Naturally, there's a trade-off between the advantage in terms of property prices and the length of commute you're prepared to accept. One very large banner advertisement on a new property development by the side of the line north from Kings Cross summarised the dilemma neatly: "if you lived here", it read, "you'd be home by now"! Areas like the Metropolitan Line corridor Metroland, as it was originally badged by the line's original developer – is a good example of the benefits of a London removal out-of town. The leafy chocolate-box Chiltern country at the Amersham or Chesham end of the line has a very obvious appeal and, for many people, the forty-five minute train journey is a price well worth paying.
Ultimately, you pay your money and take your choice. City life or a London removal; there's no simple or universal answer to this perennial lifestyle choice question.
The author, David is based in London, UK and enjoys the rich culture and excitement that London offers. He also represents Van Man in London, a well-established removals firm in London and Hertfordshire.
London is a fantastic city to live in and truly has something for everyone, whether it's the myriad of restaurants and entertainment in the West End, the speciality shops in Covent Garden, or the Royal Opera House, or the incredible culture written about by the likes of Charles Dickens and Virginia Woolf.