There are many beautiful locations around the world that would make an ideal destination for a honeymoon. Islands are particularly popular for those who want a relaxing holiday in tropical surroundings. However, there are some lesser known destinations that may get overlooked.

License: Creative Commons image source
Santorini Island
Santorini Island is located in the Aegean Sea, approximately sixty miles north of Crete. The island is a result of a volcanic explosion that took place more than three thousand years ago.
Santorini Island has some attractive beaches, as well as interesting museums and archaeological sites. Sites of historical interest include Akrotiri and Mesa Vouno. Coach tours are available to visit some of the attractions.
There is a wide variety of accommodation available on the island, including hotels, suites and villas.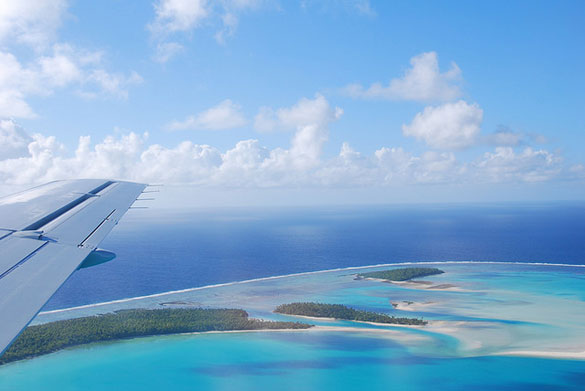 License: Creative Commons image source
The Cook Islands
There are a total of fifteen islands in the Cook Island group, which are located between New Zealand and Hawaii. They are well known for their idyllic climate and beautiful, tropical scenery.
Holidays to the Cook Islands offer various activities, including nature walks, diving and boat cruises. There are also cultural attractions, such as the National Museum of the Cook Islands and the Cook Islands Cultural village.
The islands offer a good choice of hotels and self-catering accommodation. Tour operators, such as Anzcro, offer package holidays to the area.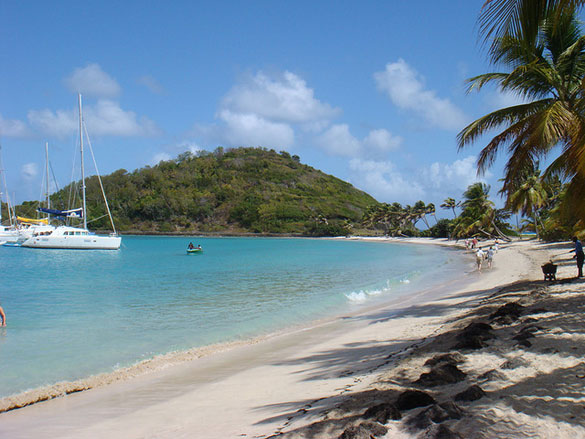 License: Creative Commons image source
St Vincent and the Grenadines
St Vincent and the Grenadines is a group of thirty-two islands situated in the Caribbean. Each island within the group has something to offer. The island of St Vincent is an area of outstanding natural beauty, with tropical gardens and beaches. Union Island is a good location for yachting, scuba diving and hiking. The island of Canouan has barrier reefs, sandy beaches and a golf club.
The islands all have a good variety of activities on offer, including hiking, bird watching, scuba diving and tropical gardens.
The choice of accommodation includes guesthouses, boutique hotels and apartments.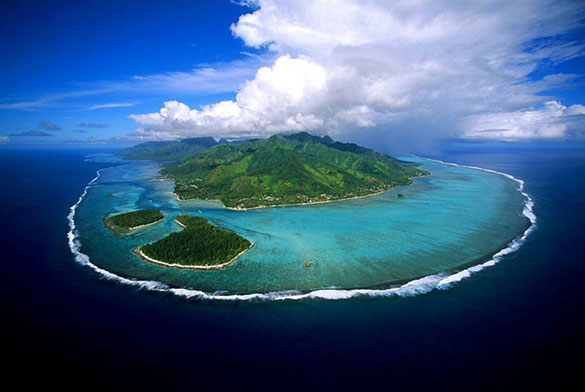 License: Creative Commons image source
The Society Islands
The Society Islands are a group of tropical islands with beautiful lagoons and coral reefs. They are divided into two groups, the Windward Islands and the Leeward Islands. Some of the most popular islands include Tahiti, Bora Bora and Moorea.
Tahiti, which is the largest of the islands, offers spectacular scenery of mountains, valleys, streams and waterfalls. Bora Bora is well known for beautiful lagoons, coral reefs and sandy beaches. Moorea has dramatic mountain scenery, as well as being a good location for whale watching.
Other islands within the group include Tahaa, Maiao and Raietea.
There are plenty of resorts on the islands offering luxury accommodation.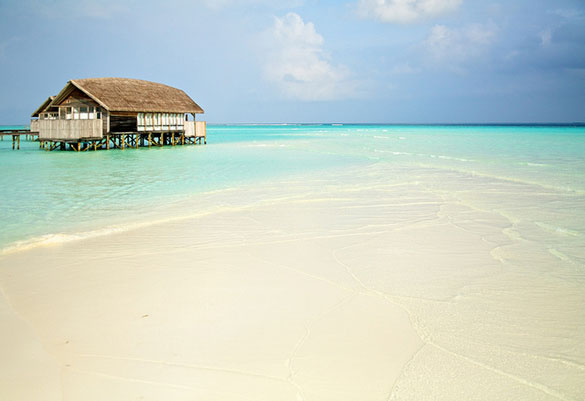 Cocoa Island
Cocoa Island in the Maldives is considered to be one of the most beautiful beach destinations in the world. This is a small island, so ideal for those who want a secluded retreat.
The beach is stunning, with white sands and turquoise waters. This is a good location for snorkelling, with marine life including turtles, colourful fish and even baby sharks. The island is considered to have some of the best dive sites in the world.
This is a private island with luxury accommodation and a highly recommended restaurant.
There are many beautiful island destinations which would make an ideal location for a honeymoon. These islands all have something unique to offer.
John is a freelance travel writer from the UK – he's getting married this summer and honeymooning in Bali.