Having a trip by car is really the best choice if you are trying to explore the beauty of small towns and villages in Switzerland. With a rental car, you could schedule your own time and have freedom to go wherever you would like to go. Right here we have gathered some valuable tips on ways to rent a car in Switzerland.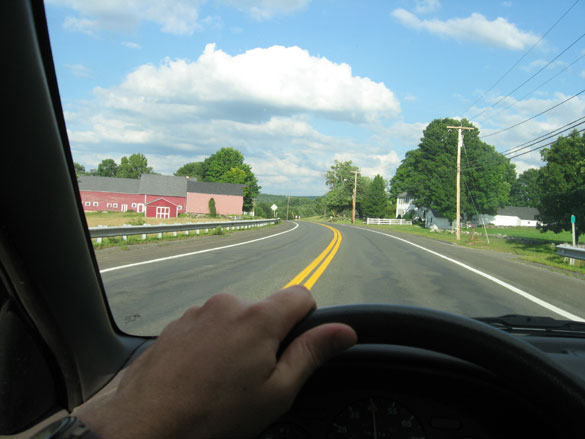 License: Image Author Owned
Car Rental Companies:
Most of the big international car rental companies are having operation in Switzerland with offices in all major cities and airports. The famous ones are Europcar, Avis, and Hertz. You can get good deals from these companies specifically when you booked your car well in advance. Most of them have rental counters and rental cars right at the airport terminal/rail station. You just need to sign the rental contract and walk to your rental car.
Avoid renting from small car rental companies. The reason is simple. If your automobile breaks down, you want to be as near to help – and a replacement automobile – as possible. Major car rental companies might conveniently help you with their extensive network of automobiles and locations.
Make It Simple:
'Make it simple' when renting a car in Switzerland. Many car rentals price quotes in Switzerland feature limitless kilometres, value added tax and 3rd party responsibility insurance. Staying away from extravagances and extras will certainly lessen your expenses and headaches.
That basic price, however, could rapidly increase if you begin including such additions like extra drivers, automatic transmission, GPS navigation, starting and finishing the rental in different countries etc.
Age Restrictions:
In order to rent a vehicle in Switzerland, one needs to generally be 21 years old. Persons wanting to rent a vehicle in Switzerland are required by law to possess a valid international, EU or UK provisional driving licence which should have been issued at the very least one year before the car rental application in Switzerland.
Premium Station:
The premium station charge just applies to rentals originating at airport terminals and rail stations. Substantial saving can be obtained by picking up the car at any downtown location (off-airport/rail stations).
Late Charges:
Bring the car back a few minutes late and you are most likely to be charged with an additional day's rental cost. There is no more one-hour grace period provided for late returns. Examine the pickup time stamped on your rental agreement and make sure you return the vehicle earlier than time agreed.
Fuel Charges:
Returning a car with a near-empty tank might make you to pay more than $200 for fuel plus a refuelling charge. The fuel price charged by car rental companies is always higher than the market price at any fuel station. Fill up the fuel tank as full as possible before you return the car. Save your fuel receipt as evidence.
Request a Diesel:
Diesel fuel is always cheaper than gasoline. Diesel is available at every fuel station. Always be reminded, don't put gasoline in a diesel-powered car—and vice versa. For a greener environment, you could also request for a hybrid car.