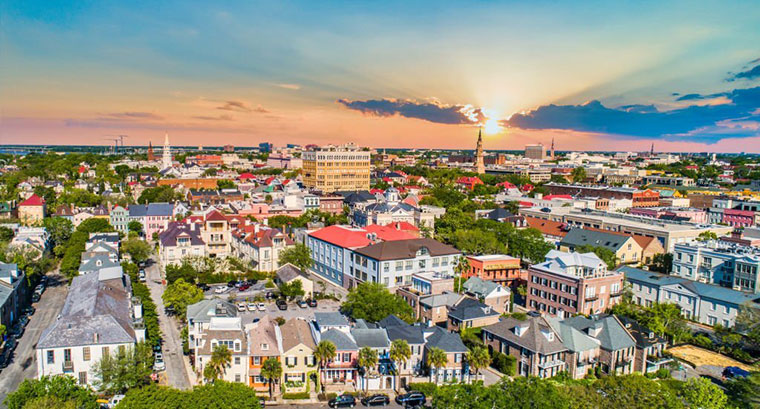 Good Time To Buy In Charleston: It's been just over a year since Charleston was named the best city to visit in the world – and to many people, that translates as a good place to live, too. Of course, for native Charlestonians that's not news – but it's also a tip that real estate in the city promises to be a good long term investment. Whether you've spent your whole life in the Holy City or are moving there for the first time, there's a good chance you're pondering a piece of Charleston, South Carolina real estate. But is this a good time to buy? Four key factors indicate it is:
1. Charleston never experienced the kind of slump much of the nation did.
There are a variety of factors that contributed to this, including the strong and diverse corporate landscape of the Charleston area and the strong tourist economy, both of which helped insulate the city from instability in housing prices. Charleston certainly experienced some backslide, but not as much as other parts of the nation – indicating it's a good bet that your home value will stay above water in future recessions, too.
2. Interest rates are crazy low.
As with the rest of the nation, Charleston's mortgage rates are at a historic low, making it extremely attractive to invest in real estate at the present time. Interest rates often lag just a bit behind the broader economy, making 2013 perhaps the final window for taking advantage of these rates.
3. Lenders are making credit more available.
Low interest rates don't matter if a lender is being stringent in who they approve. After the bailout, many financial groups were exceedingly careful in approving mortgages, leaving many families with decent credit history ineligible for loans. That has changed, with lenders freeing up mortgages with a much more open door.
4. Prices will go up soon.
While these conditions all make it a great time to buy, that time won't last forever. The combination of good market conditions are appealing to everyone, not just a few, and as more buyers enter the market we'll start to see housing prices climb. This is a doubly good opportunity: getting in while prices are still moderate, and then seeing an immediate return on your investment.
Are you looking at the Charleston South Carolina real estate market? What factors are influencing your decision?
Samantha Wideman is part of a team of writers and specializes in writing about current news events. Hope you love reading "Good Time To Buy In Charleston".