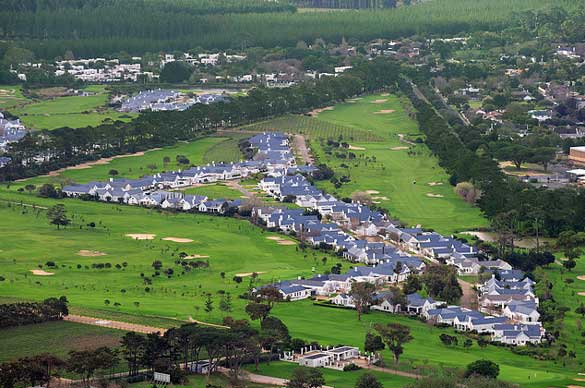 Photo Credit: Yasir Nisar
Now that world has become a Global Village, increasingly more individuals from all over the world are starting come to realise that one can live in one's own country, while also owning real estate in South Africa. Nowadays, it is fairly easy to purchase a holiday home in South Africa at very reasonable prices.
More precisely, it is the coastal regions that are luring well-off tourists to purchase property – since these regions offer magnificent views, bubbly entertainment and remarkable visitor attractions.
Insofar as South African property is concerned, the Cape Garden Route offers any passionate golfer with world-famous golf courses where the beautiful Indian Ocean is the backdrop to the flight of a golf ball. Also, there are observation points that cover hundreds of kilometres, where you are able view whales during their breeding season. The Cape Garden Route's beaches are clean and the scenery is constantly changing to offer endless mountain ranges, native trees, dark rivers, nature reserves, beautiful flowers and astonishing bird life.
When compared to prices of other international seaside destinations, property prices in South Africa are still comparatively inexpensive. However, the property price will not remain this way for long. As is always the situation with attractive proposals, the supply and demand equation will incline heavily towards the demand side in the near future.
Numerous individuals, who have already bought South African real estate, know that when they cannot use their seaside property, it can be hired out to tourists without much effort – so as to keep the maintenance costs of the property down. The costs of prime seaside properties have continued to rise far above the South African inflation rate. This provides any investor with a solid capital growth opportunity.
The South Africa infrastructure is developed enough to cater for the many needs of any visitors. You can, for instance, arrive in Cape Town, board a plane to George and about an hour later – be relaxing on accommodation's porch, overlooking the Indian Ocean and enthralling mountains.
There are vehicle rental companies at all the major South Africa airports, should you have the need to find the unexpected along a planned route by car. Tour operators are also competently trained to provide services like watching Great White Sharks from submerged cages, lions hunting at night and renowned battle fields.
The attractions are practically endless and once you have decided to explore South Africa completely, the desire to be anywhere else will become less. It therefore makes sense to own a comfortable piece of South African soil, so as to cement your unique exploring life-style on the southern tip of Africa.
There are numerous qualified real-estate agents that will be able to provide you with valuable information, but one should always discuss a property with various agents to ensure you get the best property investment in South Africa.
Increasingly more average people from many nations are buying property in South Africa, and using it as a foundation to visit the rest of this beautiful country. You certainly won't be disappointed.
Muun-unit is a hippie, eco-warrior, and nature-loving kind of guy – who enjoys travelling the world and cooking gourmet dishes. He is passionate about everything "green" or eco-friendly, and believes that everyone should do their part in conserving our beautiful environment. If you are interested in buy property in South Africa, you should contact a local real estate agency to inspect houses for sale in Cape Town.