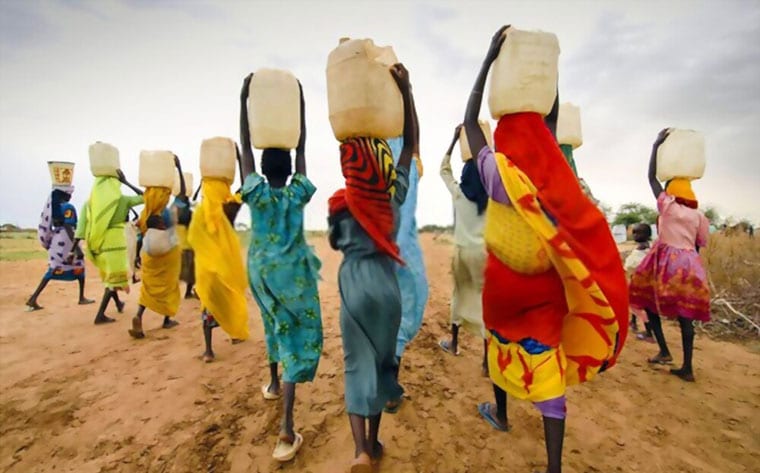 Coastal East Africa: A rhetorical question really, because the answer is almost too obvious for words. The endless East African shoreline beautifully hosts a rich and wild mixture of scenes, from its mountainous inland and safari trails in Kenya to the palm-lined sands of the Tanzanian beaches descending gently into a crystal-clear world below.
It appeals to all types of travelers seeking something a little different on their holiday, far from a cheap package deal you might get in parts of Southern Europe, Eastern Africa is elegant, full of class and culture, and also its beauty is unparalleled.
Unique Experiences
First and foremost, it is virtually impossible to think of Eastern Africa and not conjure up images of its vast wildlife. Iconic species roam the landscape such as elephants, rhinos, giraffes, cheetahs, lions, wild dogs… the list is endless. Nowhere else in the world can you see such an immense array of animals (often rare ones) in their natural habitat, and sit just a few feet away from them.
Safari Sightseeing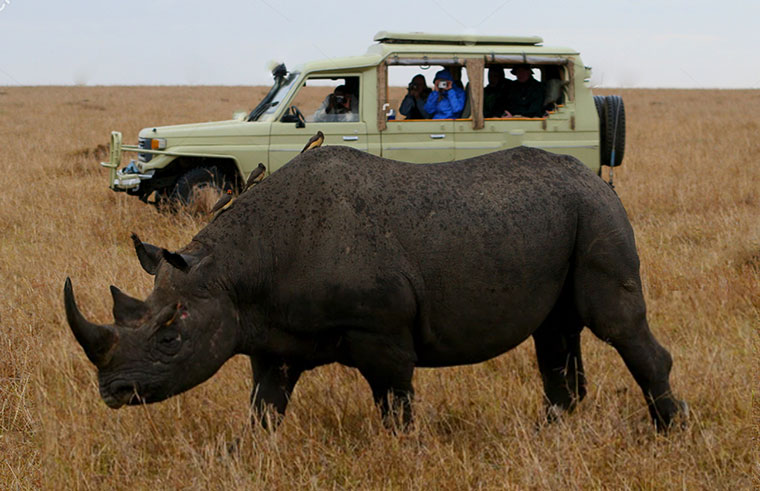 There's no doubt that Eastern Africa provides the supreme location for a safari, and contrary to what you may think there are many variations of safari adventure on offer. There are traditional 4×4 Jeep safaris in either open- or closed-sided vehicles, which manage to cover a wide area in a relatively short space of time, plus there's the added element of feeling a little safer in your metal box.
You've also got options for walking safaris (not as scary a prospect as you may think). Walking through the bushy terrain allows you to touch and feel your surroundings, giving you a much more up-close-and-personal experience. Lastly, you could opt for a boat safari tour if you wish, sometimes preferred by tourists as a more peaceful and relaxing way to see the beasts, it's also preferred by some animals because you approach them slower and they get less stressed out or nervous.
Romantic Retreats
The ultimate holiday-goers paradise, the eastern side of Africa is often many people's 'trip-of-a-lifetime' destination. Honeymooners in particular spend thousands on their dream romantic getaway in lush spa resorts enjoying hot air balloon rides at sunset and perfect isolation amid the wilderness.
Bask In Beach Heaven
Surprisingly, Tanzania is home to a vast array of breathtaking beaches, the kind you imagine when someone says the word 'paradise'. Their beauty is unrivaled, with sand so soft it feels like you're wading through a carpet of flour, so bright that you need sunshades to look down as well as up, and water so clear and crisp that you can see the bottom of the ocean floor. Tanzania enjoys a striking coastline as well as a host of fabulous, rarely touched islands for ultimate seclusion.
Many tour operators and Africa travel specialists will be able to advise you and help organize your superb holiday vacation, from flights to transfers, tours to 5-star lodge accommodation. All you need to remember is your passport, oh and probably a fully-charged camera, you're not going to want to miss a moment!
Wendy Lin is a proud wife and mother to 2 sweet boys. She enjoys taking last-minute adventurous holidays and relaxing in the countryside.