One great thing about living in Denver is the weather. It is sunny nearly all year long and it is warm enough to be outside for various activities. This ideal climate means that golf enthusiasts are able to grip and rip nearly all year long. Here are a few golf courses in or around Denver that stand out above the rest.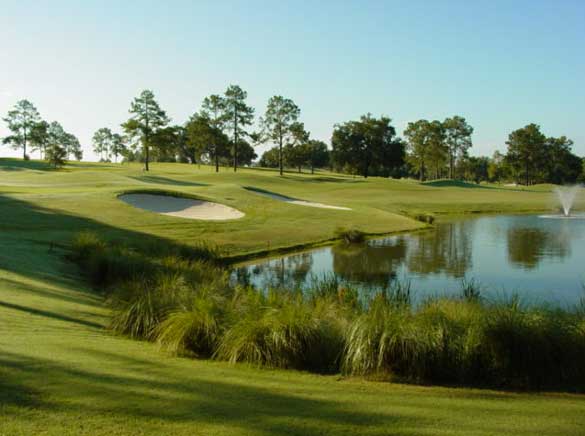 Photo Credit: Jay Morse
Fossil Trace Golf Club – Located in Golden, CO, this course is nestled into the foothills of Colorado, which offer stunning views and a premier experience. Along the course there are featured areas where dinosaur fossils can be seen, and offer a unique view to those participating.
The Heritage Golf Course at Westminster – This championship course offers rigorous challenges and first class amenities to visitors. It also offers a great view of the mountains, and showcases up to five tee boxes on holes with Scottish style links.
Red Hawk Ridge Golf Course – Red Hawk offers extreme elevation changes throughout the course, which can give even seasoned golfers a challenge. The club offers many PGA professionals to help golfers with any issues, whether they are beginners or experts.
Stoney Creek Golf Course – This golf course lost some land during the Great Depression, but it still maintained one of the most picturesque views in the Denver area. Golfers can see cows, pigs and other farm life next to the course on the farms next door to the country club.
Cherry Hills Country Club – Easily the most recognizable golf course in the Denver metro area, Cherry Hills Country Club is nestled inside Cherry Hills Village, a luxurious community within the city of Denver. Two PGA Championships have been played on the course, and Arnold Palmer drove the first hole par 4 during his career. Being steeped in tradition, many locals drool over the prospect of being able to play this beautiful, first class course.
Inverness Golf Club – Nestled in between a beautiful business park, Inverness offers over 7,000 yards of real estate for avid golfers.  Water plays a part in a majority of the holes, so there are unique challenges that await newcomers to this heralded golf course.
There are many other golf courses within the Denver metro area, but these stand out. They offer gorgeous views and first class amenities that other courses simply cannot measure up to. If you are looking for a premier golf course while visiting Denver, these are sure to please.
Kamiel Moore writes for We Buy Ugly Houses Colorado.