Is your family ready for an adventure? Then pack your bags and head to Cornwall, England's southernmost county. There you'll find a stunning landscape studded with beaches, moorland, and delightful walking paths. You can hire a guide and camp overnight, or you can strike out on your own and explore the mildest climate the United Kingdom has to offer. The National Trust offers many downloadable walking guides, so hit the web before you go to find a map of the area you choose. Then check out these family-friendly walks in beautiful Cornwall, England.
Porthcurno to Logan Rock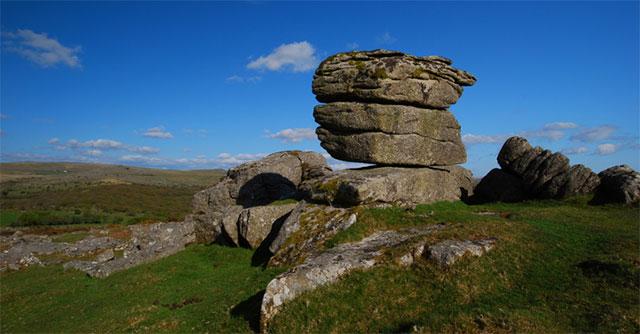 Logan Rock – Photo Credit: Russell D7000 (D80)
1 mile long- doable even for little legs.
Start: Porthcurno car park, grid ref SW288223
Begins at beautiful Porthcurno beach, named "cove of horns" after the interesting rock formations there.
Enjoy scenic cliff-side views.
Explore pools, caves and granite rock climbing grounds.
May through September, catch a musical or an opera at Minack amphitheater.
Stroll on the beach at the beginning or the end of this lovely walking route.
Newlyn to Penzance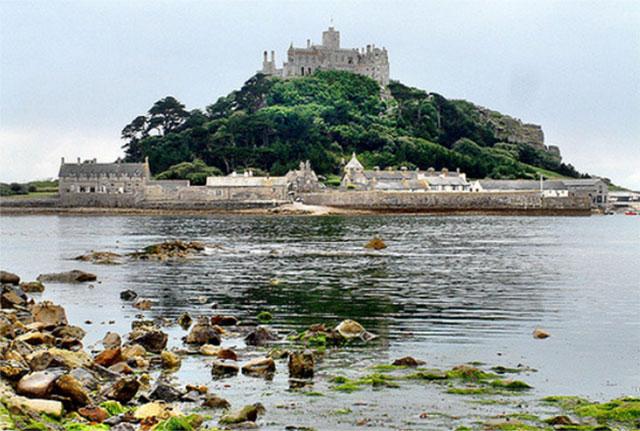 St Michael – Penzance – Photo Credit: Francisco Vera
2 mile distance.
Start: Newlyn harbour, grid ref SW464286
Beautiful seaside route.
View St. Michael's Mount across Mount's Bay.
Visit nearby Newlyn Art Gallery, which is free all year round.
Take a ride on the Scillonian Ferry to tour the Isles of Scily
Rinsey
1 mile distance.
Start: Rinsey car park, grid ref SW593276
Enjoy ocean side views, including St. Michael's Mount.
See local rare plant life and wild animal life on land and see
Discover Cornwall's mining heritage, include world heritage sites in three old engine houses.
View intriguing Bishop Rock.
The Lizard coastal walk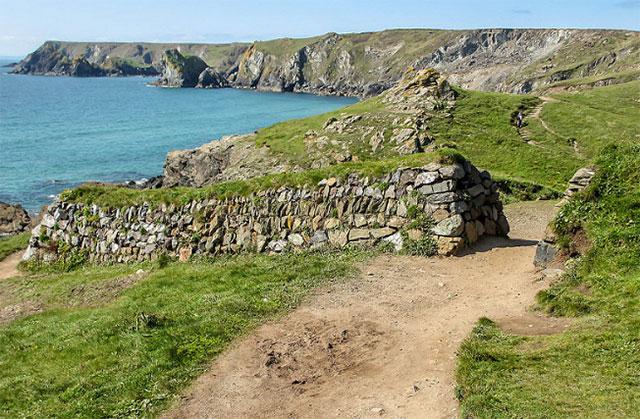 Lizard Coastal Walk – Photo Credit: Myles Chuter
7 mile distance- more interesting for older children and adults.
Start: Kynance Cove, grid ref: SW703125
Explore mainland Britain's southernmost peninsula.
Discover marine wildlife; seal and shark sightings are common.
See staggering cliffs and gentle beaches.
Visit Kynance Cove, with a beach and rustic café.
Get to say, "I walked The Lizard."
North Helford countryside walk
Pendennis Point, Falmouth – Photo Credit: StingRay 5
4.5 mile distance.
Start: Bosveal car park, grid ref SW775275
Take a trip to Glendurgan, a subtropical garden especially for families.
See English woods and rocky beaches.
Enjoy historic views of King Henry VIII's castles at Pendennis and St. Mawes across Falmouth Bay.
Enjoy British moorlands filled with wildflowers.
Trelissick to Roundwood Quay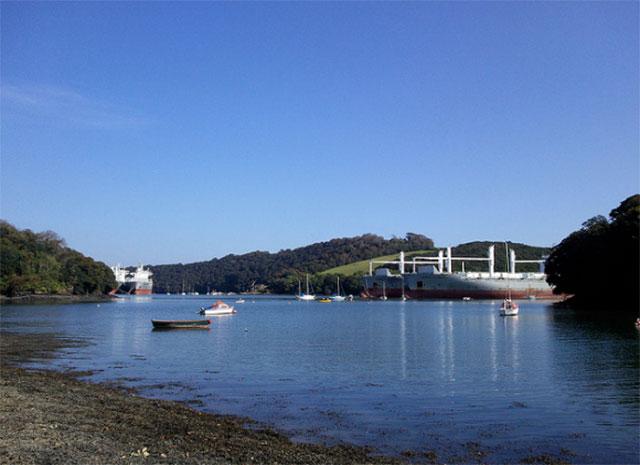 Roundwood Quay – Photo Credit: Regard Regard
4 mile distance.
Start: Trelissick car park, grid ref SW835395
Take a trip in the King Harry chain-driven ferry.
Watch huge boats being worked on in many boatyards.
Take in local history including Iron Age fort.
Bird watch on the tidal mudflats.
Grab lunch at a National Trust café.
Gribbin Head walk, Fowey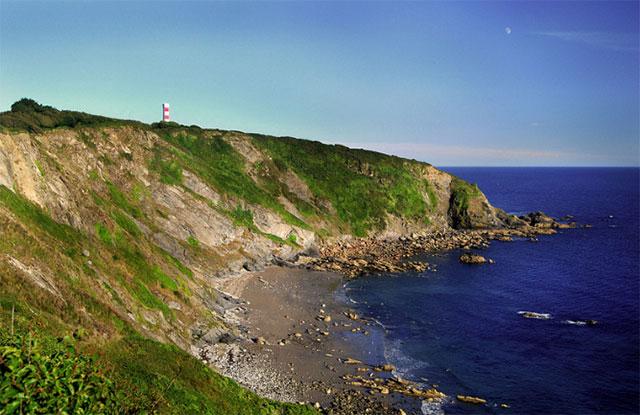 Photo Credit: Sue Rowlands
4 mile distance
Start: National Trust car park at Coombe Farm, grid ref: SX110512
Perfect for sailors, this is a natural harbor.
Enjoy beaches, rocky coves, and colorful pubs.
Take a ferry ride to enjoy beautiful coastal views.
Whether you're interested in history, nature, culture, or all three, there is bound to be a Cornish walk perfect for you. Be sure to bring your camera and maybe a picnic lunch, and be ready to make some memories.
Source: http://www.guardian.co.uk/
Sally works with Highcliffe Holiday Cottages, the self-catering Polzeath holiday cottage specialists in North Cornwall.