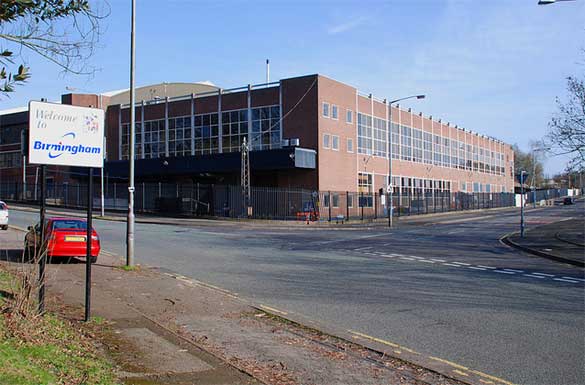 Photo Credit: nicnac1000
If you're on the hunt for the perfect stag-do location there are a number of ingredients your destination must have – a formula that really should be followed to create the perfect stag trip.
If it sounds scientific that's because it is. In fact, it's so scientific that we've boiled it down into a mathematical equation that just about guarantees the success of a stag do. TV boffin Brian Cox would be proud to have come up with this masterpiece of research. Here it is: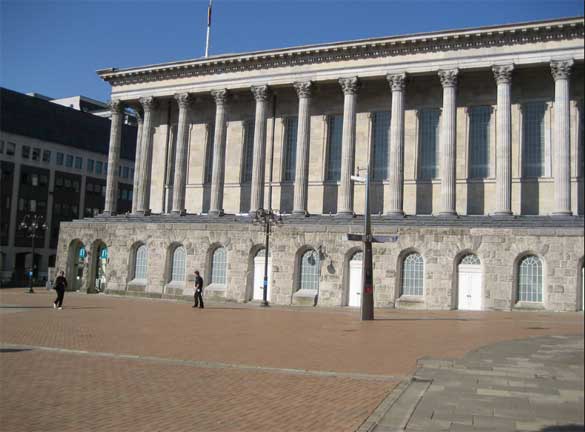 Birmingham Town Hall – Photo Credit: bournvillebaggie
Location = G + A(E + N)P
By applying this simple formula to your choice of destination you will quickly be able to tell if it's the right one for you. To demonstrate how infallible the system is we're going to apply it to one of the better, although perhaps slightly less well known stag locations – Birmingham.
G = group
This has a little less to do with the location of the stag do but is vital nonetheless. Who are you going to bring with you on the stag do? It can be a pretty fraught question as numbers have to be managed without offending anyone who hasn't got the nod. A common method of dealing with this is to have a stag-trip proper for core friends for the groom, then a bigger night out or party in your home town to which everyone is invited.
When you've selected your elite squad ramp up the camaraderie by having t-shirts made, or by choosing a theme that you can all dress to – it'll help you keep track of each other through the stag trip and give you that team mentality.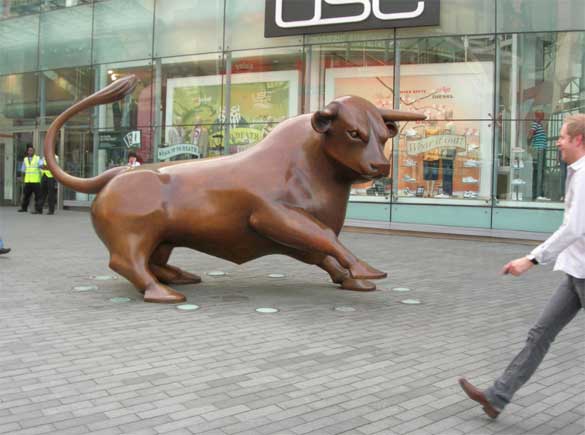 Birmingham Bull Ring – Photo Credit: Gideon
A(E + N) = activities (events + nightlife)
Now we're in the real nitty gritty of the science and here's where Birmingham shines. You want to make sure that your days are packed with activities that are going to give you and your stag crew some fun and a great laugh and in and around the Brum there are plenty of opportunities for that, from go-karting to paintball and a whole range of things in between.
For many, the real business of the stag-trip starts when the sun starts to sink in the sky and the activities are over. This is where Birmingham comes into its own and if you head to the city centre you'll find a dizzying array of nocturnal temptations. If you want to start your night off with some food then head to the Balti Triangle – it's as good as it sounds! From there head to bustling Broad Street – the centre of the cities vibrant nightlife scene and take your pick from the numerous great venues around. You'll find something for every taste, from old-school boozers to chilled-out clubs.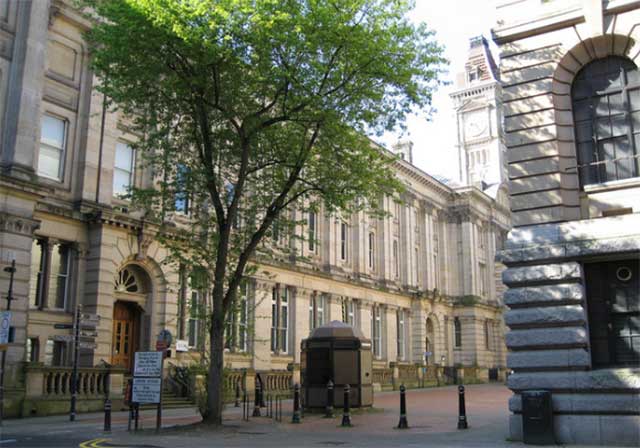 Birmingham Museum & Art Gallery, Birmingham city centre – Photo Credit: bournvillebaggie
P = practicalities
The activities and nightlife in and around Birmingham are all cracking good fun, and reason enough to send you and your mates packing to the Midlands but the equation is not complete yet! That little P hanging on the end stands for all important details such as money, accommodation and transport.
For the last of those, you'll be well taken care of. Birmingham is a big, central city and well served by transport connections meaning that it's usually pretty easy to find great deals on trains to Birmingham. As for accommodation, again you'll not be wanting for brilliant, cheap and central locations and there are a range of options for you to consider.
When all the factors are fed into the equation it becomes obvious that Birmingham is the scientifically sound choice when it comes down to stag trip destinations. You really can't argue with science. If you don't agree then try telling Richard Dawkins that God invented dinosaur fossils as a practical joke…
Are you planning a stag trip?
Cal McToldridge travels all over the UK when he's not at his day job writing for a digital marketing company. He loves exploring the quirkier side of the country.