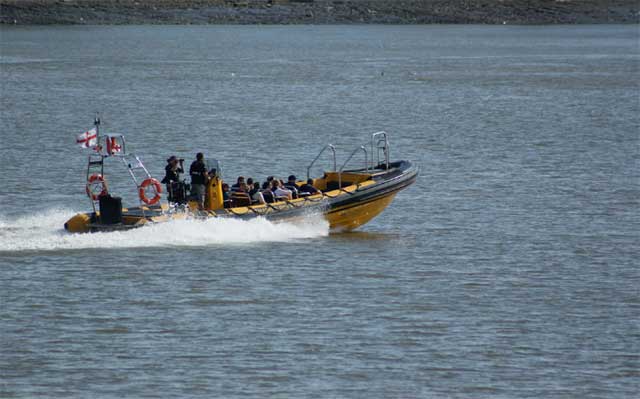 Photo Credit: Lars
If you're planning a holiday in London, one of the best and most exciting ways of catching glimpses of all the landmarks throughout this vibrant city is by taking part in one of the many boat cruises. From the water, you can enjoy the crisp air and some truly spectacular views of all that the city has to offer. And it definitely beats having to walk for miles throughout the city streets to find all of the attractions that you seek.
There are many boat tours available in London that will allow you to take in the sights and sounds of the city, whether you're looking for a thrilling ride aboard a speedboat or you want to enjoy a relaxing dinner cruise along the river. Below are just a few of the best ones that you can find. Choose one or more of these for a guaranteed good time during your holiday in London.
Get on a Thrilling Speedboat Ride Around London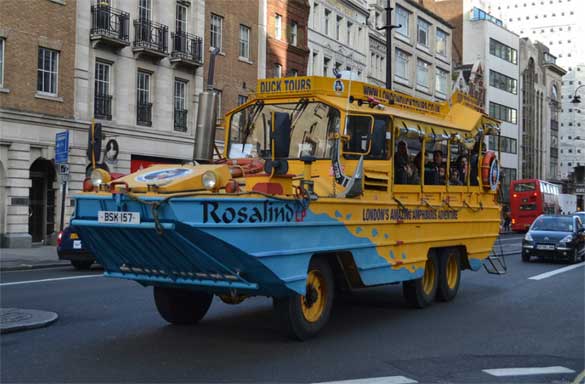 Photo Credit: David Burrell
For thrill seekers and adrenaline junkies, walking throughout the streets of London looking at the sights and experiencing the sounds and culture of this unique city surely isn't enough. Therefore, a speedboat ride aboard a RIB is the perfect way to enjoy London's history while also experiencing a true rush of excitement.
For a truly exhilarating experience, hop aboard one of the city's many speedboat rides. Using what are called rigid inflatable boats, or RIBs for short, tour guides take you right onto the River Thames on a high-speed ride that will excite and thrill you and everyone you are with. Many of these tours also offer guides that make the experience even more fun, thanks to their humour and ability to get the crowd of passengers ready for some breathtaking fun on the water.
The Best of Both Worlds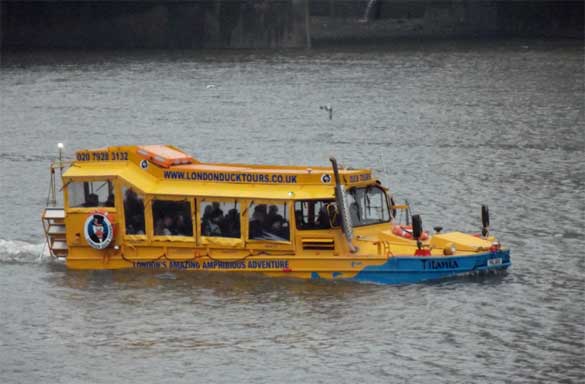 London's famous duck tours – Photo Credit: Philip Bisset
If you want a little bit of sightseeing to be done on land and the rest in the water, then you absolutely must purchase tickets to experience one of London's famous duck tours. This incredible bus will first take you through some of the city's major streets so you can see attractions up close. Then the bus dives right into the River Thames and transforms into a boat that will take you on a tour of all of the city's sights from the water. When this fun tour is complete, the boat again hops back on land, like any true amphibian, and brings you back to home base.
Dining and Cruising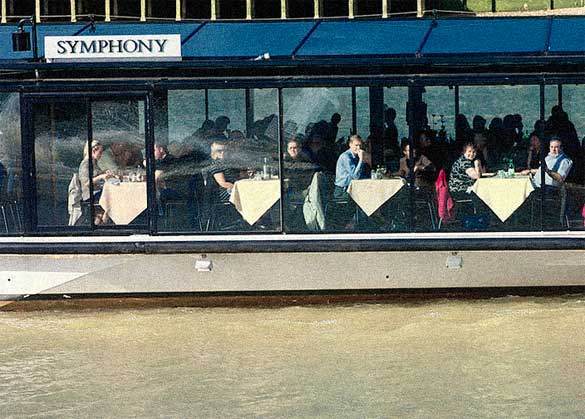 Photo Credit: Howard Koons
Many London boat tours offer everything from daytime tours for lunch to dinner tours on the water that allow you to experience the beauty of the London sunset while enjoying some of London's best food. Showboats are also available that allow you to not only dine while aboard the boat but also dance the night away to great music while enjoying delicious drink offerings from the bar. So whether you are looking for a relaxed daytime cruise or an elegant night time cruise, you have many choices when it comes to boat tours throughout London.
Julia Connor is a renowned author and expert in all things travel and tourism. When checking out the latest in London tourism, Julia frequently visits thamescruise.co.uk.