Orlando, Florida is one of the most popular vacation destinations in the country, and there are numerous reasons for this. Central Florida boasts everything from stunning beaches to an active nightlife to an assortment of theme parks. In addition to a wide array of fun activities and locations, the Sunshine State also has several historical sites and artistic attractions.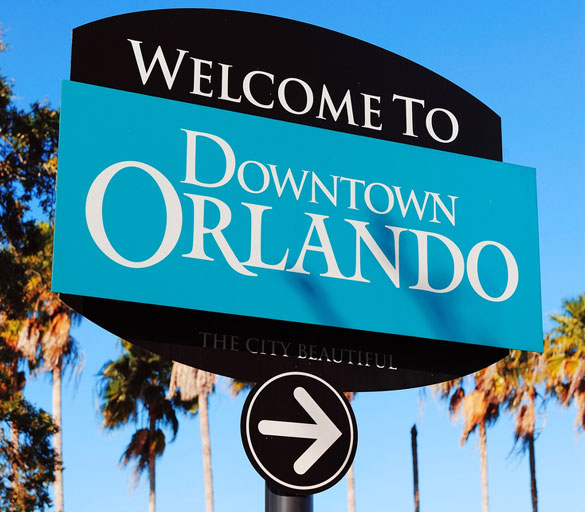 License: Image author owned
Explore the different parks
When you stay in Orlando vacation rental homes, you have access to all that Central Florida and surrounding areas have to offer. One of the biggest draws to the state is their theme parks, which include Disney, Universal Studios, Wet 'n Wild, SeaWorld, and Busch Gardens. As large as that list is, it is even larger still when you consider that Disney theme parks include Epcot, the Magical Kingdom, and the Animal Kingdom, just to name a few. Universal Studios has also grown over the last few years, adding Islands of Adventure, home of the Wizarding World of Harry Potter, to its main theme park.
Disney and Universal Studios
Both Disney and Universal Studios also offer attractions that do not require paid admissions and are considered great sources of nightlife activity. Downtown Disney offers a number of bars, shopping, an enormous movie theater and the House of Blues. Universal CityWalk also captures the attentions of residents and visitors alike with an enormous IMAX HD multiplex, fine dining options and loads of unique boutiques to peruse.
Orlando
For a less expensive but still unique experience, visitors staying in Orlando vacation rental homes can also plan trips to the many beaches in the area. Since Florida is a peninsula, it is surrounded on three sides by the ocean. Visitors can travel to Daytona Beach for bike week or just to investigate their impressive boardwalk. Others may want to go to Cocoa Beach and shop in the well-known Ron Jon Surf Shop. Visitors to the state's shorelines can take part in activities like parasailing, surfing or riding on jet skis.
Historical sites
For a more relaxing way to spend time, there are numerous historic and cultural sites in the area. A short drive from the heart of Orlando will take visitors to Saint Augustine, which is the oldest established city and port in the United States. In addition to the beautiful scenery and historical markers, people can also take guided tours of the Fort Matanzas National Monument and even see a cannon being shot.
No matter what you are looking for in a vacation, Florida is filled with places to go, things to see and incredible adventures that will make memories that will last a lifetime.
For more writing by Jillian Johnson follow her @MissWritey.