As more and more of the American population is reaching retirement age, those who are lucky enough to stop the 40 hour workweeks and start living the lives they always wanted, are looking in earnest for the best places to call home. With the Baby Boomers, or those born in the fertile postwar years between 1946 and 1964 leading the charge, people from all over looking for the best possible places to spend their golden years. "It used to be folks reaching their retirement age looked to sunny locales like Florida or Arizona, but now it's more then just fun in the sun attracting the retirees days," remind the retirement strategists at Majestic Eagle, a Portland insurance agency. The results are from a 2013 survey compiled by the folks at Livability.com and the Martin Prosperity Institute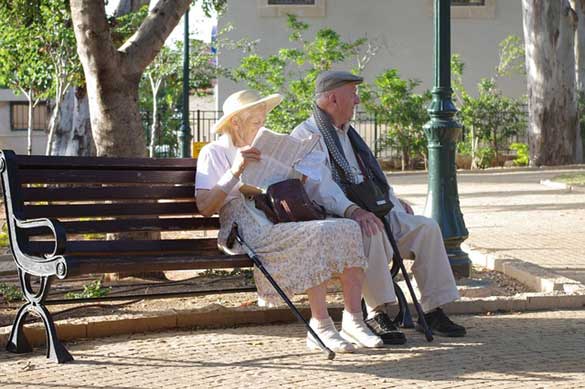 License: Royalty Free or iStock source:
10. Syracuse, NY
This small city in upstate New York draws retirees interested in outdoor activities like hiking, biking, and golfing, as well as those drawn to the college town feel. Though its winters can be filled with snow, this 140,000-person town is well equipped to deal with it. This area also features many wineries, museums, and very accessible health care options to draw the over-60 crowd.
9. Cedar Rapids, IA
The biggest attraction to this Middle American oasis is their amazing medical services. The city designers planned for Cedar Rapids to be regional destination for those looking to be close to varied health care options. In addition, there are a host of retirement communities and assisted living centers close to city's core. Cedar Rapids is also in the center of Iowa's "Creative Corridor" and offers many outdoor activities from cross-country skiing to hunting and horse riding
8. Birmingham, AL
This southern favorite has a fantastically low cost of living and mild temperatures, which makes outdoor fun possible year round. Featuring over 200 acres of parkland as well as 20 golf courses, Birmingham's southern hospitality draws people from all over. With its 18 hospitals and the University of Alabama campus, this city offers great choices for dining, arts, and culture for its 212,000 residents.
7. Knoxville, TN
With the University of Tennessee at it's core, this city features easy accessibility the stunning Great Smoky Mountains, the Tennessee River, and it is nestled close to seven different lakes. But outdoor activities are just part of this city's charm, as its arts and cultural treats, stellar restaurant scene, along with it's classic architecture, make it a favorite retiree destination.
6. Roanoke, VA
If natural beauty and a dose of history is what your after, then the Roanoke may have exactly what you're looking for. Located in the Blue Ridge Mountains and featuring 20 miles of hiking and biking trails along the river, it also has the second largest city park in the nation within it's borders. With seven fine health care centers and hospitals to choose from, and a low cost of living and home prices, this town of just under 100,000 inhabitants invites with its moderate climate and small town feel.
5. Pittsburgh, PA
With a large population of retirees and a low cost of living, Pittsburgh makes the list for its host of cultural attractions like the Andy Warhol Museum and Carnegie Library. In addition to amazing riverside trails the three river that pass through here offer abundance to anyone who love water sports of any kind. With 43 hospitals and many colleges, Pittsburgh also has the infrastructure in place to take care of you.
4. Provo, UT
If you're in the market for a healthy retired lifestyle, then Provo's proximity to hiking, biking, and skiing may be just the ticket for you. With its small town feel and active bent, this college town also offers the opportunity to easily go back to school at Brigham Young University's continuing education program. Getting around with out a car it also a breeze as their bus and rail service serves the local community and extends all the way to Ogden. Provo also features an award winning downtown area with wide sidewalks and many historic attractions,
3. Baton Rouge, LA
This state capital and home of Louisiana State University is also chock full of great weather, excellent health care, low taxes, and a fabulous rate of cultural engagement. With many music and food festivals and plenty of outdoor races and activities, this southern city seems to always have something going on.
2. St Louis, MO
With great walkability and low public transportation fares this Midwest City and its infrastructure, makes it easy to get around to the 100 city parks. With over 40 theater companies, some of the best professional sports teams in the nation, and activities for all ages, St. Louis can keep everybody busy. With 54 hospitals, including the top ranked one in the state, there's also plenty of places to get the best in health care.
1. Cincinnati, OH
Buoyed by a $2.6 billion redevelopment of their downtown area, and with its affordability and vast array of cultural and outdoor activities, Cincinnati, Ohio tops the list of places to retire. With a full 10% of the population at retirement age and the University of Cincinnati's many education offerings, the city is more then welcoming to the over 60 set. With over 75 parks and the one-of kind Cincinnati Museum Center, there's no shortage of ways to get involved and play in the USA retirement winner.
E.H. Rossman is freelance writer who lives in Portland, OR.