Donegal County in the north west of Ireland is blessed with rugged mountains, natural sea lochs and imposing cliffs. If you are thinking of taking a break in the Emerald Isle over Easter then why not choose Donegal as your base to explore the region? There's plenty to see and do and with the Gulf Stream ensuring a milder climate here than in the UK you might just escape the late spring snow showers too.
1. Letterkenny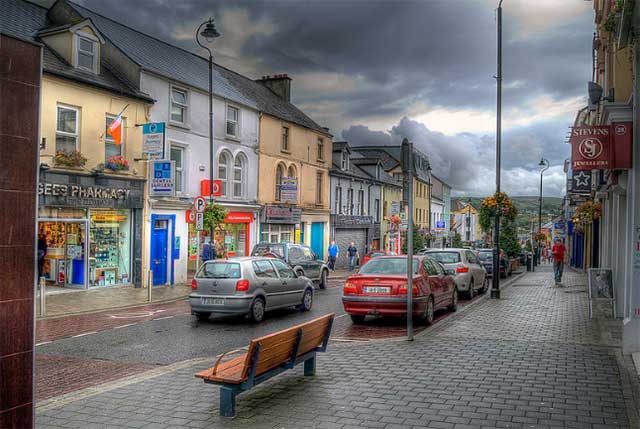 Photo Credit: Mariejirousek
Start your trip in the pretty market town of Letterkenny. This is the largest town in the county and a great place to use as a base for your holiday. The unusual name comes from the Gaelic 'Leitir Ceannain' which translates as 'Hillside of the O'Cannons'. The town is bursting with great food and music venues. There are plenty of central hotels in Letterkenny  to choose from. So book in and start planning the rest of your adventure.
2. The Walls of Derry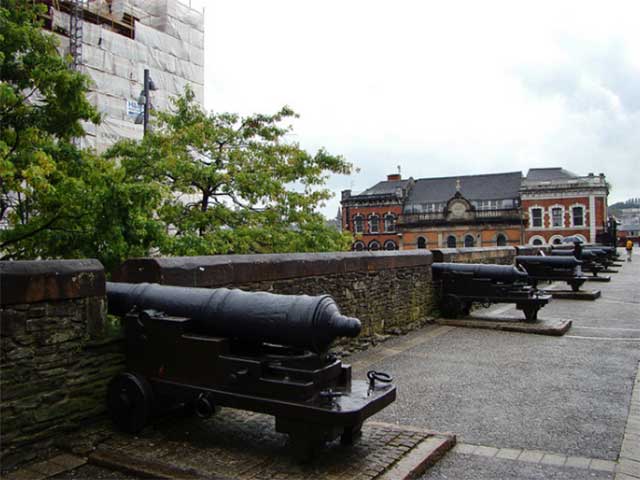 Photo Credit: E & E
Hop across the border to Northern Ireland and visit the historic city of Derry or Londonderry as it is also known. This historic town is the last remaining completely walled town in Europe so it's worth a visit. The walls were built in the beginning of the 17th Century to defend against English and Scottish raiders. The city also has the largest collection of cannons in Europe and you can see them displayed around the city's defensive perimeter. See if you can spot Roaring Meg on the double bastion.
3. Glenveagh National Park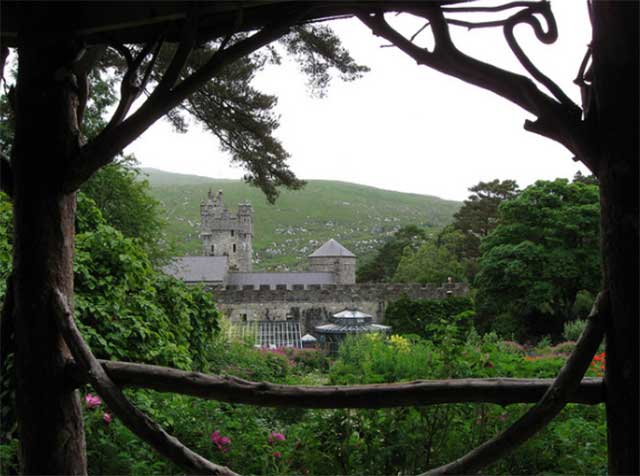 Photo Credit: Keith Drummond
Make the most of the mild climate by taking a walk in Glenveagh National Park. The 16,000 hectare site is the perfect tonic to city life. Get away from it all and surround yourself with wildlife including deer and Golden Eagles. You can book guided walks that range from 4-5 hour hill walks to shorter nature based track walks.
4. Glencolmcille Folk Village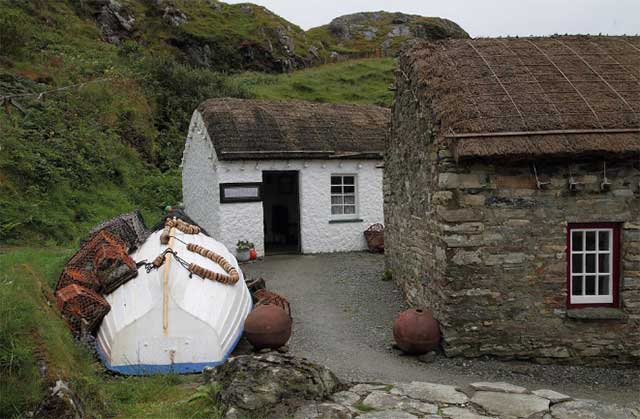 Photo Credit: Anthony Newton
Donegal is the place to go if you love Irish history, heritage and culture. Head on over to the Glencolmcille Folk Village and discover a different era of Irish history in every cottage. There is also a craft shop stocking a range of Irish made gifts and a tea shop with a bakery on-site.
5. Donegal Castle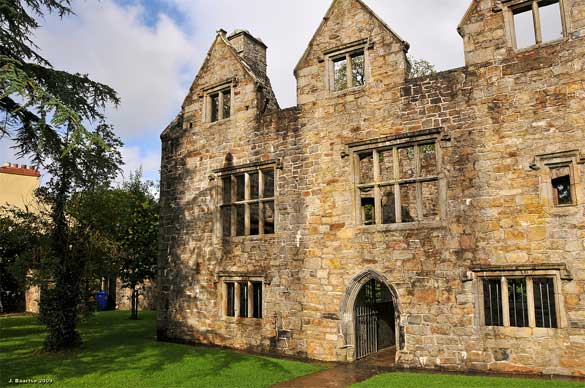 Photo Credit: Jacob Baartse
Right in the heart of old Donegal town this impressive castle has now been fully restored. The 15th Century keep has a Jacobean wing that was added to one side giving the fortress an imposing air. The site is also surrounded by a 17th Century boundary wall with a gatehouse. It was originally commissioned by the O'Donnell clan who can trace their ancestry back to the Lords of Tír Conaill. If you are lucky there will be a Gaelic cultural evening on during your visit – go and soak up the atmosphere.
Which is your favourite Irish county?
Siobhan Fitzherbert produced this content in association with Raddison Blu's hotel in Letterkenny.