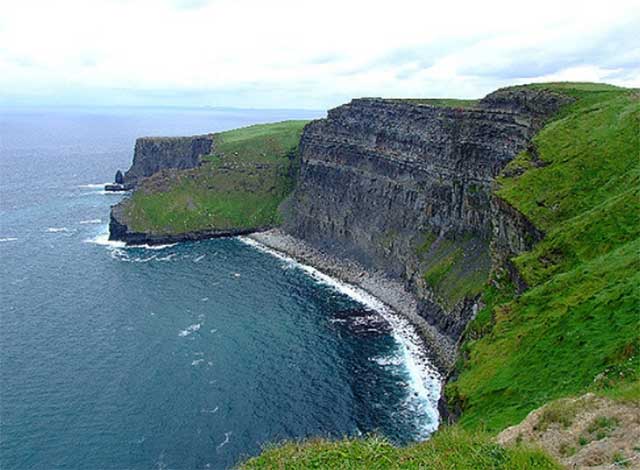 Photo Credit : Peter Mooney
It's a great time to visit Ireland as The Irish Gathering 2013, a year-long celebration of all things Celtic, is being held. If you're short on time a weekend driving tour allows you the freedom to get a taste of the Emerald Isle.
This year Ireland is making even more of an effort to welcome visitors and you'll find towns, villages and communities hosting festivals, music concerts and sporting events up and down the country. By choosing a driving holiday you'll have the freedom to pick and choose your own destination and, thanks to Ireland's relatively small size, you don't need to have a lot of time on your hands. You'll find a selection of short driving routes that give you the chance to view the stunning scenic countryside even if you only have a weekend to spare. You'll find the routes suggested below can easily be tackled in a weekend:
The Causeway Coastal Route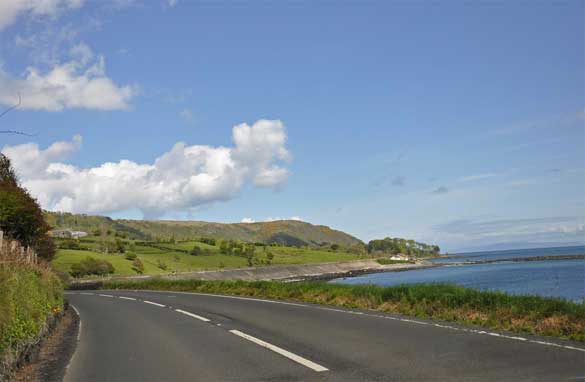 Driving along the Causeway Coastal Route – Photo Credit: Jennifer Boyer
This clearly marked driving route is 120 miles long and has been described as one of the world's great road journeys. The scenery is both varied and spectacular and you'll see majestic cliffs, golden sands, lush green mountains whilst also being able to visit the unique and impressive Giant's Causeway. Legend tells that the Irish Giant, Finn McCool, built this as a bridge between Ireland and Scotland in mythical times.
Dublin and The Wicklow Mountains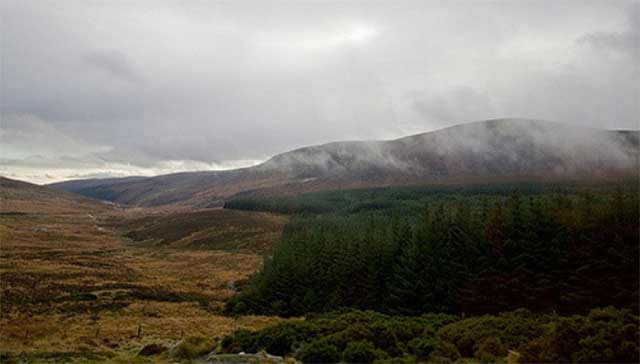 Photo Credit: Taz Ali
Setting off from the bustling city of Dublin and driving to the wild, remote Wicklow Mountains allows you the chance to see two sides of Ireland. The route takes you through the Wicklow Mountain National Park, which is filled with oak, beech and pine trees then past Ireland's highest waterfall, Powerscourt. Stop off at the Slieve Blue Mountains and stretch your legs on a short walking path in this idyllic and unspoilt area.
Before you set off
If you're hiring a car then the rental agency will have taken care of ensuring it is roadworthy and properly insured. However you may prefer to take your own car and this is an easy option as Ireland can be reached from mainland Britain and Europe by ferry. If you do this it's important that you give your car a thorough check before you set off; carry out any maintenance tasks including any small repairs needed to your windscreen. Small chips can lead to a big glass repair bill if you encounter a bumpy country road. Also check that your car insurance policy covers you for a holiday in Ireland.
Driving Tips in Ireland
The following tips might seem obvious but are worth bearing in mind to ensure a relaxing and stress free journey:
Drive on the left hand side of the road.
Children under 12 must be seated in a suitable restraint if travelling in the front of a car.
Have small change ready for tolls on bridges and motorways.
Distance and speed limits are displayed in there metric form i.e. kilometres.
On the subject of speed limits, these are strictly enforced and radar traps are prevalent across the country.
Irish Hospitality
Even though you won't be able to sample the Guinness when you're the designated driver that doesn't mean you'll miss out.  Take plenty of rest stops and visit some of the friendly pubs that serve hearty Irish stew, fresh local lamb and rich award- winning black pudding. Another popular choice is a tea room where you can enjoy home baked scones, soda bread and cakes and you'll find one to suit you in a castle, elegant guest house or a trendy vintage store.
Got a weekend to spare? Why not escape the daily grind and explore the glorious Irish landscape on a relaxing driving break.
Jake Burrows writes on motoring, driving holidays and general car maintenance.