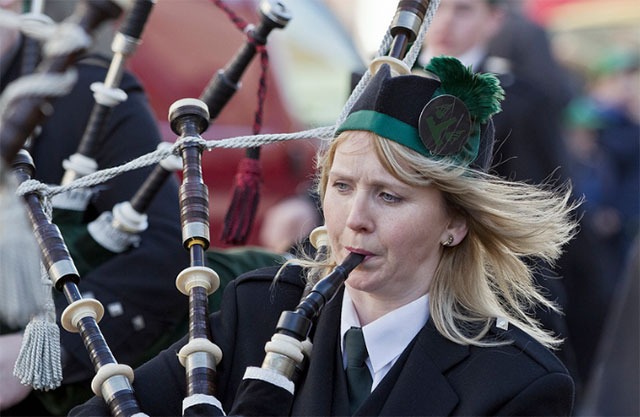 Photo Credit: Frank Fullard
I have always been an avid traveller and even before I took my first flight across the waters, the emerald isle topped my list of dream destinations. The greenest of green landscapes, the rich history encased in ancient stone buildings, the famous Irish hospitality, and the enchanting mythology all served to mesmerise this wide-eyed adventurer.
When I was a young, carefree, unattached traveller, Ireland welcomed me with open arms and cream-topped pints. But as I've matured and my needs have changed, Ireland has proven to be just as accommodating. Where I used to stay in backpackers, hostels and B&Bs, I have now discovered the magical experience of staying in castle hotels.
Walking into a building of which the masonry dates back hundreds of years is a slightly surreal experience. Clichéd as it sounds, if you pay close attention, you really can sense an air of history. If you happen to be blessed with a particularly vivid imagination, you might feel like you've stepped back in time to the Middle Ages.
Just imagine… you could be walking on the same cobblestones that once saw the feet of Lords and Ladies, knights and squires. Some of these castles were the sites of bloody battles, and for those with an interest in the paranormal, you might just encounter a lingering soul (hopefully not one with an axe to grind).
If you're taking a family holiday, a stay in a castle is not only guaranteed to leave your little ones slack-jawed and wide-eyed, it's also a fantastic way to instil in them an appreciation for world history. Also, most of these hotels cater especially to families and offer tailor-made activities for children, whether you want to leave them in safe hands for the day while you do some exploring of your own, or whether you choose to have an adventure with them by your side.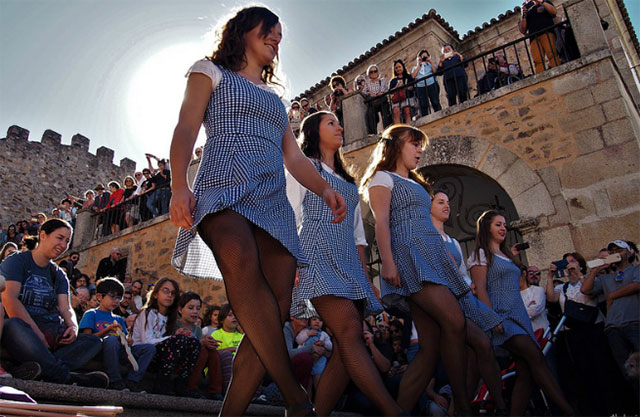 Photo Credit Alejandro Palencia Herrera
You can stimulate their imaginations by taking a stroll in the breath-taking natural surrounds and look for a lucky leprechaun or fairy, for instance. Irish folklore is rich and colourful, and you're sure to find a local who can tell you a story or two.
For the adults, common activities offered by castle hotels – since they are usually located on large estates – include fishing, golfing, horseback riding and, in some cases, even falconry classes and archery (to really make you feel like you're in the Middle Ages).
If you're only on the brink of starting a family, an Irish castle must be among the most romantic wedding venues in the world. How could you not feel like royalty when walking down an ancient aisle under vaulted ceilings? And of course you would be absolutely spoilt for choice when it comes to the perfect location for photos – there's everything from the castle itself, the lush greenery of the surrounding estate, and (depending on your castle of choice) dramatic cliffs dropping down to the ocean.
The good news is that you might not even need a pot o' gold to afford a stay in a castle hotel, as Ireland offers a wide variety of family friendly accommodation.
Friedl is a copy writer for a hotel in Ireland. He loves writing articles to attract travelers to the country.