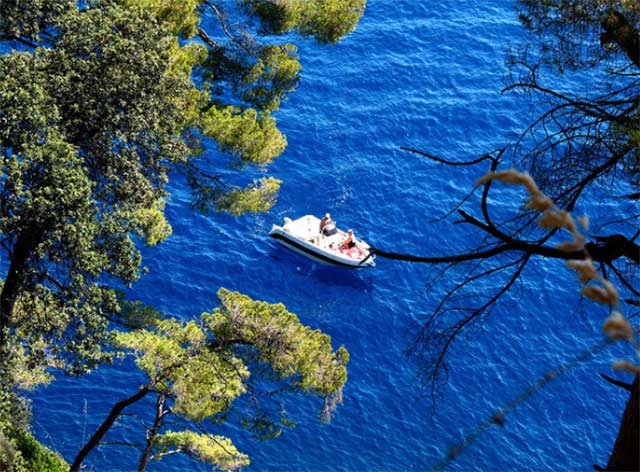 Photo Credit: klausthebest
Also commonly referred to simply as the Broads, the Norfolk Broads can be found in the English county of Norfolk and a small park of neighbouring Suffolk and cover an area of 117 square miles with over 120 miles of navigable waterways. This is now the largest protected area of wetland in the whole of the United Kingdom and serves as a great place to escape from the hustle and bustle of modern life while spending time with friends and family.
National Park
Seven major rivers can be found here as well as 63 broads, most of which are less than four metres deep. Visitors will also find lakes and marshes here and most of the area falls under the derestriction of the recently created Broads National Park.
A Wild Adventure
A wide variety of flora and fauna can be found in the Norfolk Broads, which makes this a popular destination among nature lovers. This is the only location in the whole of the United Kingdom where the swallowtail can be seen in the wild, and butterfly lovers will want to make sure that they take their binoculars along for the chance to spot this interesting bird. A wide range of rare bird species can be found here such as the marsh harrier, bitten and bearded tit, causing keen birdwatchers to flock to the Norfolk Broads from all over the United Kingdom and beyond.
Natural Beauty
The Norfolk Broads contains a number of special conservation areas including the Bure Marshes, the Benacre Broad, the large wetland reserve of the Hickling Broad and Strumpshaw Fen, which can be found in the Yare Valley and is an important watering ground in the winter months for raptors and waterfowl. This unique area also serves as an important breeding ground for several different marshland species of birds and insects.
Embarking on a boating holiday is by far the most popular activity in the Norfolk Broads and boats can be rented easily by visitors who want to spend a few days gently cruising along the river while soaking up the scenery. People who take a boating holiday in the Norfolk Broads and are in search of a little evening entertainment will find that there are several restaurants and family pubs here where they can pause for a hearty meal and a pint or two.
Certain parts of the Norfolk Broads are also ideal for hiking in. People who travel here to explore the Norfolk Broads on food will also find that the area offers a range of guesthouses and other types of accommodation to choose from.
The Norfolk Broads are a unique adventure playground that is the perfect place for the young and old to spend their freetime. It is currently an area of the the world that is under threat from mankinds fossil fuel dependance and may soon be a different area if sea levels rise. So it is important not only to spend your free time here realxing but if you can you should also get stuck into some conservation work. Break from the normal nine to five and discover what nature has in stall. You will improve your qualit of life be getting your hands dirtys doing some work for a change. Remember that if people don't start to make changes, be that big or small, then we could lose the Broads forever.
So this year get yourself down to Norfolk and firstly enjoy and safe holiday with your family. Read on to my next guide on how ot keep safe on the a boating holiday.  Then come back combine a holiday with some conservation work.
Author Colin McDonald – I am a keen traveller and have spent many years flying around the world in search of something new. Only now I realise that I have all I need in my backyard – Norfolk. Written with the help of the good folk at http://www.ferry-marina.co.uk/