Camping in the Kingdom – Where to go and What to do on your UK Camping Holiday
There are a hundred and one reasons why you should go camping in the UK. Assuming you've already clocked the obvious (as you're here already) I'll spare you the monotonous "Top Ten Do's and Don'ts" and forgo the compulsory "Six tips for a stress-free holiday". Instead we'll concentrate on what's really important: value for money, suitability and quality.
Location is an important factor when choosing a campsite. Unless you're looking to push the boat out on an exotic holiday, the campsite's geography; especially in relation to where you live, can have a major influence on where you stay. Petrol prices are always rising so plan ahead – the best campsites are usually hard to find so expect to get lost looking for a concealed entrance.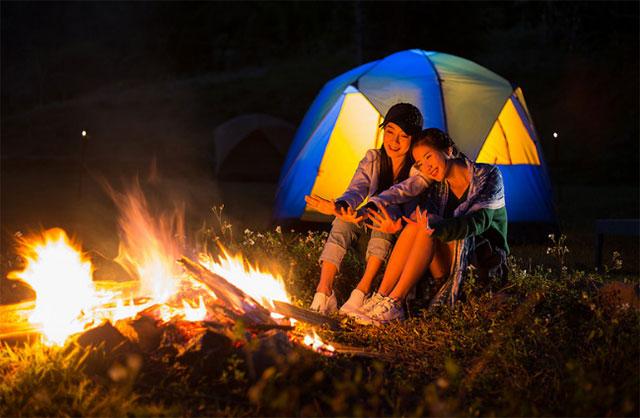 Photo Credit Pramote Polyamate
Choosing a Campsite: Suitability
Choosing the right campsite can be tricky: Do you have children? Are you taking a dog? Tent or Caravan? Do you go for amenities or are you comfortable leaning against trees? If you happen to hate the sound of screaming children and stepping in dog muck but appreciate a good shower then finding a kids free, no dogs campsite with a brick built amenities building should be your priority.
Fortunately websites such as www.ukcampsite.co.uk have already indexed campsites by their facilities and location (town, county and postcode). The site also provides a description of the campsite and space for user reviews; a popular feature which allows one to make a more informed choice. The site also provides the telephone number and address of the campsite – it would be wise to call ahead to check if there are any promotions or special events happening during the time you're planning to stay.
Quality
For those of us willing and able to push the boat out, UK Camping offers some of the finest outdoor experiences in Europe. Ditch the traditional tent and sleeping bag combo in favour of a hand built Yurt; a semi-permanent, round canvas tent, with timber supports and a suspended ballast. Yurt's offer a large living space with high ceilings and chimneys (for your own log fire), perfect for bedding down in the great outdoors.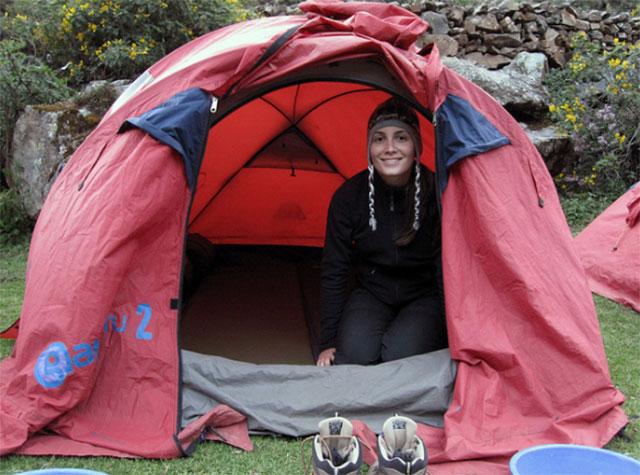 Photo Credit: Ronnyg
If you prefer something a little more modern, tree camping is set to be the new vogue and has already taken Germany and the Netherlands by storm. Sleep suspended from a tree, cliff or mountain in your own tent up to 2000m above sea level. Yikes!
Value for Money
For those of us not looking to hang from a tree or shell out for a Yurt, UK family holidays don't have to be expensive. Many touring caravan sites are family friendly and offer great deals on short stays. To save that little bit extra try to avoid booking during the busy seasons – camp sites charge a premium during the summer break.
For a real, family friendly, camping experience try to avoid very popular campsites and chalets – at peak season they are often oversubscribed, with day visitors, and the goods and services available will be limited causing serious queuing times.
However you spend your summer do it right; have fun and take care!
Robert Clark enjoys getting high; but indoors and often with friends. While writing for Holiday Resort Unity Robert has decided to push himself harder at rock climbing next week so he can eventually take a trip tree camping.