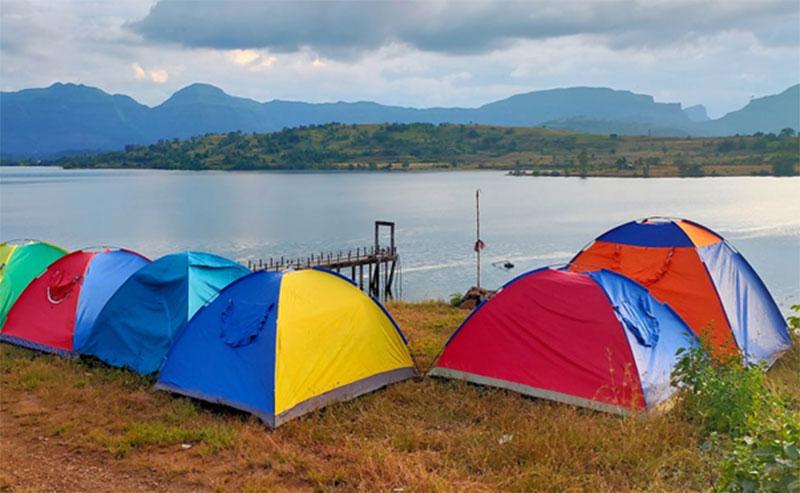 Overview
If you are a person who loves to discover India, you don't need to go far away from your country. Because in this country you can outskirt the nearest city. It is really possible to go camping near Mumbai which may come as a surprise. Actually, in this Mumbai city, there are lots of camping options. You just grab it and spend your time with nature. The place itself is a basket of camping with a scenic setup.
And here are some of the greatest camping destinations around Mumbai which will make you an adventurous traveller.
Some camping sites around Mumbai:
1. Karnala
From Mumbai, Karnala is approximately 90 kilometres far away from Mumbai.
The karnal is popular in Mumbai for camping. At the base of Karnala fort there is a must-visit the Karnala bird sanctuary. There are a total 187 species of birds. 150 species are native birds and 37 species are migratory birds. To reach the Karnala fort you can take a boat ride at Karnala lake.
Situated:
From Mumbai, the Karnala is 48 kilometres away.
Best time:
To visit Karnala the best time is during the winter. In this weather the temperature is cool and you can enjoy the moment on your own.
2. Vasind:
An awesome place with picturesque views for night camping around is Mumbai itself. The atmosphere of Mumbai is intimate, calm and panoramic. You enjoy this campaign with water sports like kayaking, river rafting and a long walk in the forest.
If you are the one who loves to explore the wilderness you can visit the trek in the Mahuli fort. The shortcut to visit Mumbai from is the path of Vansind. If you want to reach your destination for that you can travel with a bus from North Mumbai and train from Kalyan station.
Situated:
To visit Vasind from Mumbai it will be 63 kilometres away.
Best time:
Though the weather is favorable during the whole year, just avoid going in the summer season because of the hotness of the climate.
3. Shirota Lake
If you want to go for a hustle free city, take a look at Shirota lake. This is the most favourable and shooting place where you can relax beside the lake. For the beautiful surroundings, it makes it more beautiful. You can ride over the lake as well as fish. It is a stunning place near Mumbai, especially for night camping.
Situated:
From Mumbai it is just 91 kilometres away.
Best time:
For the panoramic views of greenlands it is best to go in the monsoon. During this season the weather is spectacularly brightened up here and there.
4. Bhatsa dam:
Bhatsa dam is an absolute place for camping. To enjoy a boat ride, swimming and fishing on the dam of Bhatsa are perfect. Those who are not comfortable with water activities then you can try panoramic views for walks.
If you are looking for a one-night outing Bhatsa dam is the perfect for that because it is not too far to go. In Bhatsa dam there are camping sites with tents under the sky. Which are more attractive for visitors?
Situated:
From Mumbai, the Bhatsa dam is 93 kilometres far away.
Best time:
For this campaign, the time will be best from June to September. In this rainy season, the lakes are full of greenery.
5. Shirgaon beach:
The combination of camping and beach sites at the Shirgaon beach in Palghar is really mesmerizing. In this place, there is a small beach site with fantastic views that are really good. You can enjoy there with the lovely sea sites.
For adults, you can swim and enjoy beach sports and for the kids, they can ride bikes. The most gorgeous scene over there is the sunset at the beach. There is also a bonfire for all the visitors.
Situated:
From Mumbai, Shirgaon beach is 116 kilometres far.
Best time:
Throughout the whole year, you can leave for your camping except the monsoon season because of the roughness of the sea beach.
6. Harishchandra gad:
Harishchandra Gad mainly is famous for trekking spots and is famous for camping sites too. The view around the Harishchandra Gad is perfect to please for yourself.
If you are an adventure lover then you can go for the hillforts in the Harishchandra gad. There are so many hill forts which are centuries old. Over there is a small pond which is historic.
Situated
From Mumbai, the Harishchandra road is 201 kilometres far away, approximately four hours.
Best Time:
To go to Harishchandra, the right time to go is in the monsoon. Because of the Greenlands.