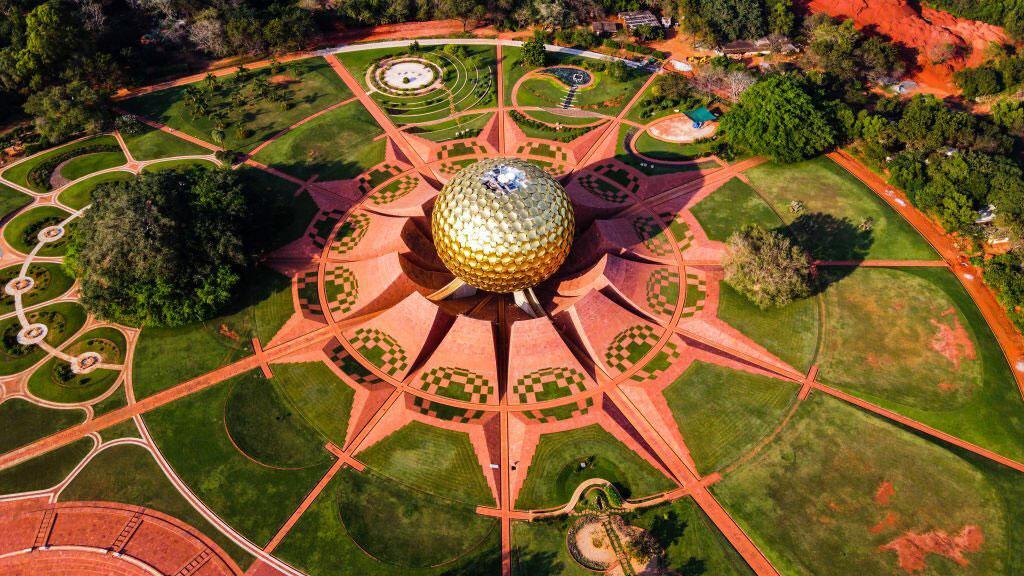 Learn & Have fun at rich Museums and galleries in Pondicherry
Pondicherry is an idyllic seaside town located on the eastern coast of India. It is a popular tourist destination for those looking to explore India's culture and heritage. The town is home to a variety of fascinating colonial-era buildings, and French influence can still be found in its architecture, cuisine and language. A stroll through the vibrant streets of the Old Town reveals a beautiful array of colourful colonial-era homes, churches and monuments. There are also a number of interesting museums and galleries showcasing Pondicherry's fascinating history. Beyond the town itself, visitors can explore the surrounding countryside, which includes a number of picturesque beaches, lagoons and backwaters. In addition to its rich history and culture, Pondicherry also offers a wide range of activities, including boat trips, bird watching, shopping and yoga classes. Whether you're looking to learn more about India's culture and heritage, or simply indulge in some relaxing beach time, Pondicherry is sure to provide the perfect vacation.
Quick facts – Helps you plan your trip
The monsoon season in Pondicherry begins in June and ends in September. The city receives heavy rainfall during this period, with over 200 cm of rain falling annually. The rainfall is accompanied by strong winds, which can reach up to 80 km/h .Pondicherry is also prone to cyclones. Cyclones generally occur between October and December.The intensity of the cyclones can range from mild to severe, depending on their strength.
Pondicherry is a great place to visit all year round. The cooler months of October to March are the best time to visit, as the temperatures are mild and pleasant. July to September is the ideal time to explore the beaches and enjoy the monsoon rains.
Moreover, if you want to enjoy your trip without any barrier and have to find a perfect stay, you must visit Treebo Hotels in Pondicherry.
Uncovering the Rich Cultural History – Museums & Galleries in Pondicherry
1. Pondicherry Museum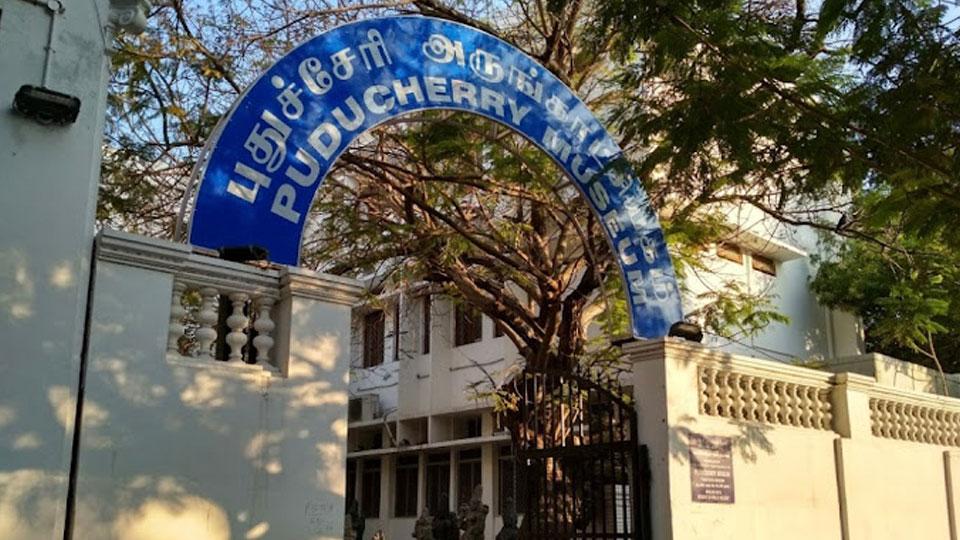 This place displays a plethora of artefacts reclaimed from Arikamedu. The rare bronze and stone statues at the museum date back to the reigns of the Pallava & Chola dynasties. The Pondicherry museum presents the tale of the region through three different eras. The first one would be the era was the famous Greek & Roman trade through the objects excavated . The second one would be the era of the Pallava & Chola dynasties which was very powerful through the statues and stone sculptures. Other arts from this era in the museum include arms, burial urns, and glass beads. The great attraction here is the centre of the museum on the ground floor. It has a high range of  glass painting, colonial portraits and many more. Moreover it is very cheap and can be visited by anyone. It is a great place showcasing our rich and diverse history and heritage. Everyone must visit here once and enjoy it with family whereas here are nearby various hotels in Pondicherry to stay conveniently.
2. Amarane Art Gallery Pondicherry
Amarane Art Gallery has a lot of small canvas paintings. These are oil paintings made by the owner of the gallery, who is an artist himself. Landscapes, village life and portraits are all very colourful and authentically presented in oils which are commendable.
There is the most famous Tanjore painting.A Tanjore painting is generally made on a canvas pasted over a plank of wood with Arabic gum. The canvas is then evenly coated with a paste of French chalk or powdered limestone. These stock artefacts also have great things.They also have face masks and prayer bowls from Tibet.
3. Jawahar Toy Museum
Well well there is something for the kids also with lots of ornamented puppets and dolls, this museum is frequently  visited by children. There is a collection of over 120 dolls on display portraying cultures and costumes of all different states of India. A little fairyland is also demonstrated here with a tiny figurate of Lord Ganesha watching over the procession.
The museum is spread over two floors and has a wide variety of toys and other artefacts from different parts of the world. It also houses some of the oldest and rarest toys in the world.The museum has a wide range of exhibits on display, such as dolls, puppets, miniature models, games and puzzles. There are also interesting activities for children as well as adults. The museum also organises regular workshops and seminars related to the history of toys and their importance in our culture which can interest people of all ages. Interestingly there are many Treebo Hotels near it where you can stay conveniently.
Everyone must visit here.
4. Ananda Ranga Pillai Museum
The museum contains a large collection of artefacts, documents, photographs and other objects related to Ananda Ranga Pillai and his life. These include many things like manuscripts, coins, jewellery, paintings and sculptures. The museum also houses a library with a large collection of books on Indian history, culture and literature.
The museum is a great source for tourists and students who are interested in learning about the history and culture of Thanjavur. It provides an insight into the life and times of Ananda Ranga Pillai and the people of Thanjavur. This museum also serves as a venue for special events and exhibitions.
The museum has preserved the diaries of Pillai that have stored crucial information on French India. These diaries translated in the early 20th century bring alive the Anglo-French Carnatic wars and the overall life in this region in the 18th century from which we can know about ancient India.
There are many more museums and galleries in Pondicherry to visit in Pondicherry not only alone but with family and friends also. Lots of people also go there to learn about history and to know about interesting facts and many in search of adventure. Lot of people can know about our ancient history and have lots of fun. It's so much fun to know about toys in toy museums and many more. Everyone should visit Pondicherry once and should experience all the best things. For a comfortable stay to sleep better and can explore more places freshly best to book Treebo Pondicherry Hotels with lots of offers. Best to enjoy with family and have a quality time.
FAQ's
1. Do you need to book in advance to visit the Pondicherry Museum?
We recommend booking Pondicherry Museum tours ahead of time to secure your spot. If you book with Treebo , you can cancel up to 24 hours before your tour starts for a full refund and also provide various offers and it is very comfortable.
2. What are the timings of museums and galleries in Pondicherry?
The timings for the museums and galleries in Pondicherry vary depending on the facility. Generally, they are open from 10:00 AM to 5:00 PM.
3. Are there any Places to Eat Near Pondicherry Museum?
Yes, there are many places to Eat near the Pondicherry Museum like the Bull Restaurants, Villa Shanti, Bay of Buddha, and many more. Many Pondicherry hotels have in-house restaurants also.
4. Are there any entry fees required for the tourist or visitors to visit the Pondicherry Museum?
Yes, there is a certain amount charged for entering the Pondicherry Museum, like for children 5 INR per child, and for the Indian National citizens Rs. INR 10 and for the Foreign Nationals Citizens INR 50 Per person.
5. What is the distance from the Pondicherry bus stand to Pondicherry Museum?
The distance from the Pondicherry bus stand to Pondicherry Museum is only 3 kilometres.
5. To whom is the Pondicherry Museum best Visited?
The Pondicherry Museum is best visited by family, friends, couples, and all the loved ones with whom you want to explore the Pondicherry Museum