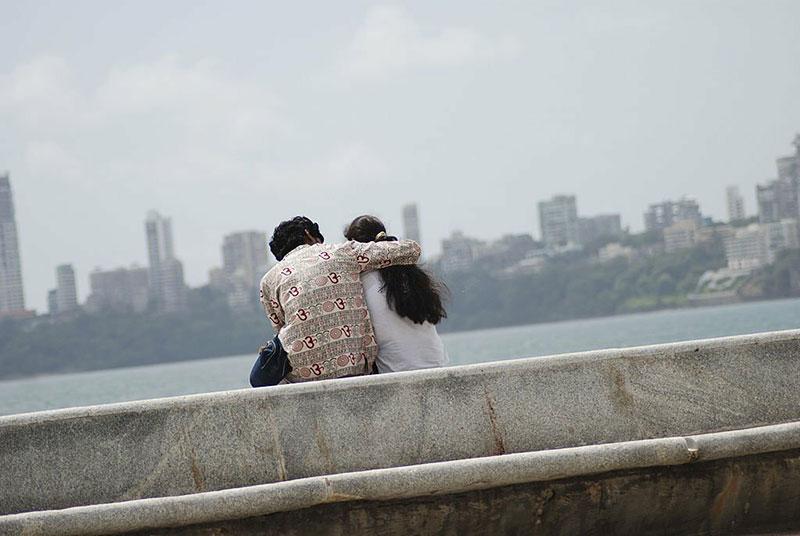 Introduction
Mumbai, situated on the beautiful western coast of India, exudes an irresistible charm that's simply perfect for couples in search of a romantic getaway. This vibrant city combines a rich cultural tapestry with stunning natural beauty and a bustling atmosphere, making it an idyllic destination for lovebirds. Whether you're leisurely strolling along its picturesque beaches, delving into the city's historic landmarks, or seeking tranquility amidst lush gardens, Mumbai offers an abundance of romantic settings to create unforgettable moments. In this blog, we'll be your trusted guide, unveiling some of the most enchanting places for couples to explore in this incredible metropolis.
Marine Drive: A Romantic Seaside Stroll
Commence your romantic sojourn with a leisurely walk along the iconic Marine Drive, a C-shaped promenade that offers breathtaking views of the Arabian Sea, especially as the sun sets. Clasping your partner's hand while gazing at the waves crashing against the tetrapods creates a truly romantic experience.
Marine Drive stands as one of Mumbai's most renowned landmarks and a popular tourist destination. Situated in South Mumbai, this 3.6 km long thoroughfare is affectionately called the "Queen's Necklace" because of its nighttime appearance resembling a string of pearls. The presence of Art Deco structures and palm trees adorning the curved promenade crafts a lovely and scenic ambiance. It's a favored location for leisurely walks, jogging, or simply relaxing to relish the refreshing sea breeze and the soothing sound of breaking waves.
As night falls, Marine Drive transforms into a captivating spectacle with its necklace-like illumination of streetlights that grace the promenade. The Mumbai skyline, adorned with towering skyscrapers and shimmering lights, further enhances the enchanting atmosphere. Beyond its natural beauty and recreational appeal, Marine Drive holds historical significance, having been constructed on reclaimed land in the early 20th century. It played a pivotal role in shaping Mumbai's growth and development.
Gateway of India: Love Amidst History
The Gateway of India is more than a historical monument; it's a symbol of love. Visit this grand arch, enjoy a romantic boat ride, and capture cherished moments with your significant other. The majestic backdrop provides the perfect setting to express your affection.
Situated in Mumbai, the Gateway of India is a captivating place that draws in tourists and stands as a symbol of the city's rich historical significance and architectural grandeur. Erected in the 20th century, it beautifully combines the Indo-Saracenic architectural style with hints of Roman influence, attracting both locals and visitors. Standing tall along the shores of the Arabian Sea, this iconic structure has borne witness to the arrival of countless viceroys and governors during the colonial period.
Now, it's become a cherished spot for tourists to enjoy the tranquility of Mumbai and delight in the refreshing sea breeze. The place is bustling with street vendors, offering a peek into the vibrant culture and way of life in Mumbai. No trip to Mumbai would be complete without taking a memorable photo with the iconic Gateway of India in the backdrop.
Elephanta Island: A Voyage into Mystical Love
Embark on a journey to Elephanta Island and immerse yourself in the mesmerizing Elephanta Caves. These ancient rock-cut caves, adorned with intricate sculptures, create a unique and enigmatic place to explore with your beloved. The island's isolation adds a sense of adventure to the experience.
Elephanta Island, located in Mumbai, is a captivating destination steeped in history, culture, and mystery. This petite island, renowned for its rock-cut architecture and historic cave temples, offers an unforgettable adventure. These temples, devoted to Lord Shiva, narrate tales of ancient mythology. Visiting this place isn't just an encounter with ancient architecture; it's a spiritual journey that evokes a sense of mystical love. Here, history intertwines with spirituality, offering visitors a feeling of serenity and fascination.
If you find yourself in Mumbai, a trip to Elephanta Island is the ideal choice for exploring history, religion, and an atmosphere brimming with mystery. Prepare to embark on a historical voyage to Elephanta Island, where the mysteries of the past eagerly await your discovery!
Cafe guides for Mumbai – Best cafes in South Mumbai – Navi Mumbai cafes
Juhu Beach: A Timeless Romantic Getaway
Juhu Beach stands as one of Mumbai's most renowned coastal retreats, making it an ideal destination for couples to relish a leisurely evening. Witness the enchanting sunset, indulge in local street delicacies, and bask in the gentle sea breeze that etches lasting memories.
Situated in Mumbai, Juhu Beach holds a special place in the hearts of both tourists and locals. Its claim to fame lies in the breathtaking sunset views, rendering it a classic romantic locale. Visitors find solace in the tranquil ambiance while strolling along the sandy shore, cocooned by swaying palm trees, escaping the hustle and bustle of city life, and losing themselves in the soothing melody of ocean waves.
With an array of street food stalls, Juhu Beach tantalizes taste buds with lip-smacking delicacies. As night falls, it transforms into a different world, adorned with twinkling lights, a cool breeze, and a mesmerizing horizon, setting the stage for a perfect romantic evening. Many come here to simply unwind, savor quality time with their loved ones, and watch the sun gracefully descend.
Locals and tourists alike relish flying kites, playing sports like football or cricket, jogging, or cycling along the beach, creating a hub of enjoyable activities. Juhu Beach also offers a fantastic view of landing planes, thanks to its proximity to the airport. Nearby, various luxury hotels offer comfortable stay options.
Juhu Beach seamlessly blends serenity and excitement, making it the ideal place to craft romantic memories amid the allure of nature. If you find yourself in Mumbai, don't miss the chance to visit Juhu Beach and savor its captivating charm, creating unforgettable memories in the process.
Powai Lake: A Tranquil Retreat
For couples in search of a peaceful and hidden retreat, Powai Lake is the perfect choice. This lake provides a peaceful retreat from the city's traffic. Surrounded by  greenery, it's the perfect place for a romantic picnic or a leisurely walk by the water's rim. Its calm environment  makes it a wonderful destination for couples in search of a quiet, quality time together. This stunning lake is a haven for nature lovers, with its awe-inspiring views of the verdant surroundings and with bird chirping.
Powai Lake, amidst its urban backdrop, manages to maintain a tranquil ambiance, making it a serene refuge where you can unwind and escape the city's frenetic pace. When you come to this beautiful lake, you'll experience a delightful, rejuvenating breeze, and the untouched natural beauty is truly a sight to savor. It's the ideal escape from the busy city life.
Chhatrapati Shivaji Maharaj Terminus: A Grand Love Story
Delve into the remarkable architecture of Chhatrapati Shivaji Maharaj Terminus, where the exquisite designs and captivating architecture provide an intriguing backdrop for couples with an appreciation for history and culture.
Designed by the British architect Frederick William Stevens during the Victorian era, this terminal is a true masterpiece of Victorian-Gothic architecture. Its intricate carvings, statues, and decorative details transform it into a breathtaking monument. It's even recognized as a UNESCO World Heritage site, highlighting its exceptional beauty and historical significance.
Sanjay Gandhi National Park: Love in the Wilderness
For couples who share a deep love for nature, the Sanjay Gandhi National Park is an ideal destination. You can set out on a tranquil nature walk, explore the ancient Kanheri Caves, or simply enjoy a serene day enveloped by lush greenery.
This park provides a peaceful escape from the busy city. If you are in the mood for adventure, you can try on thrilling safari rides or enjoy a tranquil boat trip. The greenery and varied wildlife offer ample options for photography.
Conclusion
In summary, Mumbai caters to a diverse range of romantic getaways, making it a perfect destination for every couple. Whether you're drawn to beaches, history, nature, or a mix of everything, Mumbai has something to offer for every couple. Plan your visit to these enchanting spots in the city and let Mumbai's unique charm rekindle the flames of love between you and your significant other.