When trying to determine the top must-see, can't-miss tourist destinations in Ireland, you're bound to be met with varying and vociferous opinions. However, below is a list of destinations recommended for reasons varying from history to good Guinness and downright eccentricity.
Meath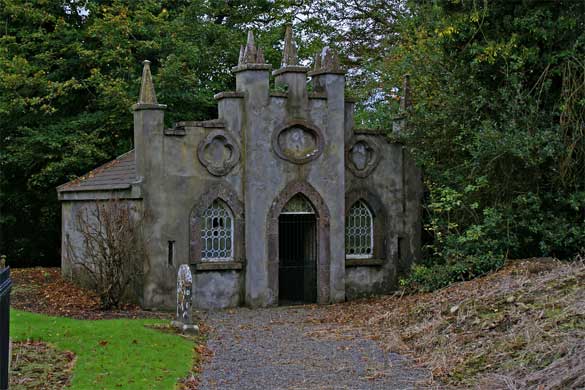 Winter Mausoleum , Agher, County Meath – Photo Credit: Colin.boyle4
County Meath is considered the heritage capital of Ireland, and is known colloquially as the Royal County due to its history as the seat of the High King of Ireland. Some of the most important historical sites and monuments are located in this county, and apparently nearly every important aspect of Irish history, dating back to prehistoric times, is associated with Meath. One attraction that is definitely not to be missed is the 5 000-year-old archaeological complex of Brú na Bóinne, a Unesco World Heritage Site.
Tayto Park

Photo Credit: mobeirn
Meath is also home to the American themed Tayto Park, a modern activity park which offers a great range of activities for kids. It promises an unforgettable day out for the whole family. Tayto is one of the first themed parks of its kind in Ireland and boasts over 100 attractions.
Dublin
You simply can't travel to Ireland and not see Dublin. Even if you do nothing but visit pub after pub, you're bound to pick up some local history and culture. And if you're not already a Guinness fan, wait until you've tasted it in Dublin. It just tastes better in Dublin.
If, however, pub-crawling alone does not satisfy your adventurous spirit, take a stroll along the Liffey or see the Book of Kells. Other historical sites that are well worth a visit include Glasnevin Cemetery, the Kilmainham Gaol Historical Museum and St. Stephen's Green.
Dingle
If you'd like to get a taste of the Irish language, Dingle is a safe bet. Perched on the edge of the Atlantic Ocean, this charming town looks out over the Gulf Stream-warmed waters of Dingle Bay to the Blasket Islands. As with any Irish town, you'll find friendly pubs with live music and Irish speaking locals. If you're lucky you'll catch a glimpse of the town mascot, Fungi the dolphin. Attractions in and around Dingle include the beaches, Great Blasket Island, the Gallarus Oratory and Minard Castle.
Killarney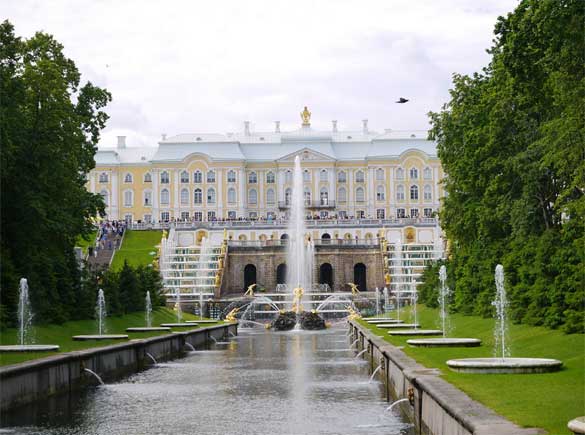 Photo Credit: Calzean
For those who love experiencing the great outdoors, pack your hiking boots and head to Killarney. In this walking town, every trail is a history lesson. There are 26 000 acres of woodlands to explore, sandstone mountains and low-lying lakes. When you get tired of walking you can take in Killarney National Park via a boat ride from Ross Castle.
Gallway

Photo Credit: Mania's Done
Gallway is another town you can explore on foot. What makes Gallway special is its winding cobblestone streets packed with students, artists, writers and craftspeople. If you're lucky you might even hear some Gaelic. A favourite attraction here is a ferry ride to the Inis Mor island, known for its breath-taking scenery.
Cork
If you're a lover of architecture, the many bridges of Cork are sure to delight you. Ireland's third-largest city started off on an island and now spans the banks of the River Lee, with channels running beneath the main thoroughfares. You can take a walking tour and take in St. Finn Barre's Cathedral and the riverside University College, all the way up the hill to the red and white Shandon Church.
Limerick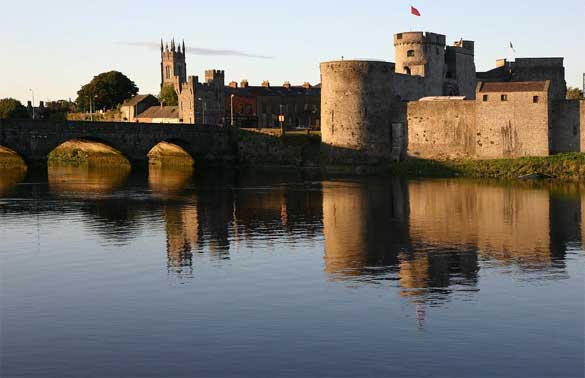 Thomond Bridge & King John's Castle – Photo Credit: Derhur
Not just a type of poem, the city of Limerick boasts Medieval castles and churches, lending an air of grandeur. There is also the Hunt Museum, which houses a collection of pieces by several important artists. Then there is the enchanting Foynes Flying Boat Museum with its collection of whimsical flying machines. Other attractions here include St. Mary's Cathedral, the Hunt Museum and the Treaty Stone.
Westport
If you're looking for the ideal family destination, the town of Westport boasts breath-taking scenery, golfing, fishing, sailing, swimming beaches, hiking and cycling trails, and if all of that isn't enough, there's also the Pirate Adventure Park. If you plan your visit for September you can experience the Westport Arts Festival which caters to all ages.
Tralee

Rose of Tralee Festival – Photo Credit: Jeff
Besides local pubs known for fiddlers and guitarists playing traditional music, Tralee is famous for the annual Rose of Tralee festival, where one fair lass is chosen to represent Ireland to the world. Popular attractions at Tralee include Siamsa Tire National Folk Theatre, Banna Strand and Kerry County Museum.
Kilkenny

Photo Credit: Scott Jon Siegel
Kilkenny is over 400 years old, and this shows in its awe-inspiring collection of medieval cathedrals, castles, abbeys and other ancient stone buildings. But far from being frumpy, Kilkenny plays host to several arts festivals celebrating theatre, comedy, dance, and even bluegrass music. Be sure not to miss Smithwick's Brewery Tour, Kilkenny Castle and the Black Abbey.
Nathan is a copy writer for an accommodation Meath. He loves writing articles to attract travelers to the country.