Whether you come to Scotland seeking a vacation or simply to explore the landscaping and ancient architecture, on thing is sure: you won't be disappointed. Here are the top five castles and stately homes to visit.
Edinburgh Castle, Edinburgh
It's no secret that Scotland has, at times, endured a pretty violent history. For this reason, many of the castles in the region are built on rough, jagged cliffs near the sea or on the sides of mountains. This was done to prevent enemies from breaching the castles' walls. Today it provides visitors with a breathtaking view both of the castle and from within it. The Edinburgh Castle is one of these wonderful places. It is perched high about the capital city. There has been a castle located here since the early 11th century, effectively allowing many changes to made to the castle over the years, from military barracks to war memorials. It is home to the Scottish Crown Jewels and the Stone of Destiny. During weekdays the cannon is fired from the ramparts at One o'clock onto Prince Street.
Stirling Castle, Sterling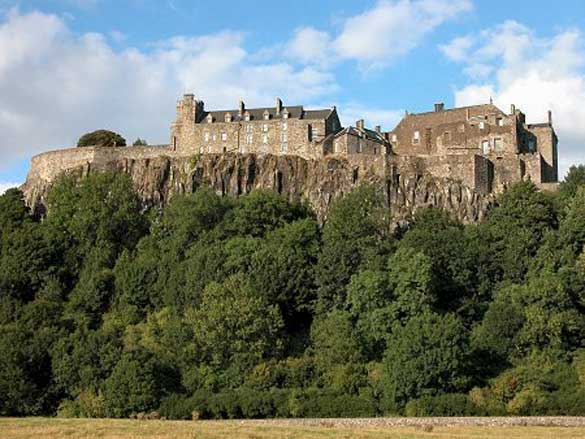 License: Creative Commons image source
Here is a unique castle that you will be surprised to find sitting atop of a mound of volcanic rock. Other than being a stunning piece of architecture and history, it provides amazing views of Scotland's most epic battlefields, Bannockburn and Stirling Bridge. It was built during the 15th or 18th centuries, and today it has been restored to its original grandeur, providing interactive displays for visitors to have fun with inside the castle. The Great Hall is probably the most beautiful part of the edifice.
Ardkinglas House, Cairndow
The stately home that you see here was originally completed in the year of 1907, making it one of the "younger" architectural hotspots of Scotland. It sits in Cairndow on a field of brilliant, luscious green grass and beautiful trees. The house remains largely unaltered today, attesting to the amount of modern forethought that went into the building process, which lasted only a few months, as the time. It is open on Fridays from 2:30 p.m. from April to October. The property's landscaping is wonderful to view during the spring, when the foliage is fresh and thick.
Pollok House, Glasgow
This is the ancestral home of the Maxwells of Pollok. They have lived on the site for more than 700 years. The house that is there now was a replacement to the older home; the new edifice was built in 1747, and contains old furniture and some of the oldest Spanish paintings in the UK.
Duart Castle, Duart Point, Mull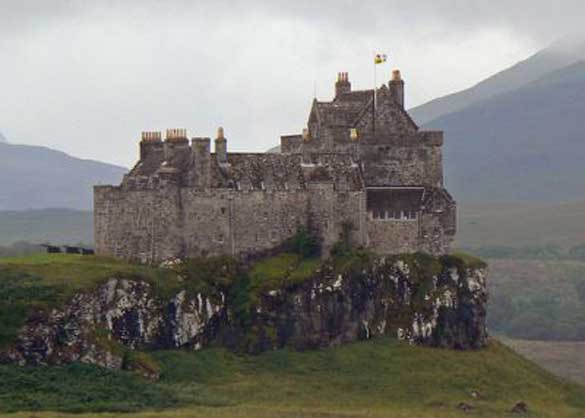 License: Creative Commons image source
This castle sits on a rocky outcropping over the sea, offering a 360 view of the 14th century edifice's landscaping. Everything is well preserved.
Sally writes for Reserve Apartments, Edinburgh Festival Accommodation specialists.