Easter is a time to spend with family, a time to over indulge in Easter eggs and a time to put your feet up relax. Cape Town is traditionally a hive of activity during this period, as music, art and sports festivals take the control of the city.
So what can you do in Cape Town? Here are five fun activities to keep you and the family busy on your vacation: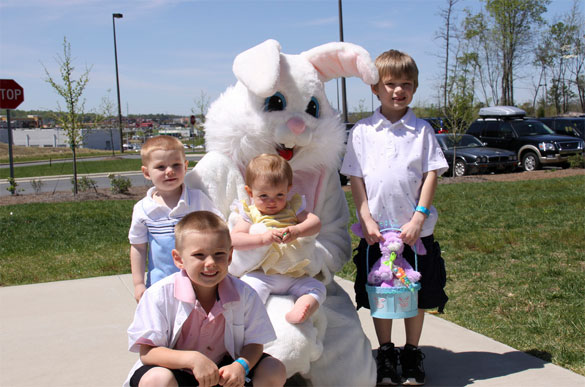 Photo Credit: Tyler
Number One – Take in a Comedy Show
We live in a serious world, with serious problems, so why not take the time to get out and have a laugh. They say that laughter is the best medicine and research indicates that spending one hour laughing relaxes your body, lowers your stress levels and protects your heart.
Sonia Esgueria, one of Cape Town's best comedians, will leave you in stitches as she tackles dating, denial and the never-ending quest for love. This comedy show will be held in the Artscape Area – in Cape Town – from Tuesday through to Saturday.
Number Two – Go Extreme Cycling
The local Cape Epic, runs from the 24th-31st March, is an eight day mountain bike stage race through approximately eight hundred kilometres of untouched land. This race is not for the faint-hearted, but definitely one for those who are keen cyclists and adventure junkies.
The venue changes every year, ensuring that every turn, hill and valley is new to all competitors. Remember; bring a team mate, as this race is only for teams of two.
Number Three – Kirstenbosch Concerts
A must-see, Kirstenbosch in located behind the famous Table Mountain and is famous for their summer concerts. This year, South Africa's newest and most popular soulful and house collective group Mi Casa is joined by the young guitarist Natasha Meister. Remember to book early and bring along your picnic basket.
Number Four – Visit the Newlands Cricket Ground
The exciting Twenty20 cricket tournament is in full swing and two of the major teams – the Cape Cobras and Warriors – will be there to entertain. Take the family along and enjoy the sun, crowd and all the fun activities to do in and around the ground. Remember to pack your sunscreen, as the sun is sure to match the heat on the pitch.
Number Five – Taste the Flavours
Go and discover the unique culinary lifestyle of the Mediterranean and sample some of the amazing flavours. The Mediterranean and Portuguese Festival, located in Riebeek Valley, will give you a chance to sample amazing foods with some of the best wines in the world. Take a drive out to Riebeek Kasteel and experience Cape Town like never before.
Take a trip to Cape Town and experience all that the city has to offer. Remember, while in Cape Town to do your bit for the environment and turn off your lights for earth hour on the 31st of March from 8:30pm to 9:30pm.
I am Greg Jones and I love going on holiday. On my last trip, my two daughters made the most of the family accommodation suite and spent the majority of their mornings watching cartoons. Hopefully, you have more luck getting your kids out the hotel room and off sightseeing, as Cape Town truly is the most beautiful city in the world.