Given the number of car rental companies available, comparing and selecting the right agency can be time consuming. The wrong choice of a car rental company may end up causing you unnecessary inconveniences. It is thus very important to ensure that you do a research to help you select the right firm.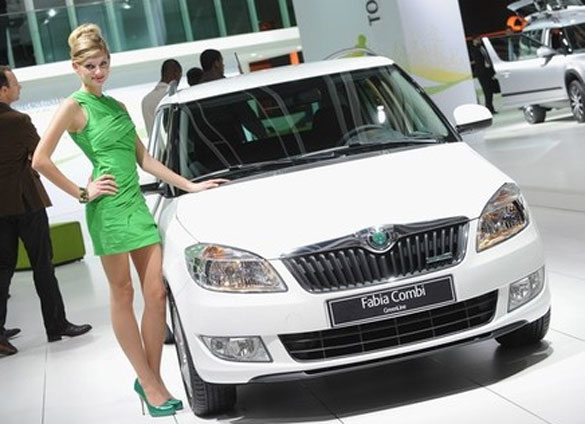 Photo Credit: zacharie brunelle
Choosing The Right Car Rental Company
The following are tips and factors you should consider to steer you towards making an informed choice:
Finding Prospective Companies
One of the best ways of locating prospective car rental agencies is by asking for recommendations. If you have friends who have received excellent car hire services, ask them to recommend the company. Another option is to conduct a search over the internet.
Shop Around and Make A Call
As with anything you are shopping for, you want to get the best bargain for your money. It is thus prudent to select at least three prospective companies and compare the quality of their services. This will give you a large view of the market than you would if you simply settled for the first company you located. Consider making a call to talk to a representative of each company to evaluate their services.
Licensing and Reputation
Before considering a particular company, it is prudent to check if it is licensed and authorized to serve as a car rental company. The presence of an award is a good proof that the firm you are dealing with is legitimate and provides its clients with excellent services. It would also be a good idea to read reviews and testimonials to know how past clients assess the services they received from that company.
Know the Right Car For You
As a client, you may sort your selection according to the specific type of rental car desired. Each rental company is expected to list all vehicles on its fleet and its rental requirements. Consider the number of people you will be travelling with and the amount of luggage space you need before selecting a specific vehicle. If you want to save on gas, it would be prudent to select a car with a better fuel efficiency.
Estimate Your Expected Fees
The cost of similar services varies from one company to the other. You should thus consider checking out the rates of a number of companies before making a decision. Always select the best vehicle for the lowest cost. A company that offers numerous payment options would also be a good choice.
Consider Taking Insurance
It is recommended that you get an insurance cover policy when hiring a car. Even though it is an optional choice, it is very important. A suitable insurance cover will protect you should your rented car get involved in an accident. If you will be travelling outside the country, ensure you ask about the coverage of their insurance policy.
When choosing a car rental company, it is important that you make an informed choice. Such a choice may save you from stress and anxiety thus making your trip much easier. Get in touch with people who have done business with car renting agencies and listen to them.
Denise is a travel blogger with a passionate focus on providing tips to alleviate the stress of her fellow globe trotters. While at a airport car rental in Toronto, she was given the idea for these series of posts in the hopes of aiding others.