If you're considering a Disney vacation with your family there are a few different options for you to choose from. For those heading to Florida, you basically have the option of either visiting Walt Disney World, or taking a Disney cruise. In order to make the right choice and ensure the best possible experience for your family, there are a number of different factors you need to look at.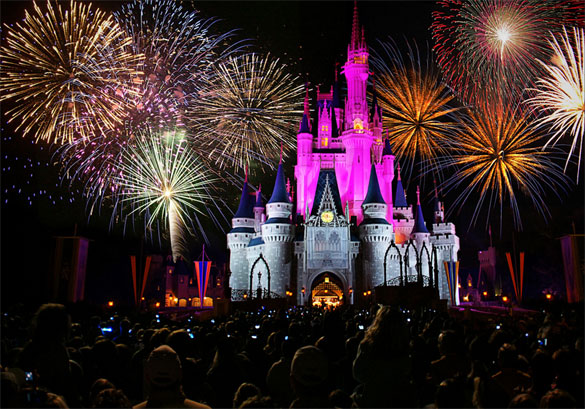 Disney World Photo Credit: Dan Anderson.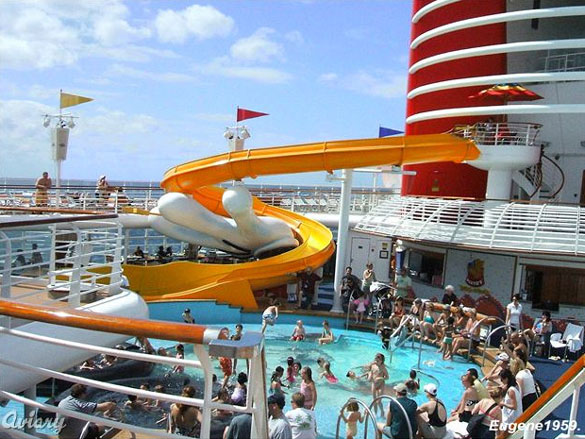 Photo Credit: Eugene1959
What are the ages of your family members?
When you're trying to decide if you should take a cruise or visit the Disney theme parks, the ages of everyone in your traveling party are an important consideration. This is especially true if you'll be taking young children on your trip. If you decide to visit Disney World, you'll want to be mindful of the fact that you're going to be waiting in a lot of long lines, and doing a lot of walking to get access to all of the attractions. Later in the day as the parks become more crowded, wait times tend to increase. This can make for a very long day for younger children. On the other hand Disney World could be the option for you if you've got older kids who are into the rides. Although crowds can be large, the sheer variety of attractions, rides and dining options available at Disney World make it a great vacation choice if you don't feel your children will tire too easily.
When Will You be Traveling?
The Time of year that you'll be making your trip should also play a role in the choice you make. The Disney theme parks are at their busiest during the summer months, so the wait times for attractions will be much longer. If you want to travel during a peak period, a cruise may be a better option for you. You'll certainly find a wide array of entertainment for travelers of all ages on the Disney cruise ships. For example, there are the very popular kids clubs which offer shows and other supervised activities for children throughout the day. The ships also offer activities specifically for teenagers which vary depending on which vassal you're traveling on. Some of the amenities for teens include a dancing club, a spa and a smoothie bar.
Additionally, you'll find things like spacious pool areas and mini-golf for the whole family to enjoy. Your youngest children will also have the opportunity to meet, and even dine with their favorite Disney characters just as they would at the theme parks.
Have you considered a Land and Sea Package?
With a land and sea package you get the best of both worlds. You can add a few days at the Disney theme parks either before or after a cruise. This will give you a few days to enjoy great attractions like Pirates of the Caribbean and Splash Mountain without getting too tired out by spending your whole trip on the move. If you elect to visit the parks first, you can see all the highlights and cap off your trip with a bit of relaxation on the ship. There'll still be plenty for everyone to do, but you'll be able to get a bit of a break from the crowds.
The preceding article was written by T. Beasley, article writer for Sunshine Limousine & Sedan Service Inc.; specializing in Disney World transportation.