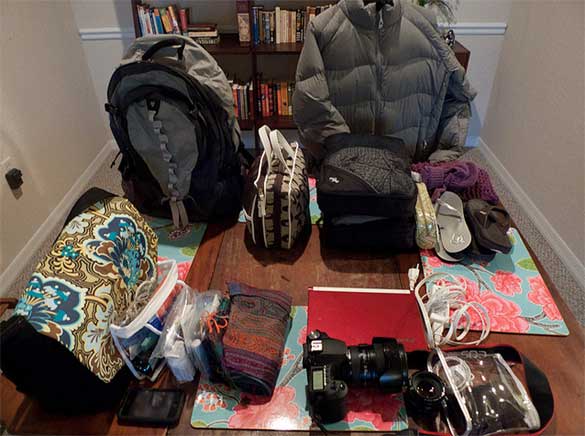 Photo Credit: katiew
Business travelers always look so composed–and so glamorous–as they stand in the airport in their suits and their laptop bags. They seem to be so successful: the executive jetsetter off to conquer another important contract or meet an important client on another part of the globe.
But while business travel has that connotation of being glamorous and exciting, the reality is that it can be quite tiring and tedious. Business travelers will be the first to say that it's just like going to the office but you have to deal with jetlag, packing, and dozens of little concerns that strain an already hectic travel schedule. Here are their survival tips for staying calm all throughout.
Pack Light
First of all, pack light. It's common for first-time travelers to over-prepare and bring things that they "might need, just in case".  But all those things add bulk and weight. If you are staying for several days, just avail of the laundry or dry cleaning service instead of bringing a lot of clothes. Buy travel-sized toiletries, or even better, just get what you need in your country of your destination–it also means less chance of a spill! Invest in a universal socket adaptor (countries may have different configurations).
Minimize Stressful situations
Try to minimize your stress on the day of your flight. If you can, check in via the website so you can skip this step at the airport. You can also avoid the whole trouble of hauling your carry-on luggage around by checking in your things instead. People think that bringing carry-on luggage is more convenient because they can immediately leave the airport, but it's so much trouble trying to keep it within the allowed weight. Also, it's hard to find available space in the overhead compartments. You're better off checking it in. Finally, make your laptop easily accessible because it is scanned as you go through airport security.
Choose the right accommodation
Accommodations are your most important investment. You need to feel rested to be at your best during your business trip, and the cozy ambiance and convenient facilities of a good boutique apartment can really make a big difference. Furthermore, these boutique London apartments are the perfect alternative to hotels because they offer great rooms at a better price, and they also have discounts for longer stays.  If you're looking for real value for money, then apartments are the way to go.
Derek Gallimore is a hospitality industry veteran who is connected with a company that rents out boutique London apartments.